Chicago Ron's England Hunt Raffle Page



WANT TO WIN A TRIP TO ENGLAND?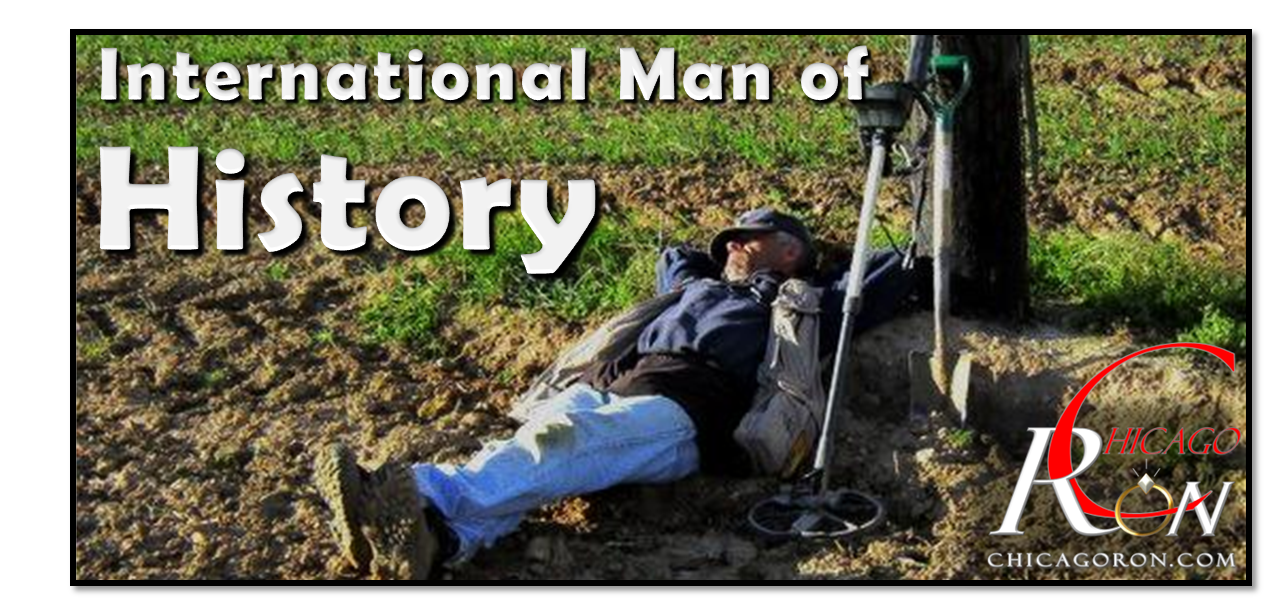 Tickets are 20.00 U.S. each.
Winner for this raffle will be drawn at my March 2016 hunt. The drawing will be video taped and posted on the Colchester site and this website.
Winner is entitled to 1 week at the barn at any future hunt I have an opening for. Prize includes all hunt fees and food. excludes airfare and dining out .
Prize value is $2,000 U.S.
I have printed 100 tickets
Information needed:
Name:_____________________________
Address:___________________________
__________________________________
Phone #:___________________________
E-mail_____________________________
Number of tickets ________

For information or to purchase tickets E-mail me at: treasure@chicagoron.com

Your trip will include:

Your transportation from Hilton Garden Inn (Heathrow), we'll be riding around in a 9 person mini van. Hunts are 6 hunters plus me.

1 week stay at the barn. The location we use is the Tallow factory, a 4 bedroom, full kitchen and laundry.#1 Queen size single bedroom # 2- 2 single beds off the hall, 3rd room 1 king size bed. #4 2 single beds, Living room with sleeper sofa.

All breakfast, lunch and 3 dinner meals are provided.  We will go to a local pub a couple times a week for some original English Meals and a couple pints if you wish. Drinks are not included.
Our host in England, Chris. Has taken care of all negotiations with the land owners, he is also our leason with the coroner and the Brittish Museum.

About 18,000 acres to hunt, 500+ fields. Getting new land every year!
Hunting hours are from about 7am to dusk everyday rain or shine. If you want to rest you can stay at the barn and enjoy Sky TV
You will receive a E-mailed word document with photographes and identification of all identifiable finds.
all export paperwork. Your finds can be shipped to you for around 20 pounds. up to 2 kilo in weight.
All you need to take care of is
Have a valid Passport

Purchase Airfare to London's Heathrow airport

Contact me for available dates if you win
Barn raffle #20 sold out!
Barn Raffle #20

Sold out

Will be drawn March 17th 2017

| | | |
| --- | --- | --- |
| Name | Ticket Numbers | Pmt Status |
| Ga Buddy | 1, 2, 3, 4, 5 | Pend |
| Or Jerry | 6,7,8,9,10 | PD |
| Fla Sean | 11,12,13,14 | Pend |
| Cal Gary | 15,16,17,18,19 | PD |
| NC Jim | 20,21 | PD |
| Mass Mike | 22,23,24,25,26 | PD |
| John Lab | 27,28,29,30,31 | PD |
| Doug Cruthers | 32 | PD |
| VA Margie | 33,34,35,36,37 | Pend |
| Fla Stan | 38,39,40,41,42 | PD |
| Iowa Rich | 43,44,45,46,47 | PD |
| John Lab | 48,49,50 | PD |
| Robert Frank | 51,52,53 | PD |
| Fla Mark | 54,55,56,57,58 | PD |
| NC Jeff | 59,60,61 | Pend |
| Mike Goodbread | 62,63 | Pend |
| Wendell | 64,65 | Pend |
| Gyp Mike | 66,67,68,69,70 | Pend |
| Gyp Mike | 70,71,72,73,74 | Pend |
| Dutch Robbert | 75,76,77,78,79 | Pend |
| Cal George | 80,81,82,83,84 | Pend |
| Roger Thompson | 85,86 | PD |
| Tenn Mark | 87,88,89,90,91 | Pend |
| Tenn Mark | 92.93.94.95.96 | Pend |
| Tenn Mark | 97,98,99,100 | Pend |

Barn Raffle #19

Will be drawn March 17th 2017
Colchester England

| | | |
| --- | --- | --- |
| Name | Ticket Numbers | Pmt Status |
| John Lab | 1, 2, | PD |
| Fla Paul | 3,4,5,6,7, | PD |
| GA Buddy | 8,9,10,11,12 | PD |
| Sea Casey | 13,14,15,16,17 | PD |
| NY Allan | 18,19,20,21,22 | PD |
| Bos Mike | 23,24,25,26,27 | PD |
| Gyp Mike | 28,29,30,31,32 | PD |
| NY Todd | 33,34,35,36,37 | PD |
| NY Andy | 38,39,40,41,42 | PD |
| Fla Stan | 43,44,45,46,47 | PD |
| Fla Mark | 48,49,50,51,52 | PD |
| John Lab | 53,54,55,56,57 | PD |
| Or Jerry | 58,59,60,61,62 | PD |
| Va Margie | 63,64,65,66,67 | PD |
| Ed Verboort | 68,69,70 | PD |
| Ed Verboort | 71,72,73 | PD |
| IL Andrew | 74,75,76,77,78 | PD |
| Ohio Drew | 79,80 | PD |
| Minn Mindy | 81,82,83 | PD |
| Iowa Rich | 84,85,86,87,88 | PD |
| Cal George | 89,90,91,92,93 | PD |
| Vt Henry | 94,95,96,97,98 | PD |
| Wi Steve | 99,100 | PD |

Barn raffle 19 will be drawn in Colchester UK

March 17th 2017



You can't win if you don't buy a ticket!

Who will be next?

Good Luck All!











BARN RAFFLE #18

Drawing held in Colchester England

October 14th 2016

and the winner is

Ticket #57

Oregon Jerry

Barn Raffle #17

Drawing held in Colchester England

March 25 th 2016

And the winner is

Ticket #82

Mass Mike

Barn Raffle #16

Drawing held in Colchester England

March 14 th 2016

And the winner is

Ticket #1

NY Todd

Barn Raffle #15

Drawing held in Colchester England

Oct 20th 2015

And the winner is

#87

Wisconsin Steve

Previous Winners!

#1 Mike Goodbread

#2 Gary Hoffman

#3 Vancouver Dan

#4 Mike Goodbread

#5 Vancouver Dan

#6 Canadian Marty

#7 John Labedski

#8 Cal George

#9 Tenn Mark

#10 Cal George

#11 John Labedski

#12 Tenn Mark

#13 John Labedski

#14 Andrew Marussich

#15 Wisconsin Steve

#16 New York Todd

#17 Mass Mike

#18 Or Jerry