February 2 2017
OK I have to share this as it can happen to anyone. LMAO
I found this platium chain with medalion on June 16 2011, Platinum chain weighs 31.9 grams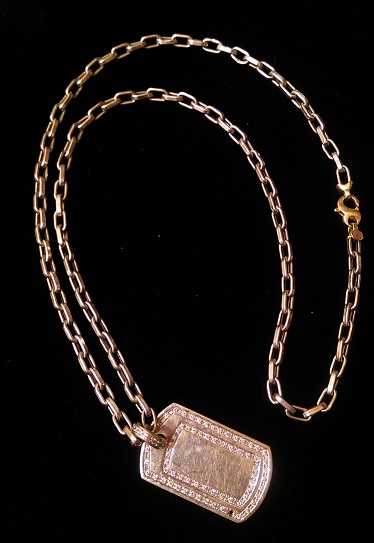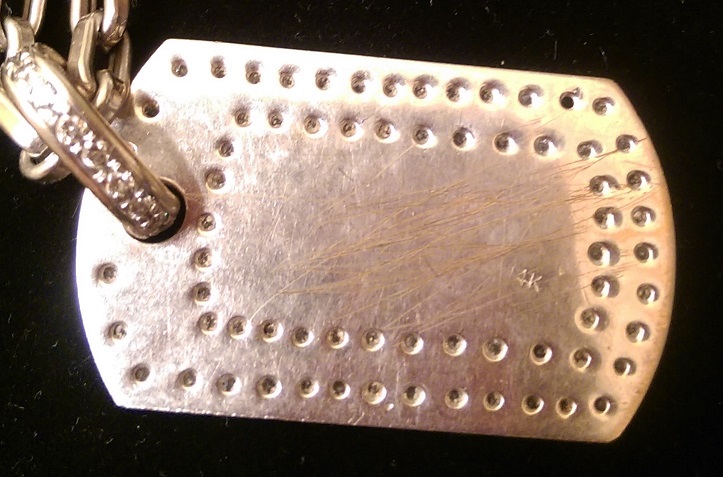 Pic 1- shown as found, the medallion that was on the chain had scratches on the back right near the 14K mark, which went right through the White gold finish. I completely discounted the medallion as junk and threw it into my junk jewlery box!
Now 6 years later! This afternoon I decided to go through my junk jewlery from the last 12 years. I found a couple silver earrings and found the forgotten medalion, after retelling the story to Gretchen I decided to take a closer look at the medallion. First I tested the stones.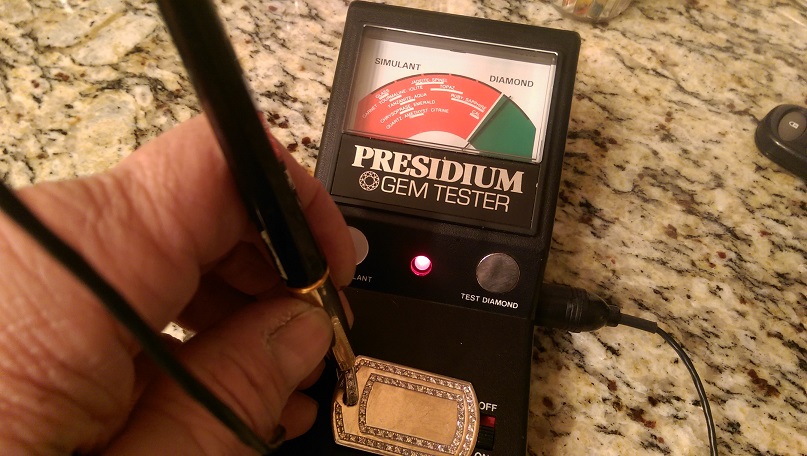 Pic 2 real! 68 1 pt diamonds and 16 2 point diamonds in the bale 1ct total! LOL
tested the gold 14K on the medalion and bale.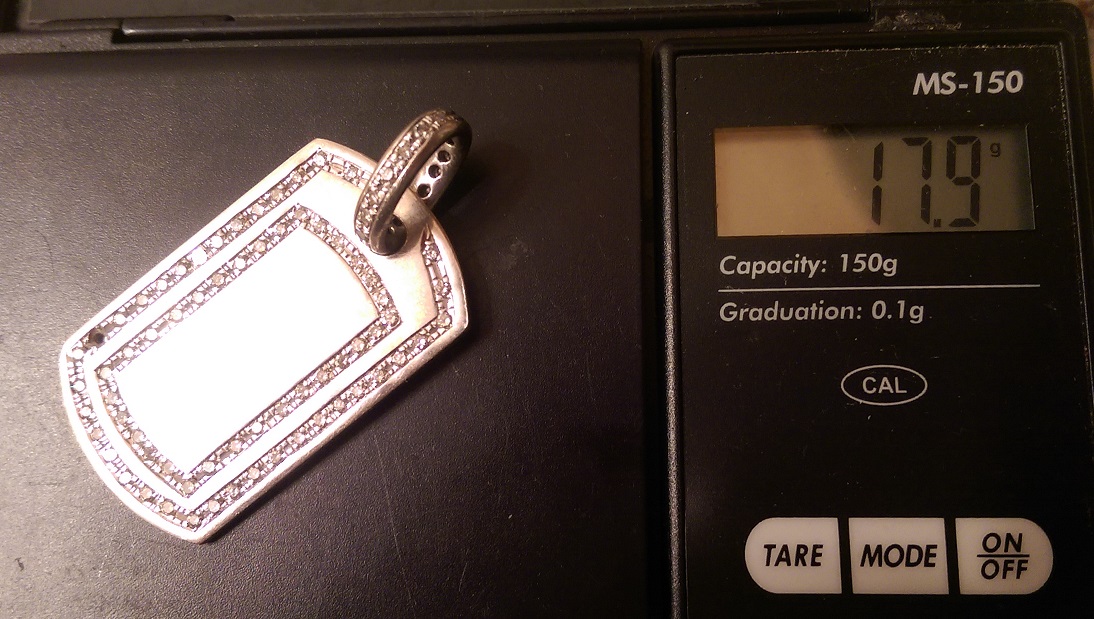 Total weight 17.9 grams of 14k. Scratches only went through the rhodieum coating.
The moral of the story is don't take anything for granted, CHECK IT ALL!