12-14-16
Year end gold video is done!
Pound of Gold #5 2016 gold total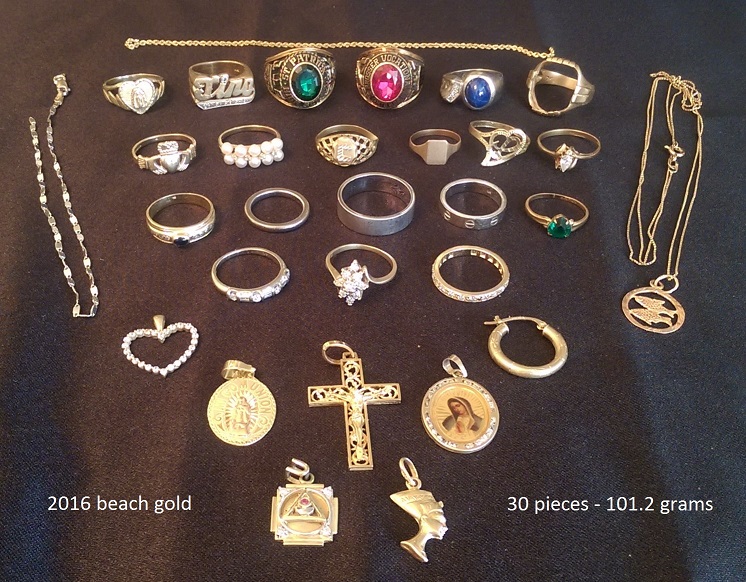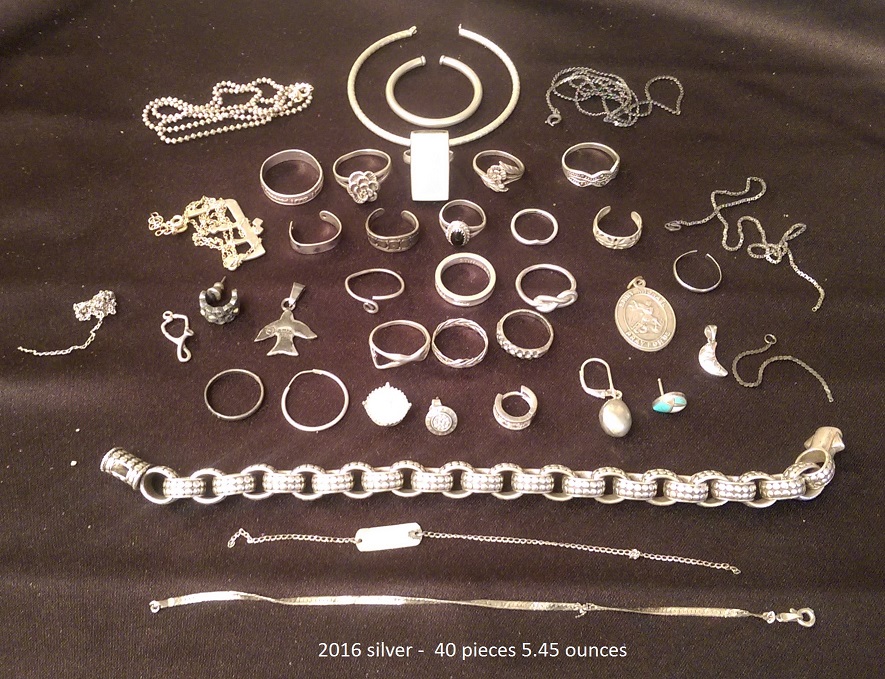 10-10-16
Casey pops a beauty
Saxon 978 - 1016 AD Æthelred II's Long Cross type hammered silver penny, London mint, moneyer Ædwold.
1.37g, 20.06mm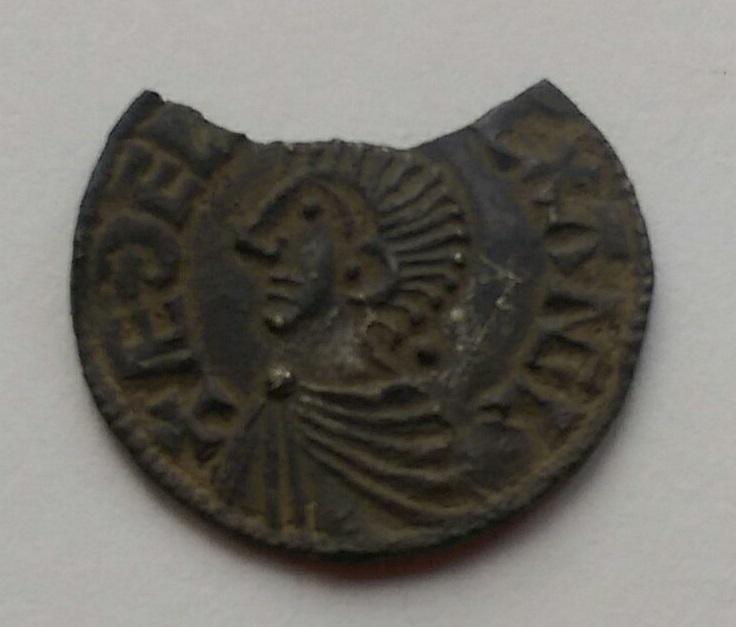 10-7-16
Good weekend for Hammies
4 on Friday one Saturday and 1 Sunday
top row: 1592- 5 Elizabeth 1st hammered silver penny, 1279 Edward 1st hammered silver penny, 1413 -22 Henry V hammered silver half penny
1422 -61 Henry VI hammered silver half penny
Bot row: 1247 Henry III hammered silver voided long cross cross farthing, 1247 Henry III hammered silver voided long cross cross farthing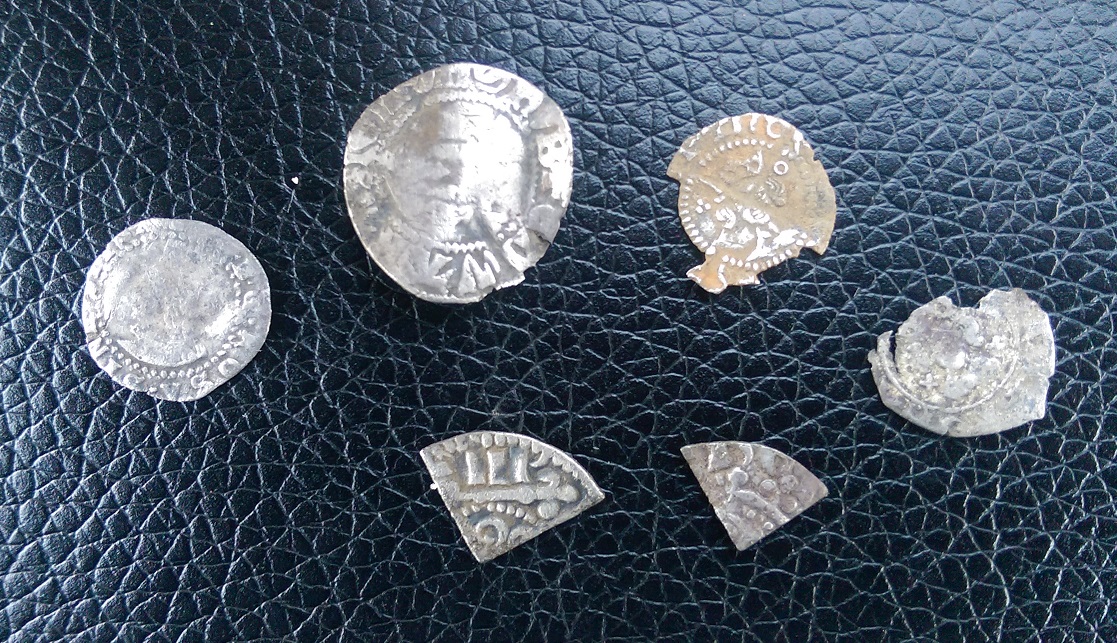 10-3-16
I have been waiting for this coin for a long time!
1361- 69 Edward III hammered gold qtr nobel - Treaty period, Large pellet at centre of reverse cross
Obv EDWAR DEI GRAC ANGL D
19mm,1.83g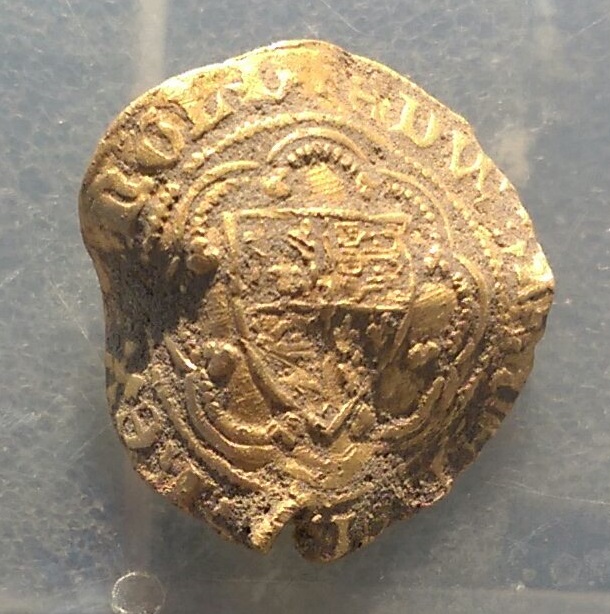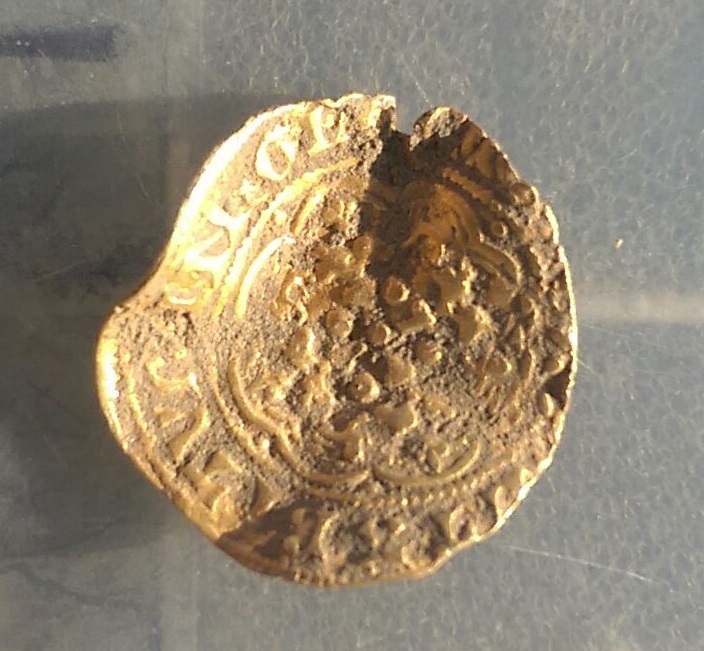 Cleaned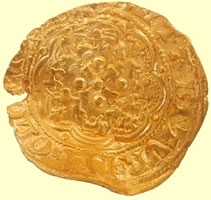 9-30-16
England for 3 weeks of serious hunting
Team for week one having dinner at our favorite Manningtree resturaunt Lucca
Me, Fla Mitch, Fla Paul, Ga Buddy, NY Allan, Boston Mike, Seattle Casey, IL Tim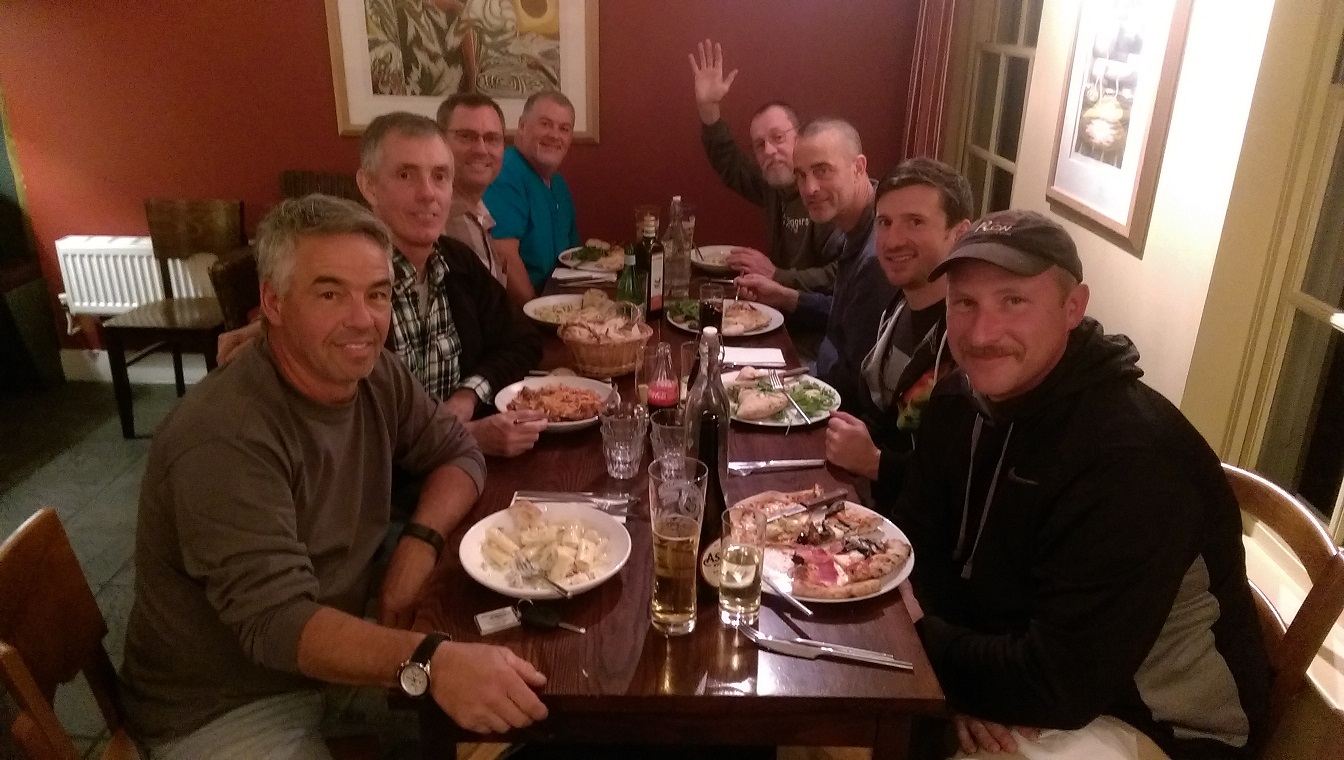 Let the hunting begin!
9-17-16
The beaches are in bad shape most of the dry sand is depleated from all the end of season hit from everyone.
I get very complacent and forget there are other places to hunt, a guy I use to hunt with reminded me that
I needed to think outside the box. Thanks!
Great day at an inland spot!
6 hours nets lots of goodies
1893O Barber half dollar, 1902O Barber quarter, 1915 and 1919 buffalo nickles, 1901 V nickle
3 wheat pennies and a decorated flat button or token
Artifacts included:
brass buckle, broad axe head, old pad lock, camel head umbrella or cane handle, barrel tap and a darrenger type pistol.
I think the pistol is a 32 rimfire will do electrolosys starting tomorrow at firehouse.

close up of camel head handle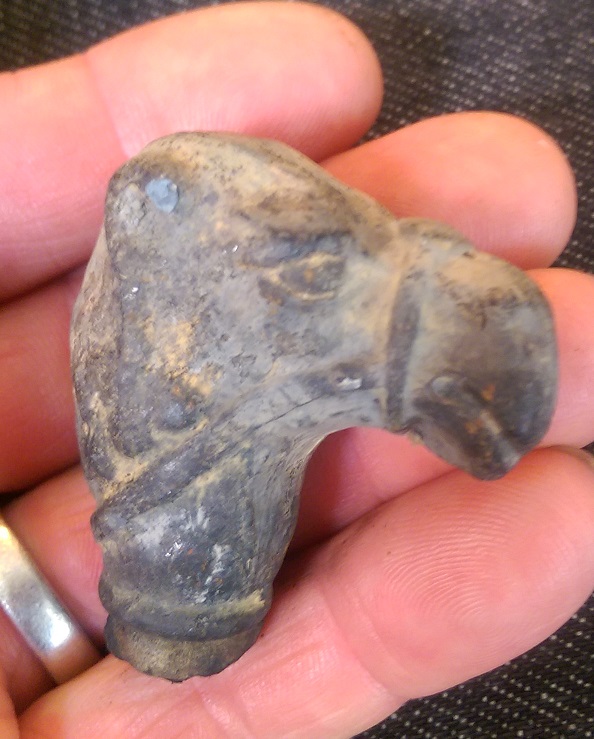 Extras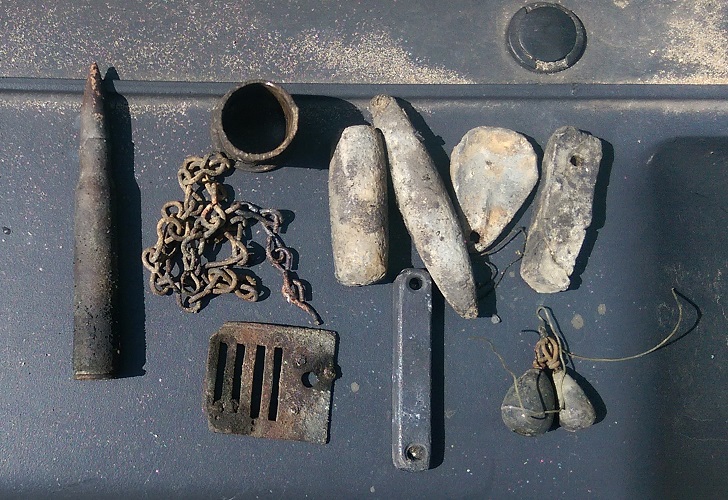 9-16-16
There were some rip currents at most of the chicago beaches, Unfortunatly they just managed to mix everything up and everywhere is loose sand now.
4 dollars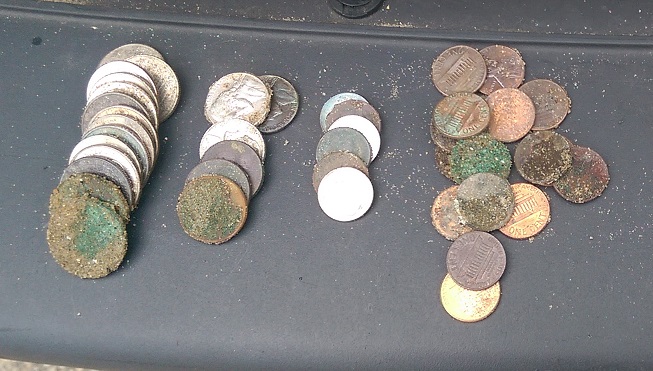 4 Junk jewlery including a knock off Versachy medalion that almost gave me a heart attack. LOL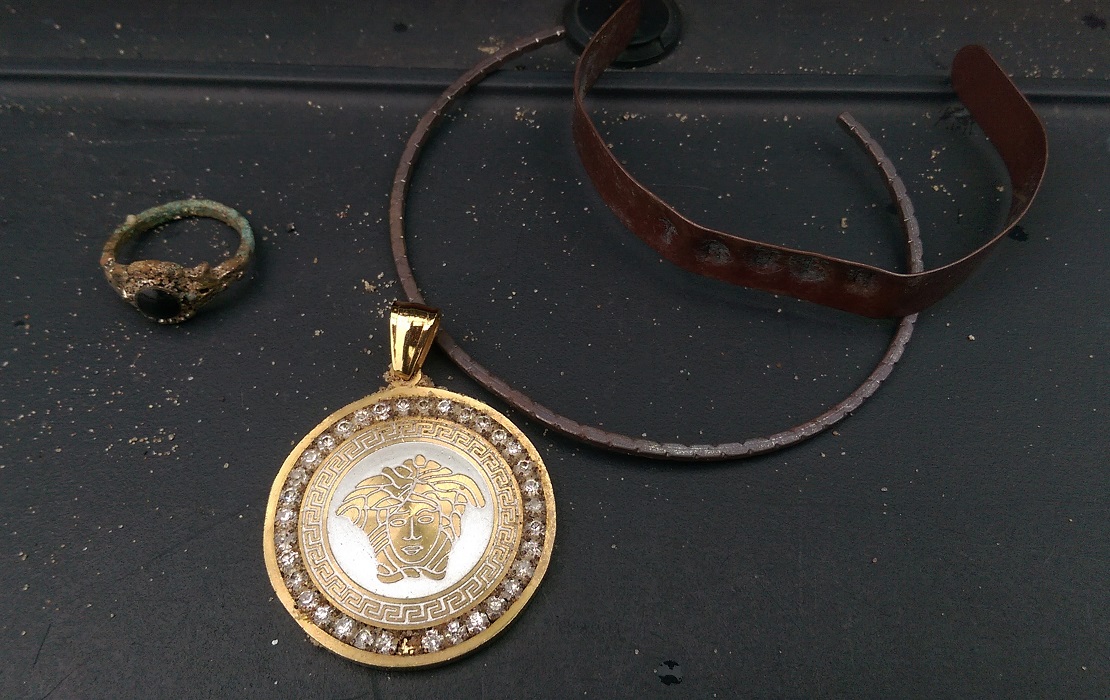 9-13-16
2 different beaches 3 dollars and managed to squeek out 2 silver

silver stethascope charm and silver wire ring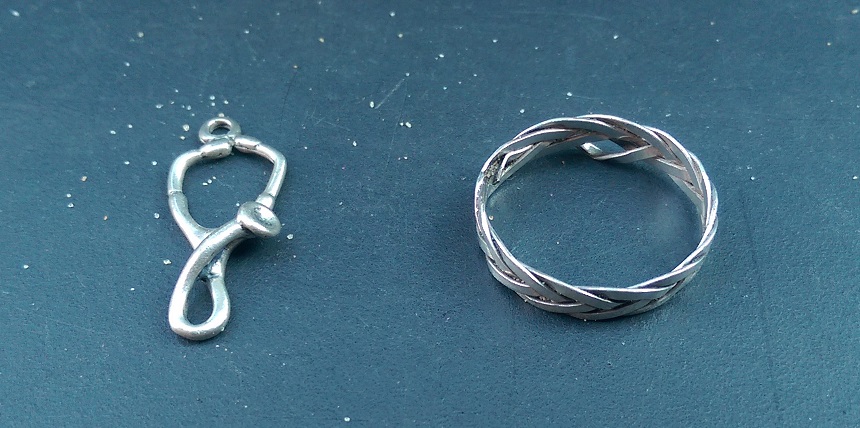 9-12-16
pickings are getting slim
4 dollars and a junk earring
9-11-16
Hunted some of the northern beaches on the way to the Chicago club hunt.
6 bucks one junk earring

Went to the Club planted beach hunt
Saw lots of friends I had not seen in a while!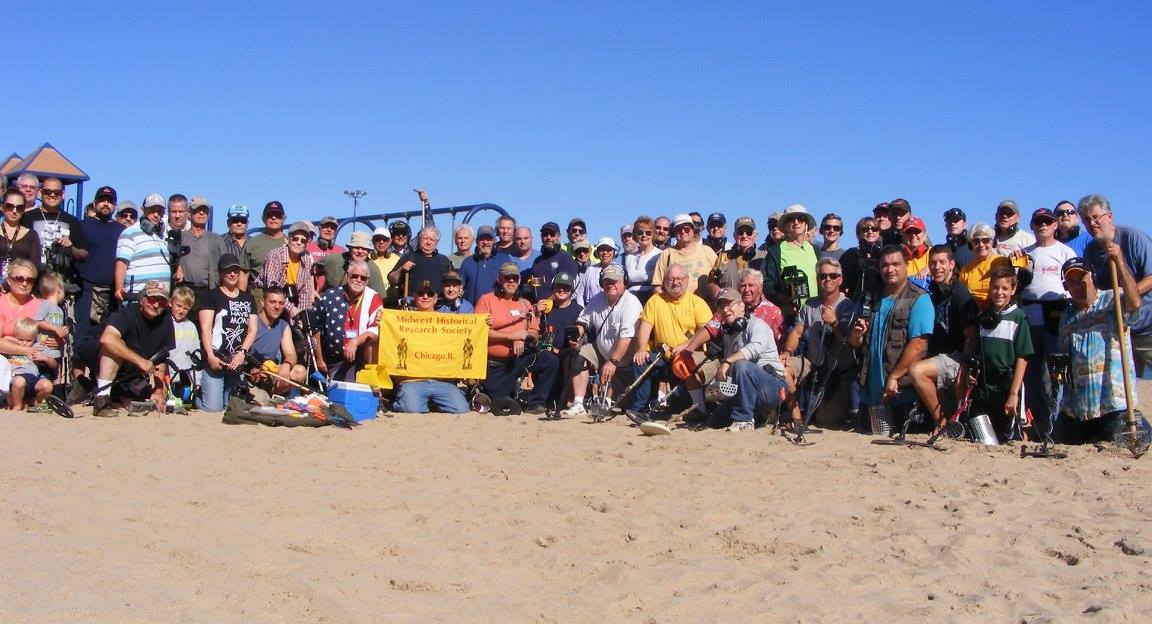 Did well with lots of silver
3 half dollars, 3 quarters and 52 dimes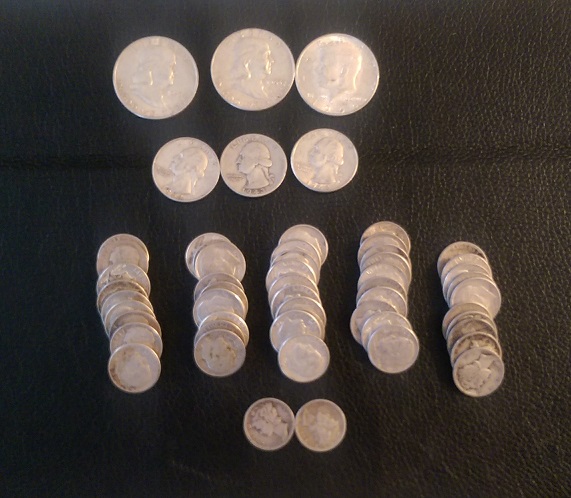 9-10-16
Cleaning up after the beach season is over
8 dollars

4 rings 3 junk and 1 silver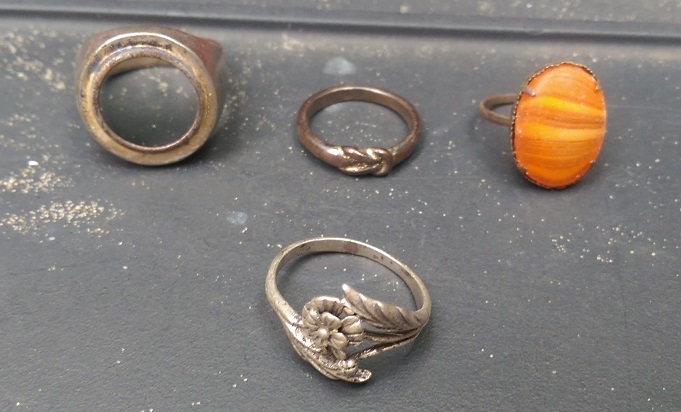 9-8-16
Tried several different beaches, in the water and along the wet slope
Almost 3 dollars in change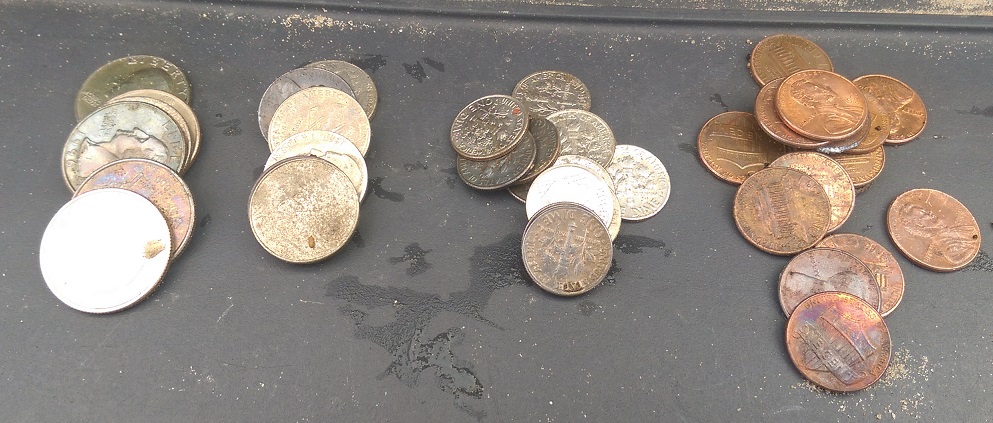 2 keepers!
14K Anniversary band with 1/2 ct of diamonds 2.0grams and a 10K Heart initial ring 1.0g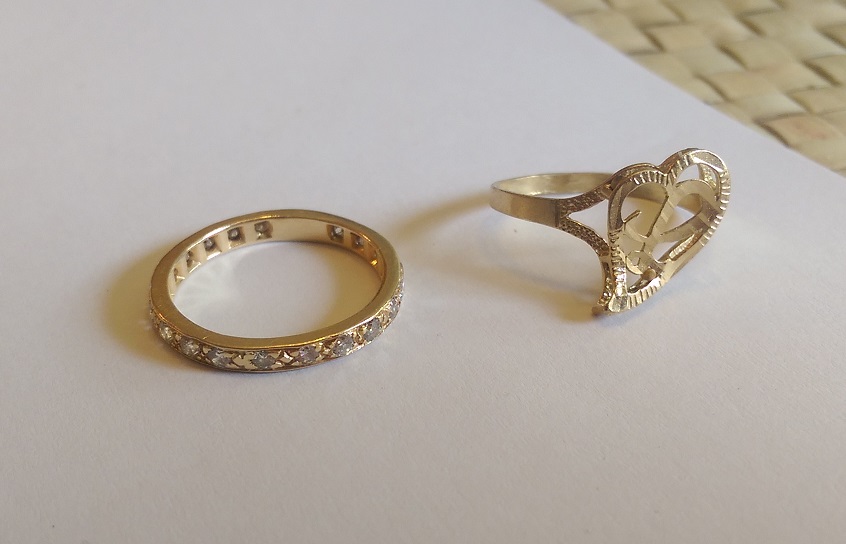 9-6-16
Hiiting dry sand for the last couple days
7 dollars

3 junk jewlery and a tungston carbide ring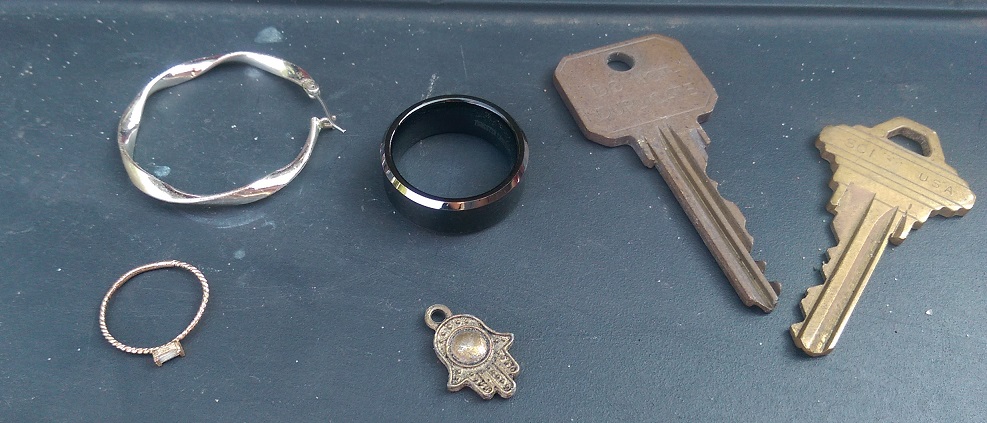 9-3-16
Another new beach, I had only hunted the water, Waves were too high so to the dry
about 11 dollars

5 pieces of junk jewlery
9-2-16
Tried a beach I haven't been to in quite a while.
7 dollars 5 junk jewlery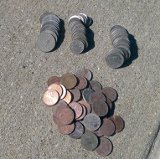 Broken earring on bottom left is silver, heart charm in center is 14k Gold 1.0g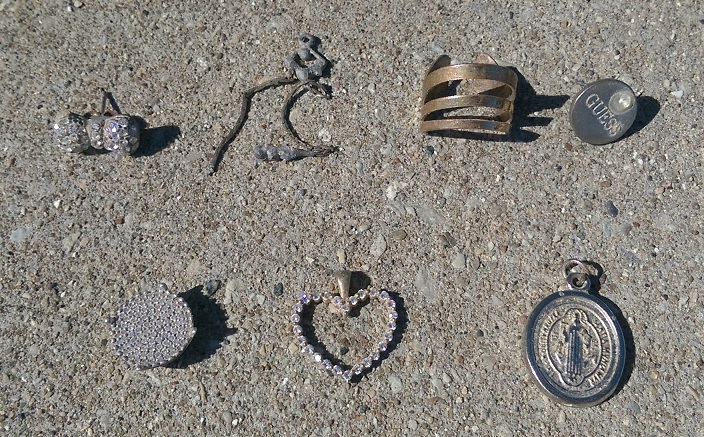 Gretchen decided to come along for some practice for England next month.
She takes a very laid back approach, she's in no hurry.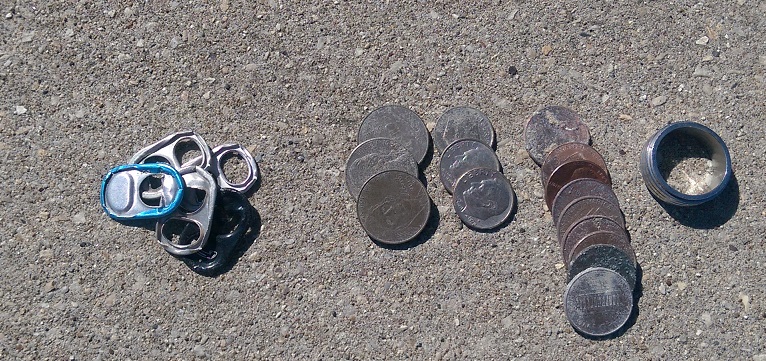 Some coins and a Stainless wedding band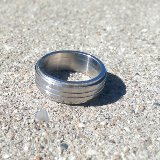 9-1-16
Played in the dry sand for about 2 hours
4 dollars and 3 junk jewlery

8-26-16
Tried several different beaches, found one with a lot of sand gone from the beach.
6 dollars in change
lots of jewlery just no yellow, 3 junk rings a stainless steel band, 2 junk bangel bracelets and a silver hoop earring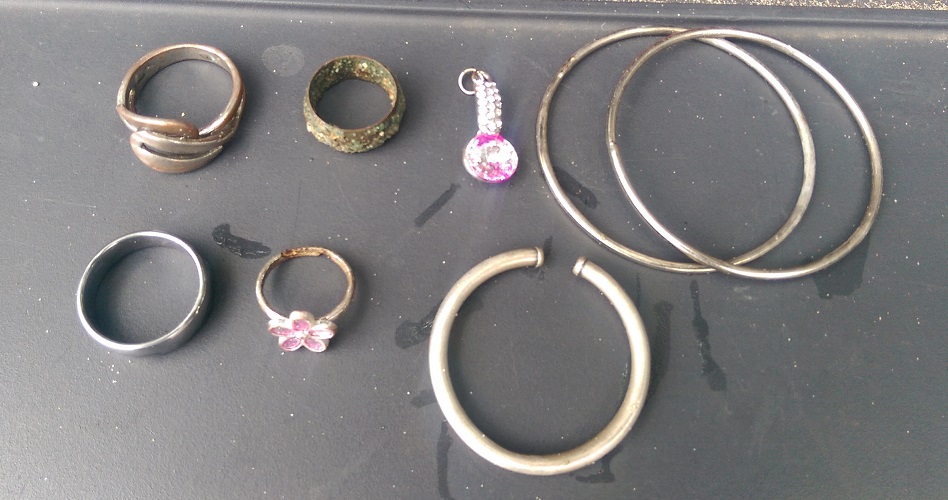 8-25-16
Got out after the firehouse, 3 hours dry sand and water
8 bucks, 5 junk jewlery
Really do like the old Coke Ball cap cap!

8-22-16
4 hours on 3 different beaches, 11 dollars, 3 junk, 1 silver
All the fair weather hunters came out of the woodwork after the airshow.
Must have been 15 of them out on sunday night and monday morning.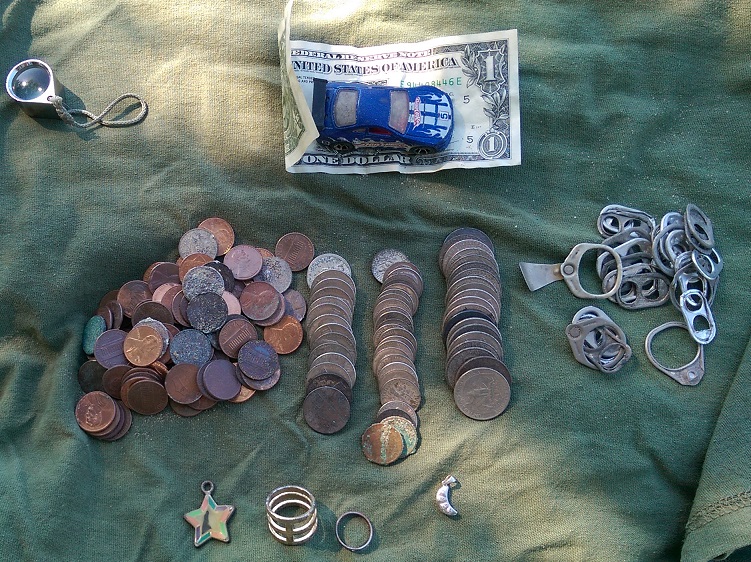 Small silver charm was the best of it.
8-21-16
The Chicago Air and Water showran late due to weather. Hit a beach for 2 hours about 6 dollars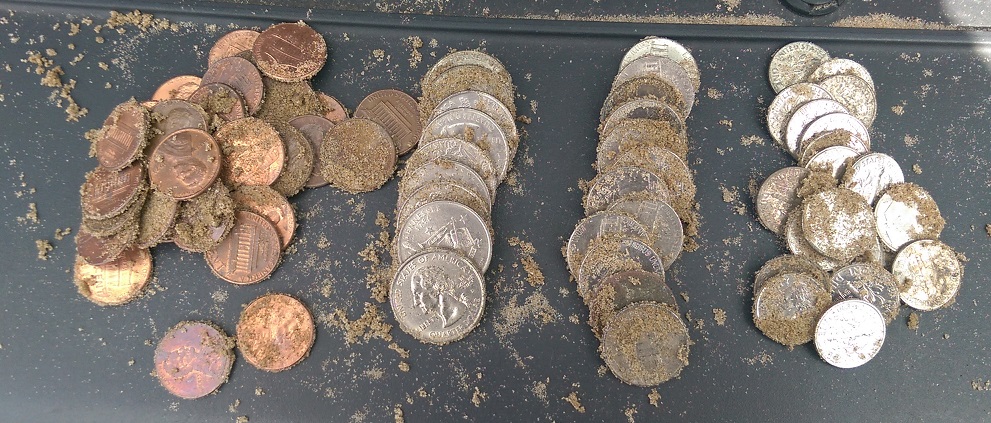 3 junk jewlery and a Los Angeles elongated penny, I have found dozens of these and it is alway fun when you find a new one.
Titanium, stainless steel and cobalt rings are very popular as they cost half of what a gold ring will set you back.
Todays Titanium ring with 1/4 ct of real diamonds. retail 799.00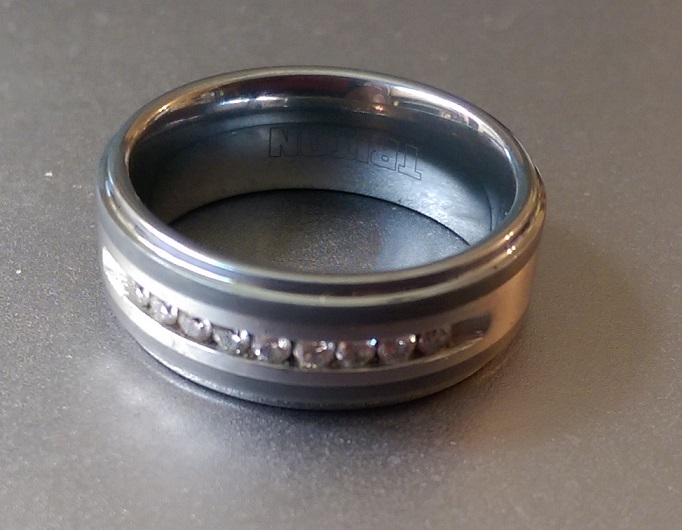 8-19-16
Hit the blanket line for a couple hours, 6 dollars and 2 junk earrings

8-18-16
Tried the cut from last week to see if things had moved, Just coins. couple wheat pennies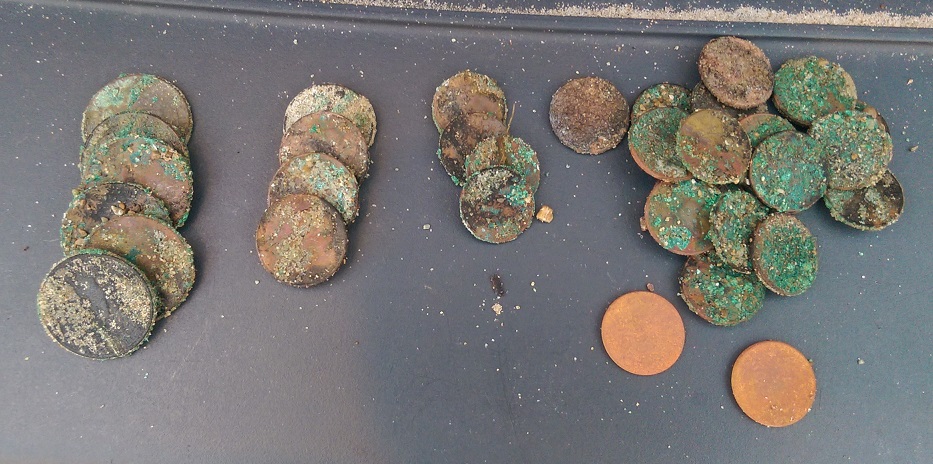 8-16-16
5 dollars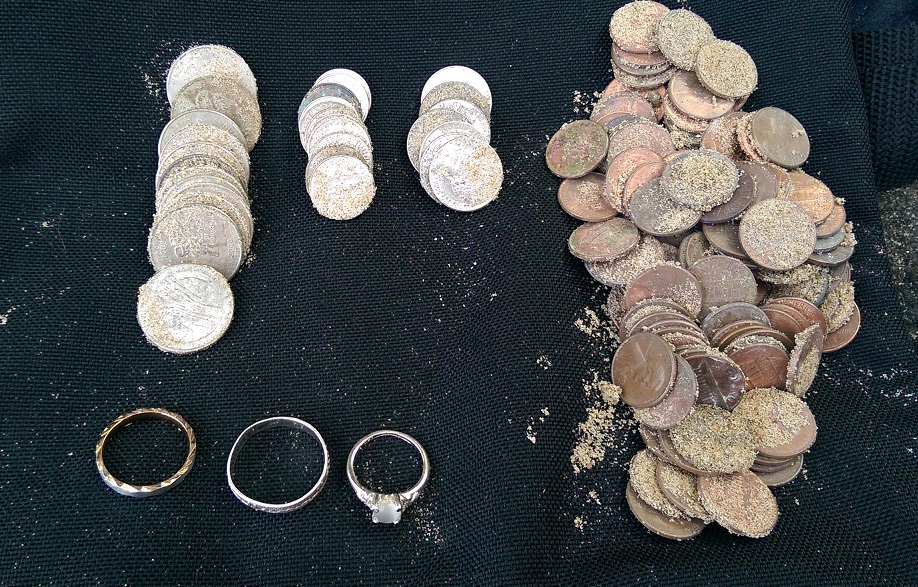 Stainless steel ring with CZ, Silver band with foreigh righting, Junk ring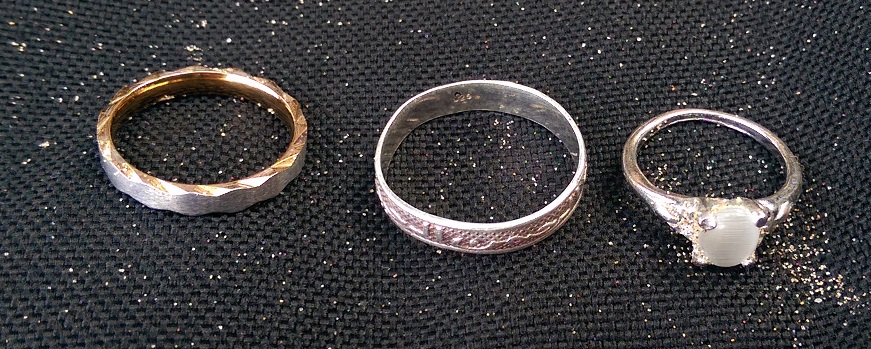 8-15-16
7 dollars 2 junk jewlery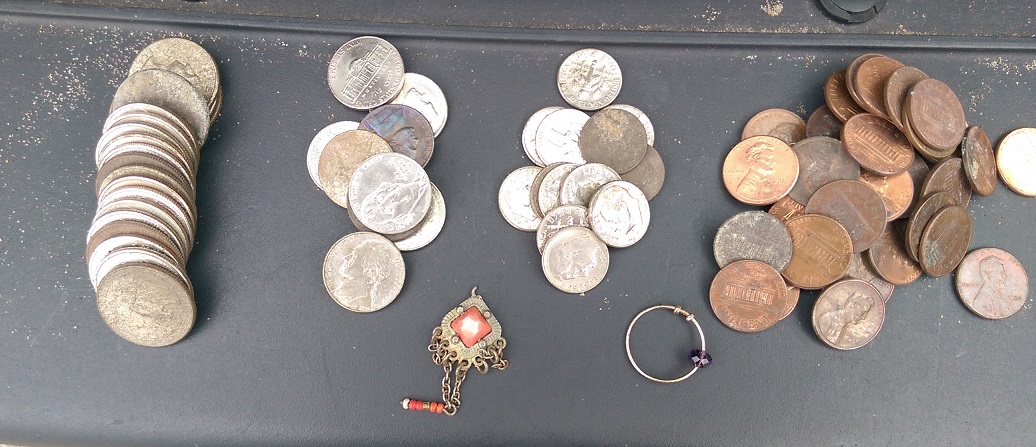 Another Awesome sunrise!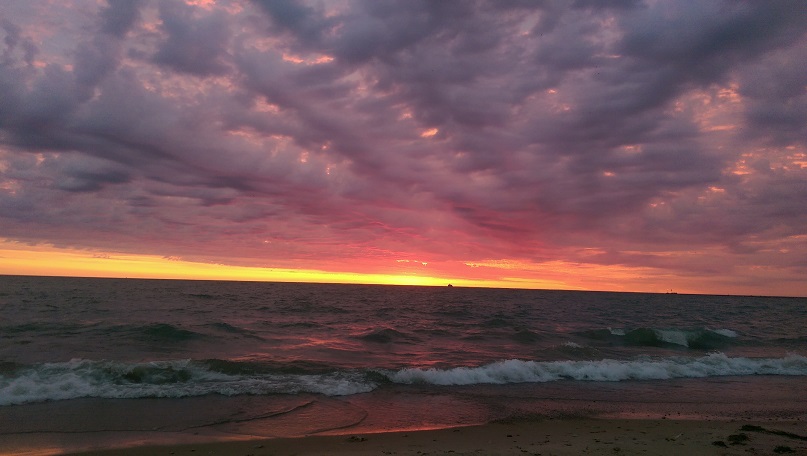 8-13-16
spent 4 hours and 3 different beaches.
Little less than 4 dollars,

5 junk jewlery and a 14K 30 inch long chain and charm 2.0g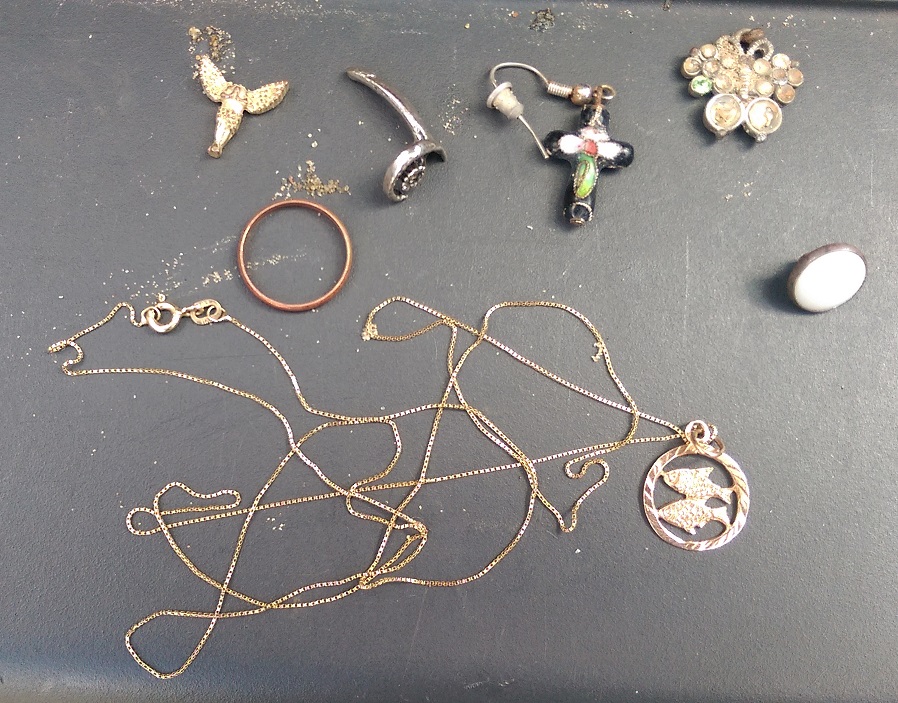 8-11-16
hour and a half in the dry sand before work.
6 dollars and a big hole earring.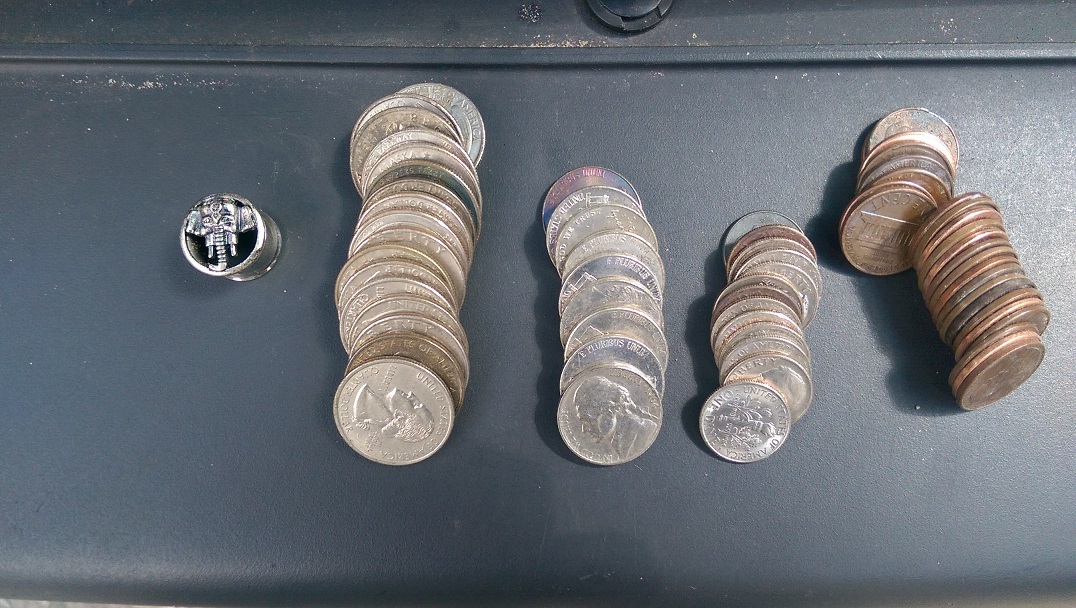 8-10-16
Back into the cut, 4 dollars in crusty coins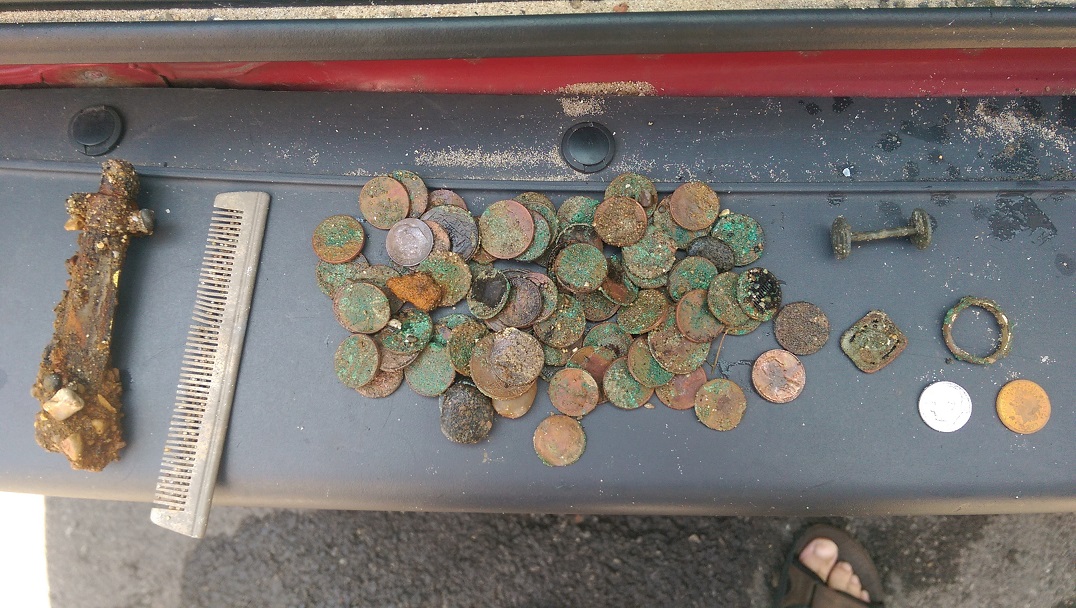 Gold plated wedding band, 1964 silver dime and a beautiful 1897 Indian head penny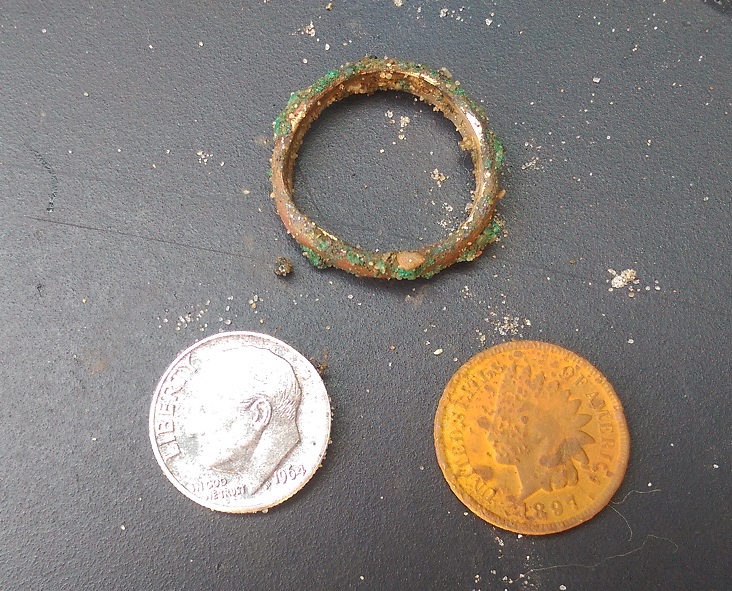 8-9-16
Found a nice little wash out, about 2 bucks in crusty coins.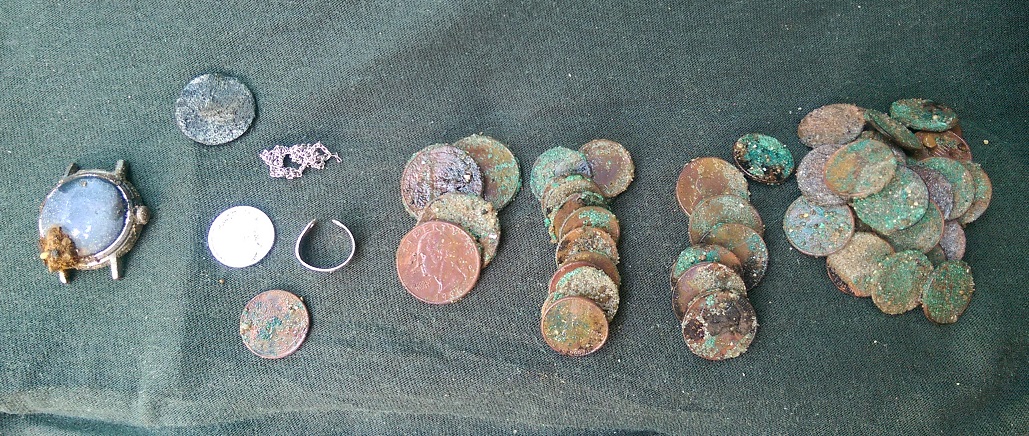 Small silver chain, silver toe ring and a 1935 mercury dime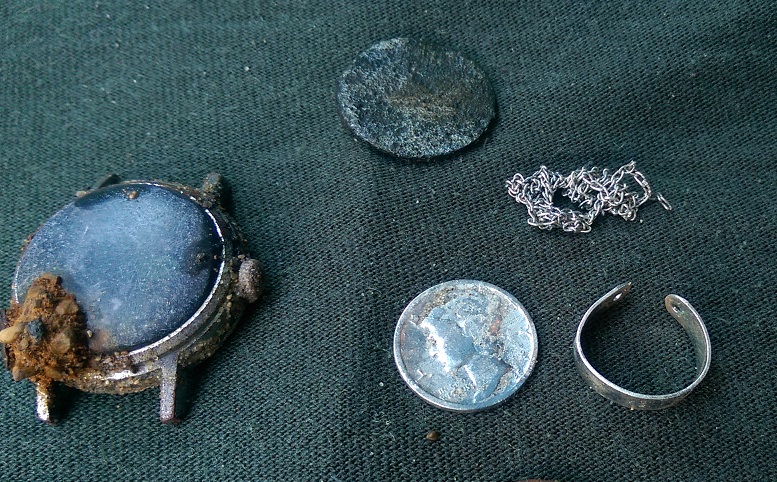 8-8-16
Quick hunt before work
3 dollars and a designer Aluminum ring with 2 rocks. LOL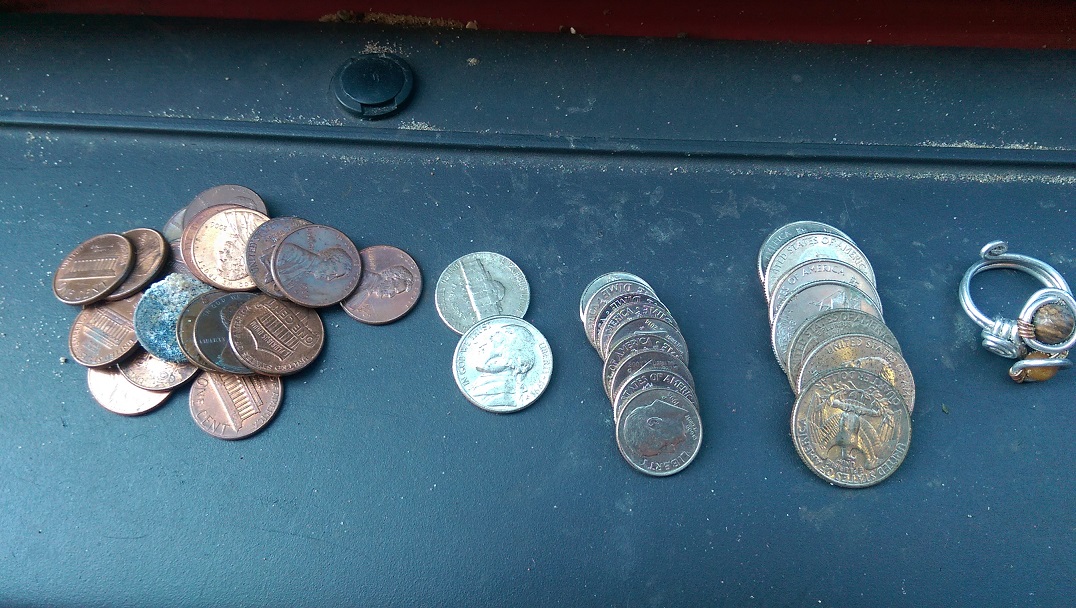 8-7-16
4 dollars and 2 junk jewlery.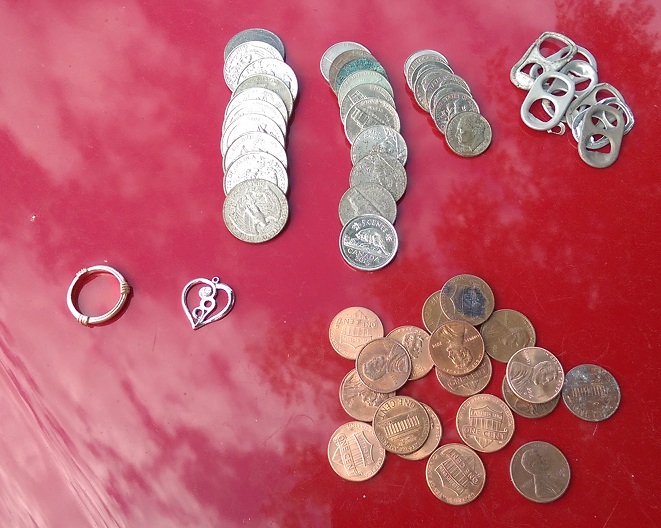 8-5-16
No jewlery today. But a beautiful sunrise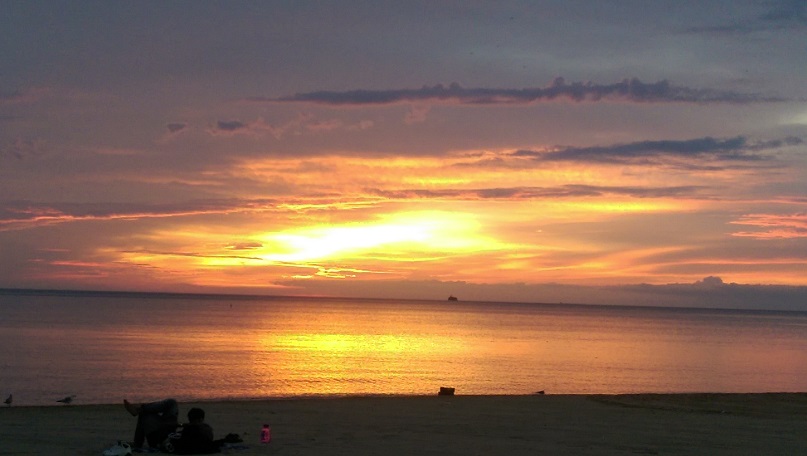 About 7 dollars in change.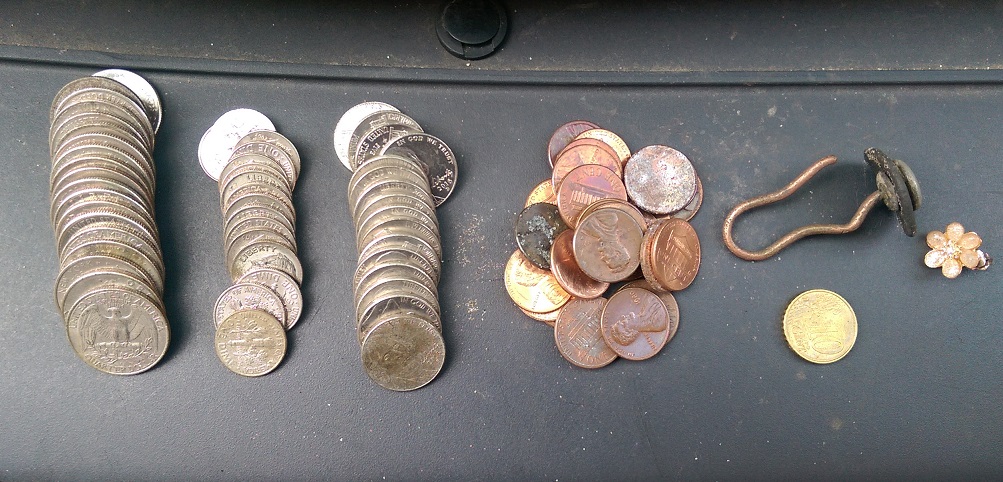 8-4-16
6 hours of water hunting...
4 dollars in change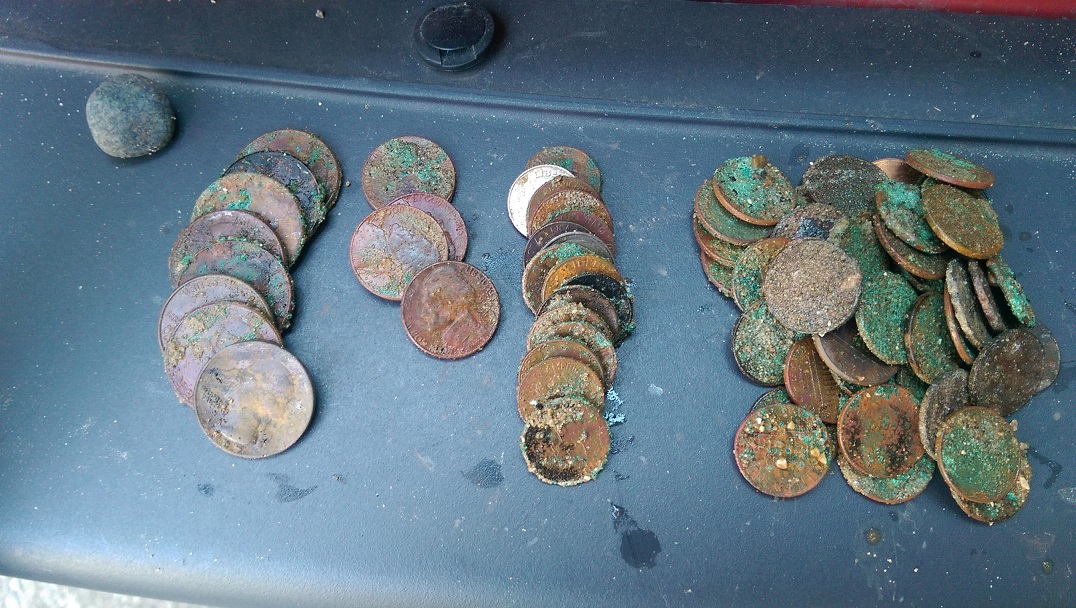 silver quarter, 2 silver dimes and a small sterling silver ring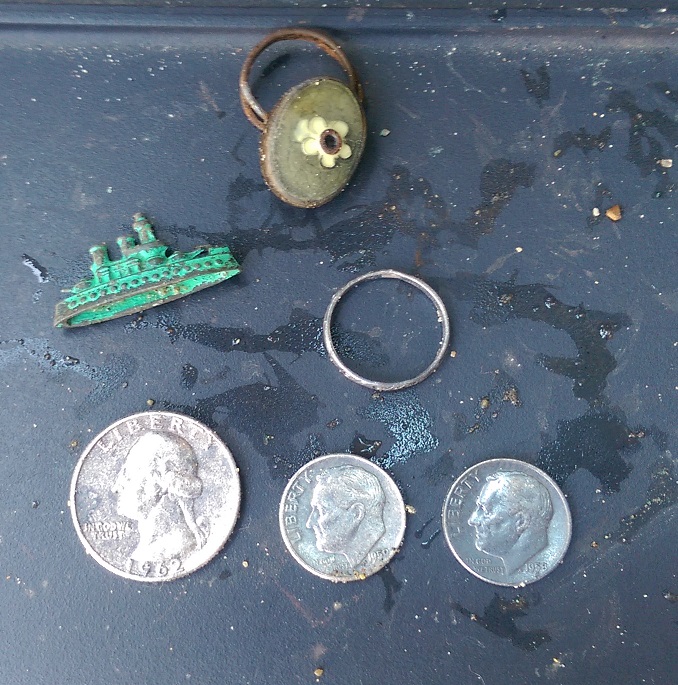 8-3-16
About 2 hours in the water 3 dollars in change
1964 washington quarter and a silver dime
Junk gold plated ring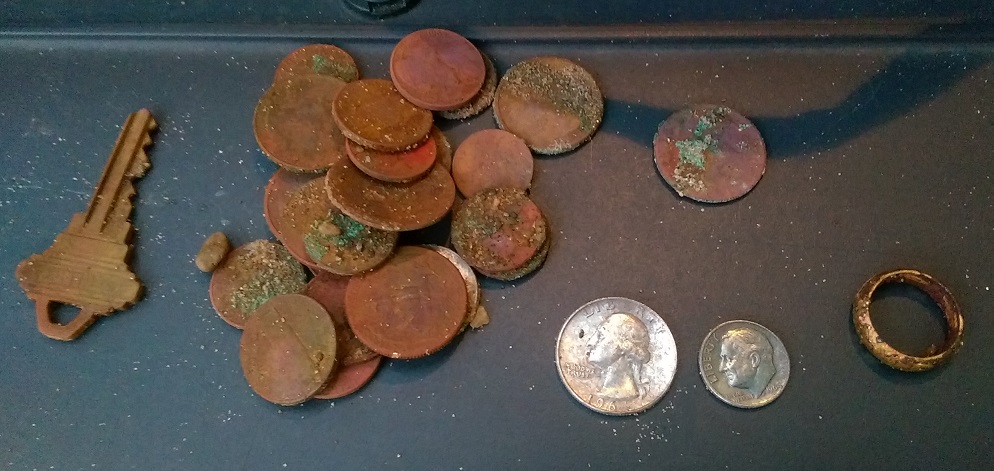 8-1-16
Gretchen and I hit a down town beach, she in the dry sand and I in the water
She got about 4 bucks in change and some sun. lol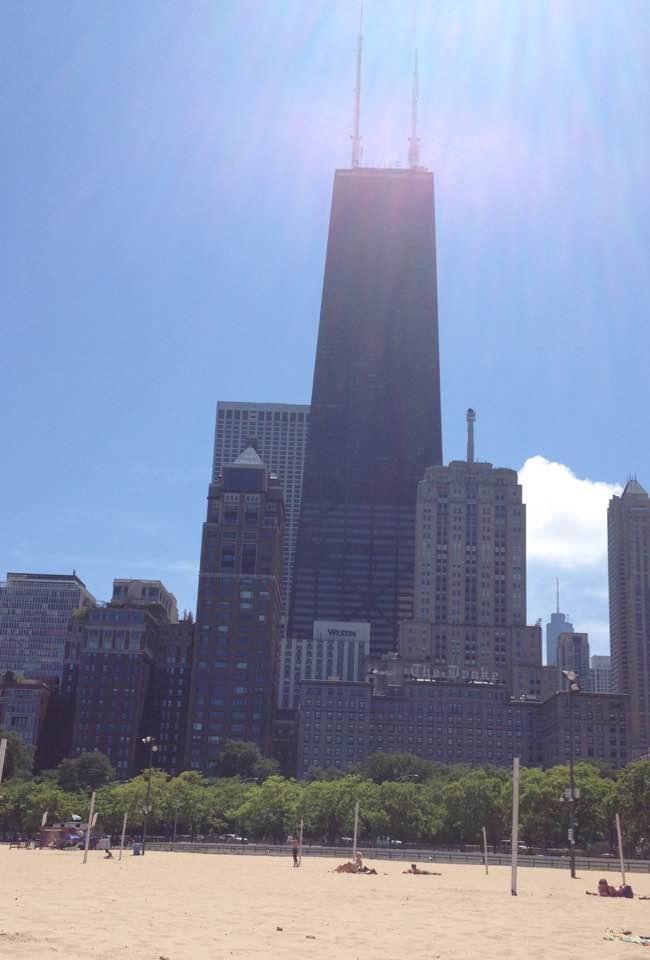 I got about 3 bucks and a junk ring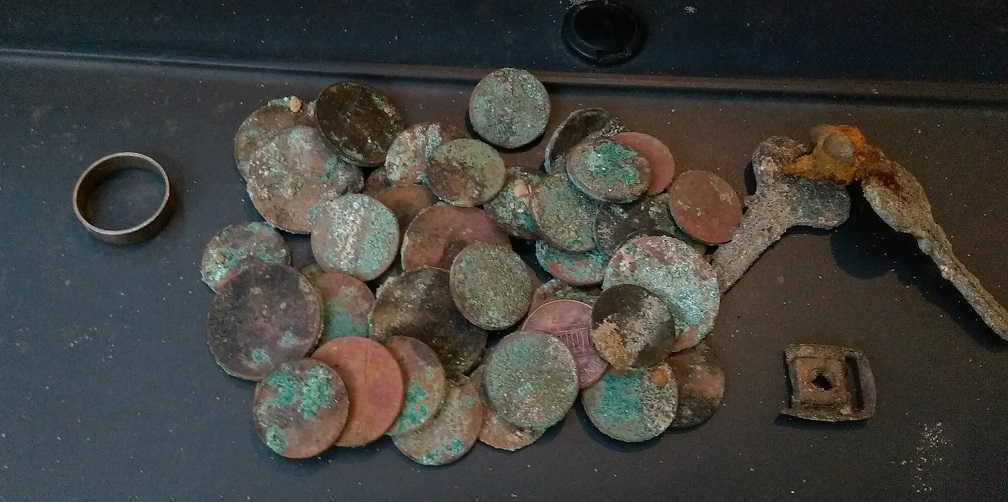 and a 14K gold charm 0.8g
Looked for the chain but could not locate it.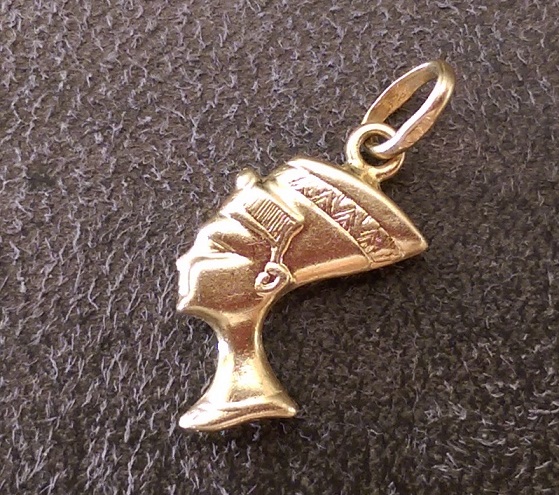 7-31-16
hit the water for 2 hours some deep crusties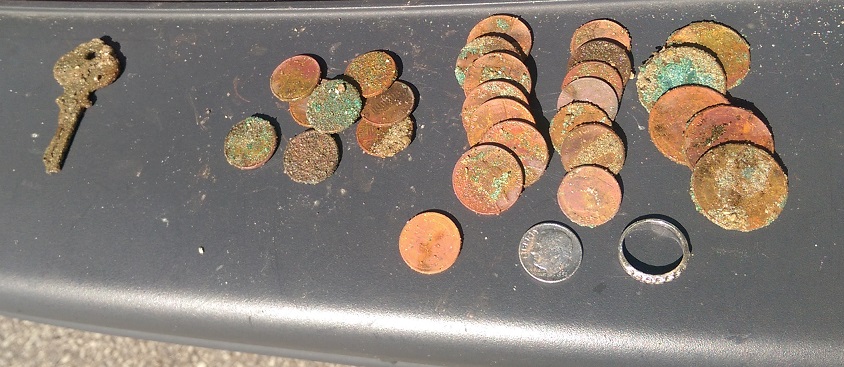 1952D rosie silver dime, old sterling silver ring.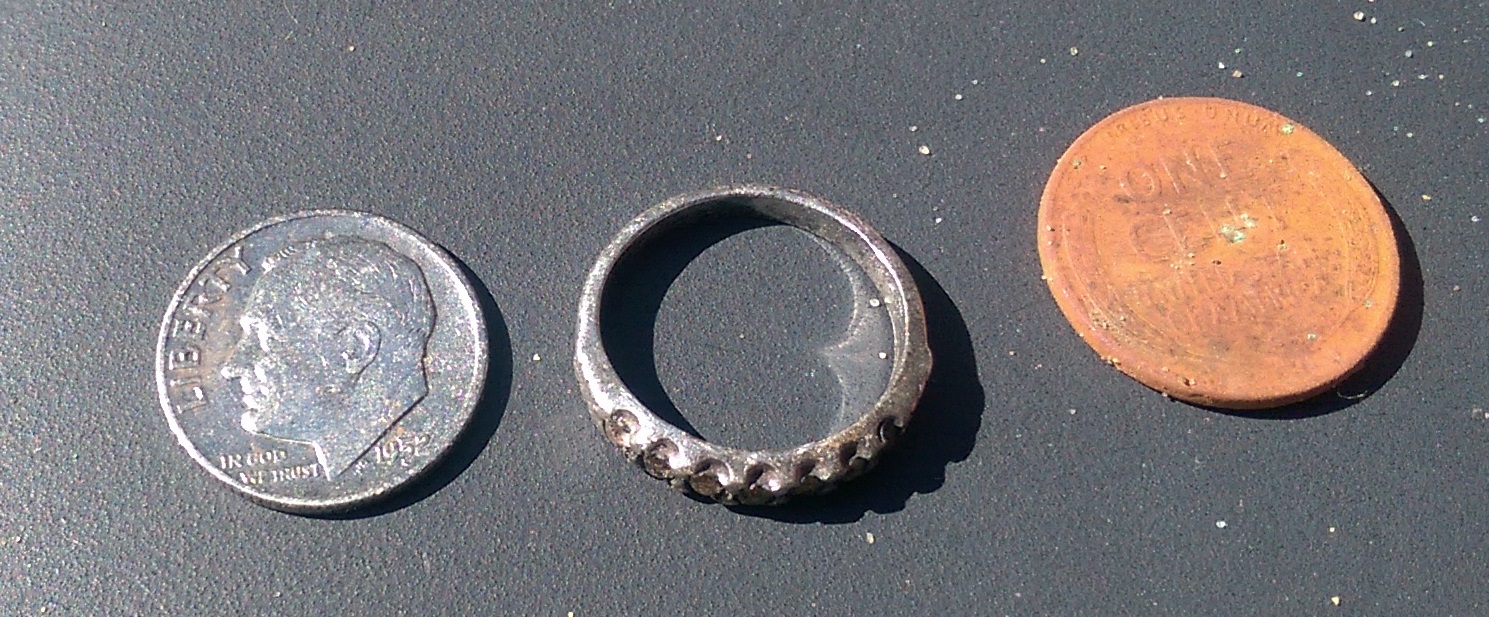 7-28-16
3 hours today
over 12 dollars in coins, 5 junk jewlery including a pair of beautiful CZ earrings Gretchen will enjoy.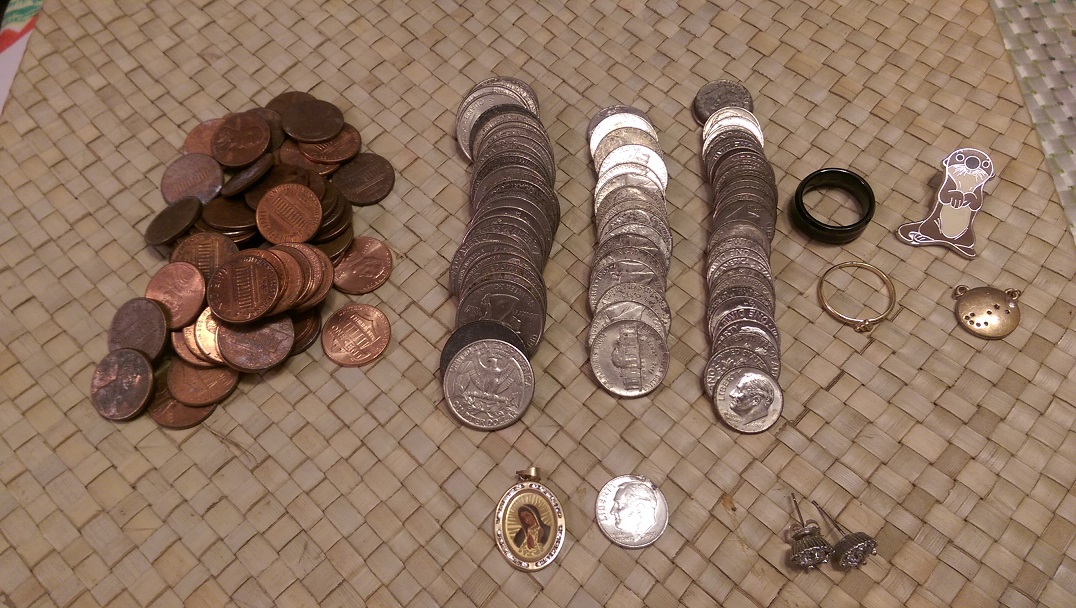 14K Madonna Medallion 1.4g and a 1959 rosie silver dime.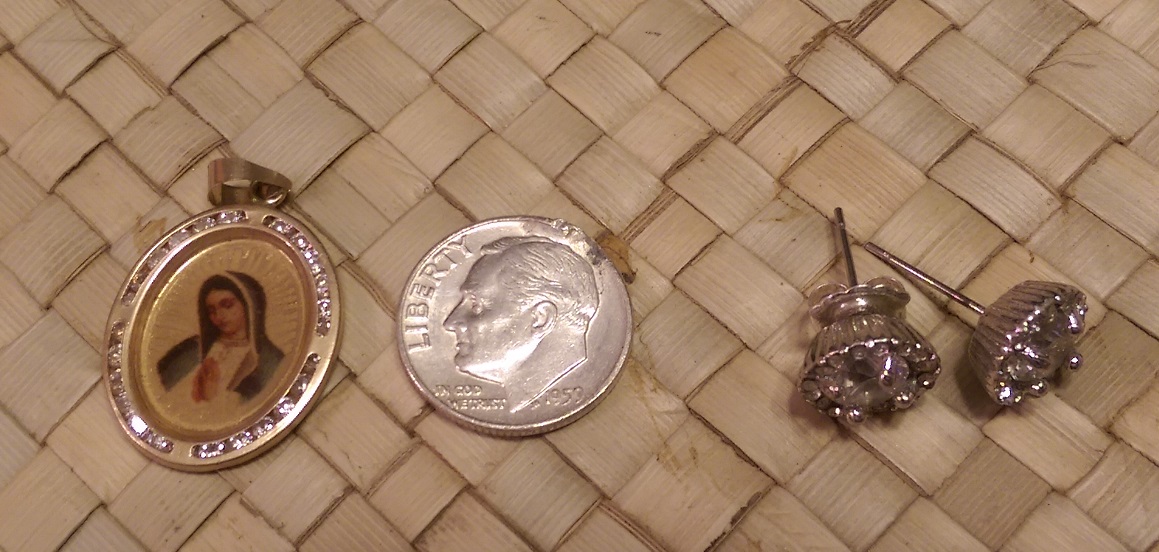 7-26-16
water temp dropped over the last couple day. opted for the dry stuff.
10 dollars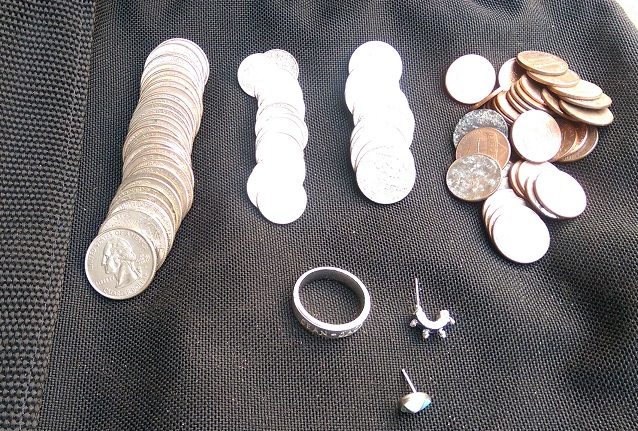 a stainless steel ring (Jean-Jacques-Marion), junk earring and a silver and terquoise earring.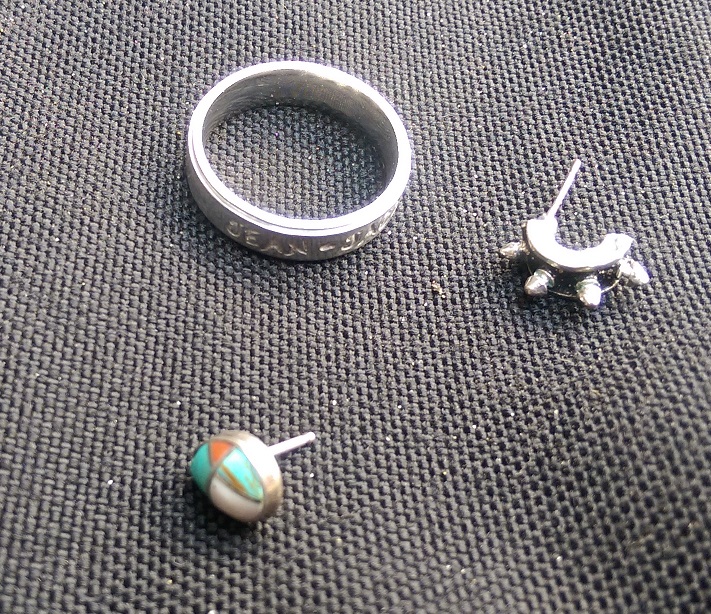 7-25-16
4 hours of playing
Little over 10 dollars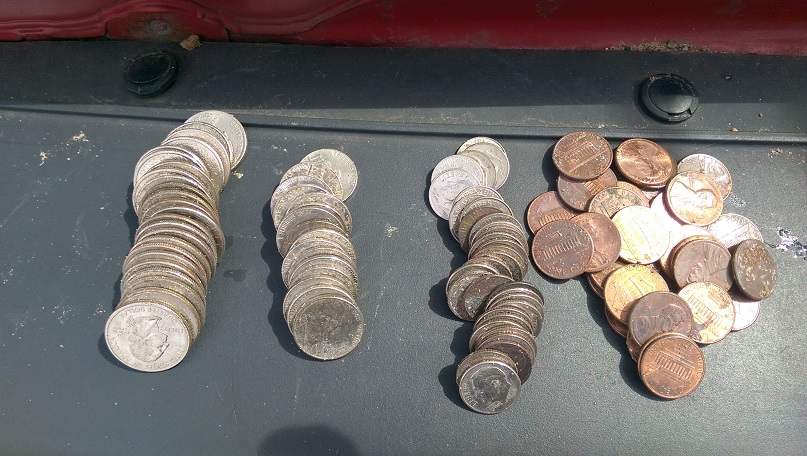 3 junk jewlery
Titanium ring, plated cross and a CZ earring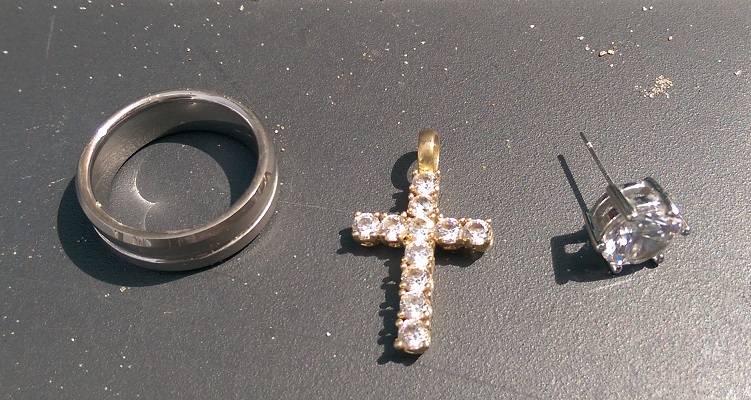 7-24-16
quick morning hunt before work.
5 dollars and a wheat penny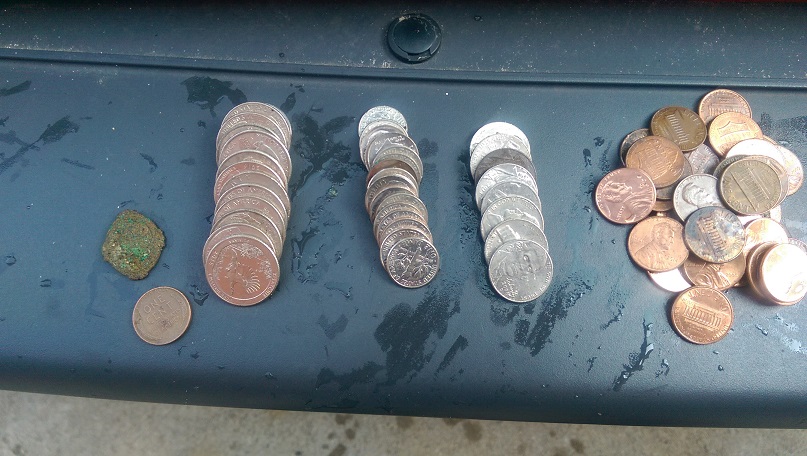 7-23-16
6 hours in both water and dry, About 8 dollars in change
10K Claddah ring 2,2g and a Silver ring with Mother of pearl
7-22-16
4 hour in a nice little cut, some crusties and a 1954D Washington quarter
Anklet is 14k white gold and weighs in at 1.7g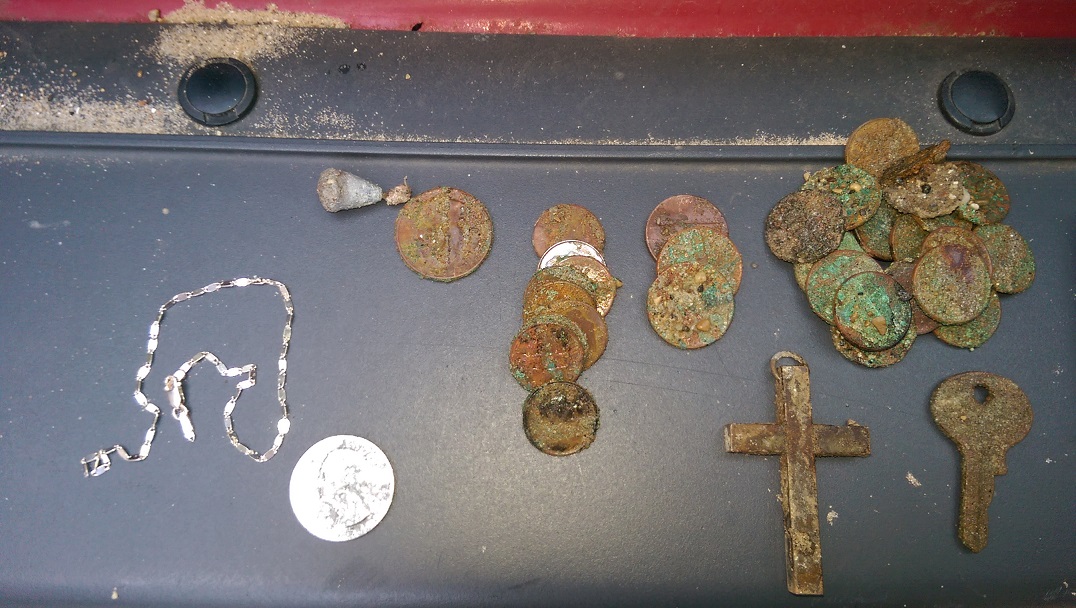 7-20-16
I tried the water for an hour or so and very few targets, moved into the dry sand
and ended 6 hours of hunting with about 9 dollars and 7 junk jewlery items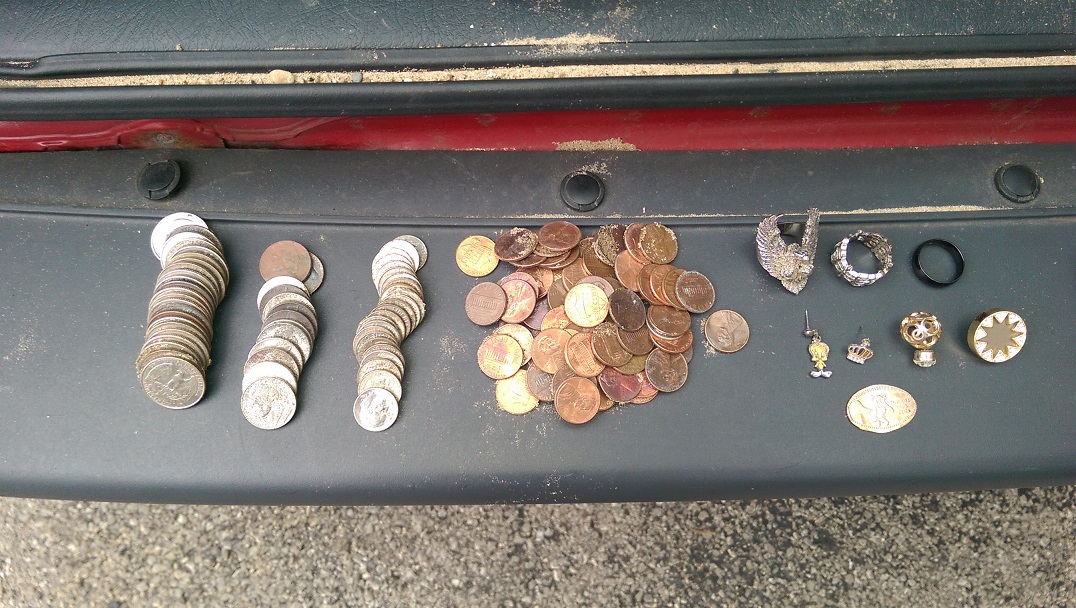 eagle ring is stainless steel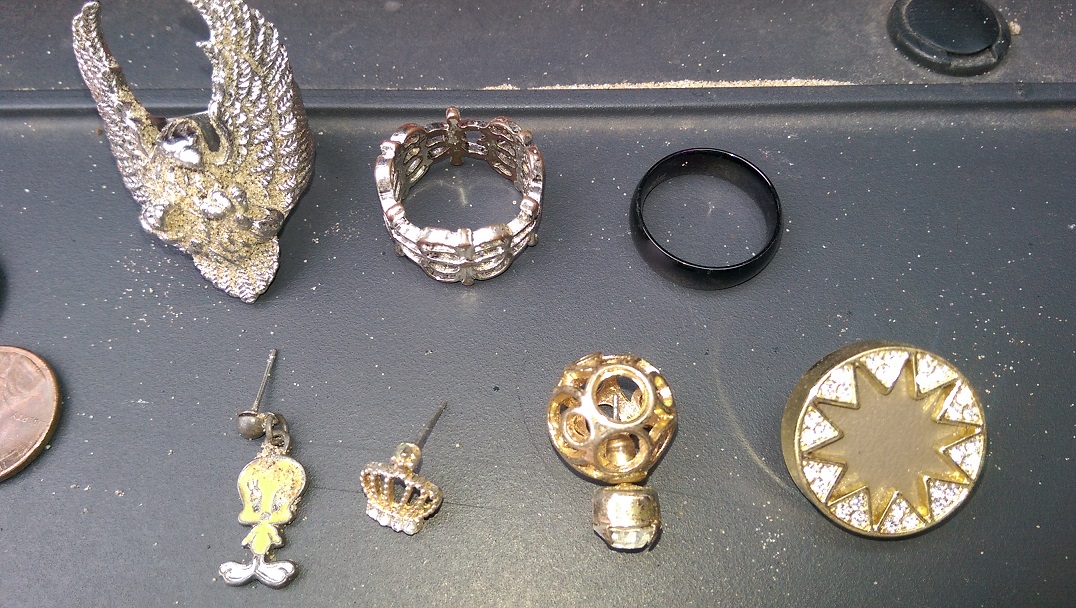 7-18-16
4 hours at 1 beach, tried the water but the sand has moved quite a bit in the last couple days.
very few targets in the water so I switched to the dry stuff.
8 dollars and several junk jewlery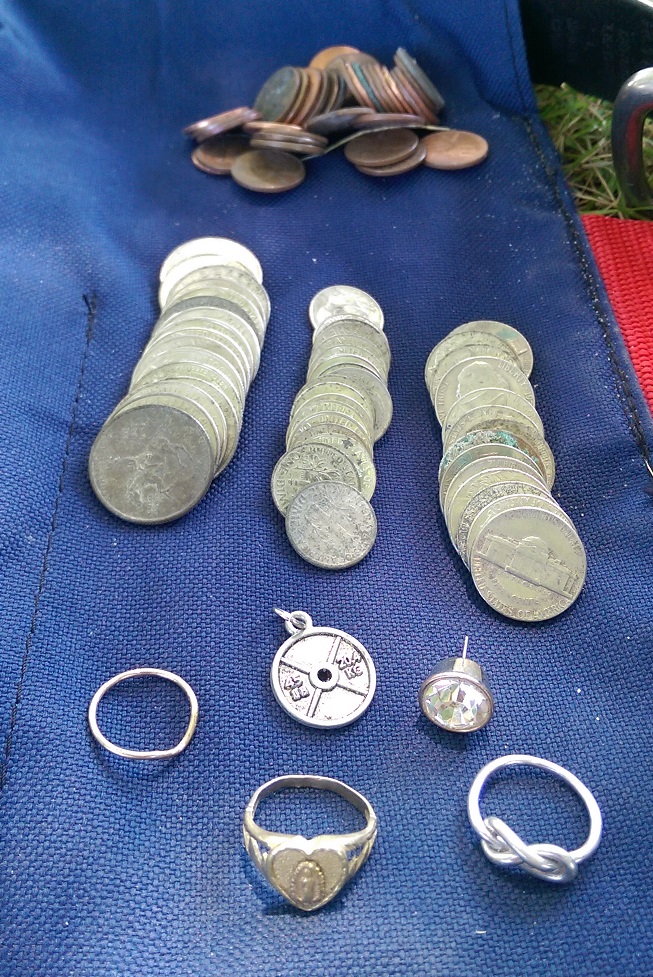 Heart madonna ring is 14K and 3.2g, ring to right is gold pkated
Silver knot ring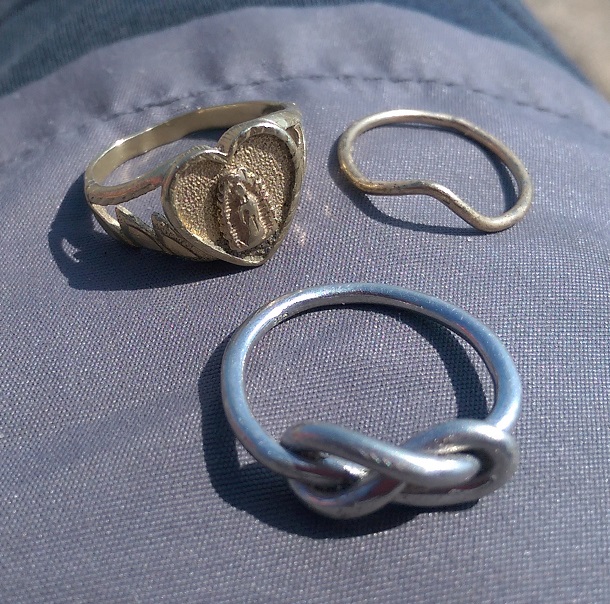 7-16-16
Wow hit a new beach with lots of sand movement.
Lots of coins and junk!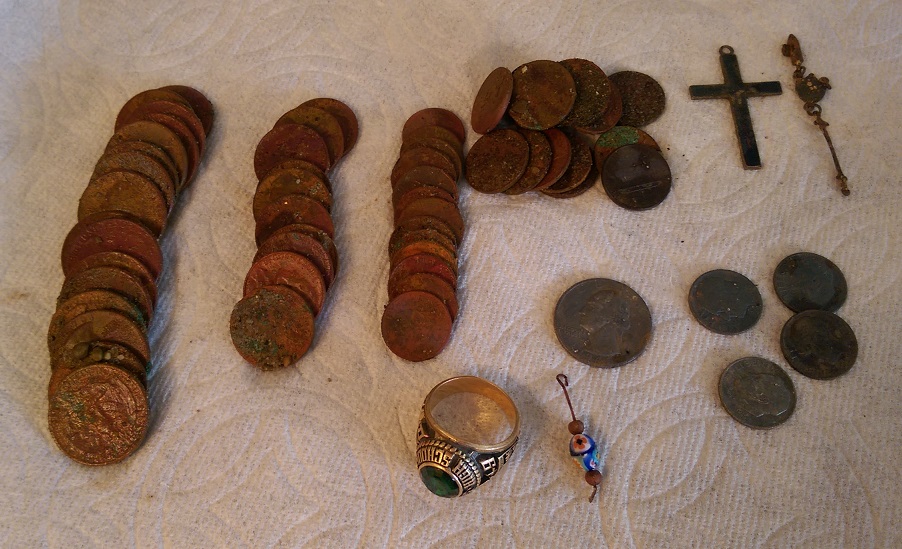 14K High school ring 17.4g
1941 silver quarter and 3 silver dimes 52D, 54D and 60D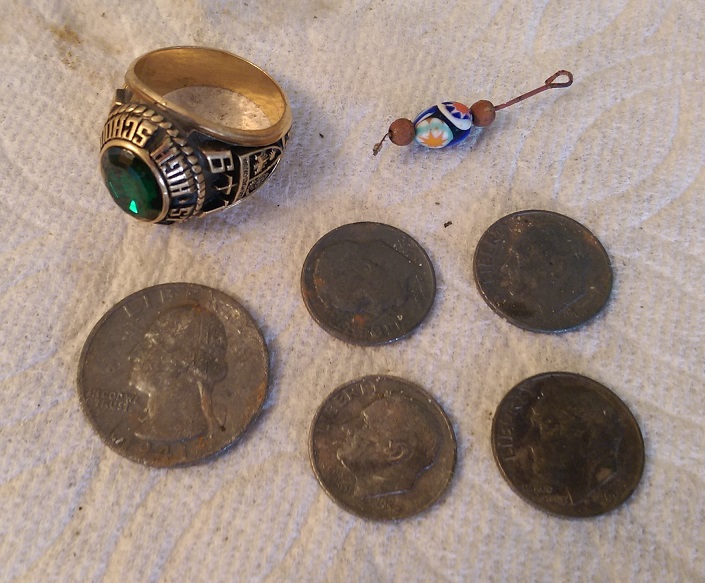 7-15-16
Went back out in the evening with Gretchen.
Dry sand, about 8 dollars and 4 junk jewlery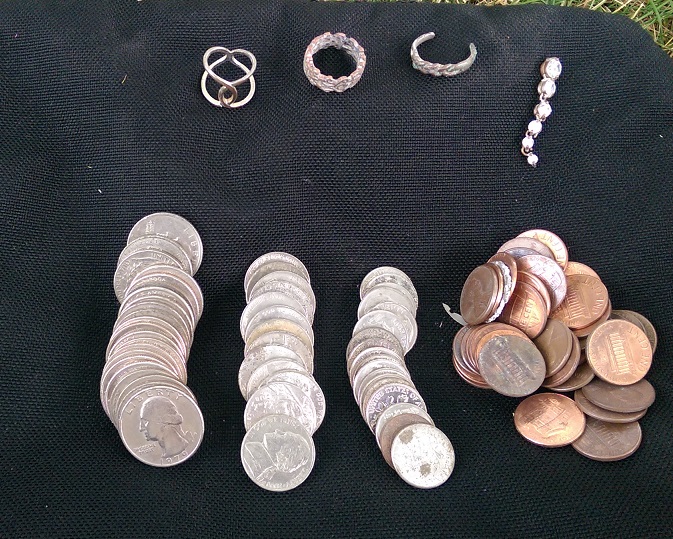 7-15-16
Headed up north and found a good hole, worked it for 4 hours.
couple dollars in clad coins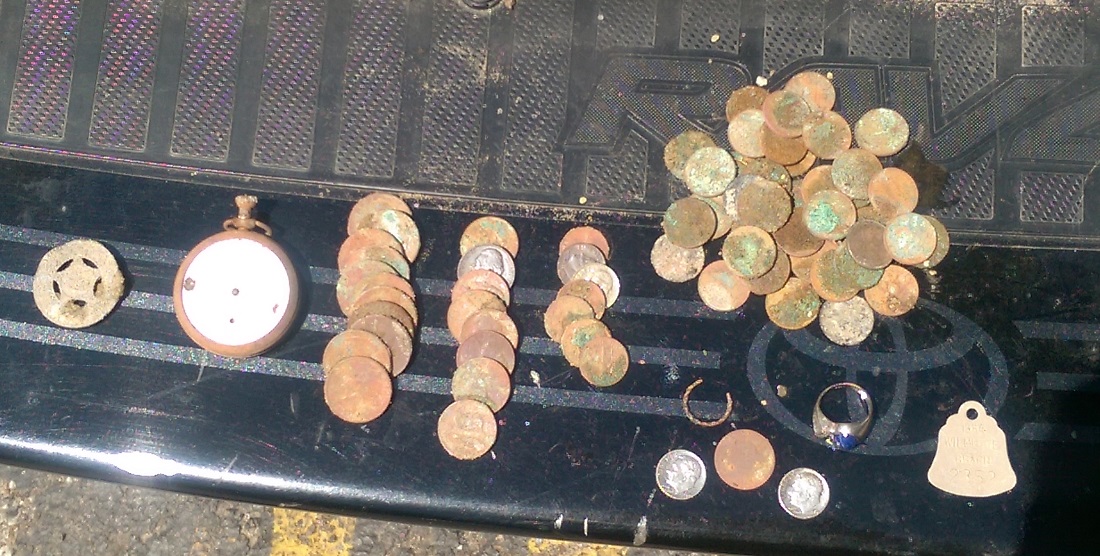 Old pocket watch, 1954 Beach tag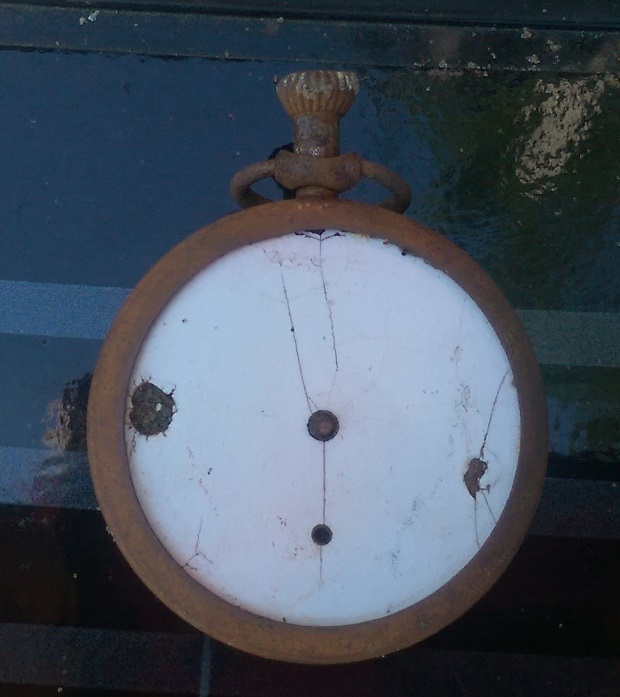 14K saphire and diamond ring 6.5g
2 silver dimes 1962, 64 and 1893 V nickle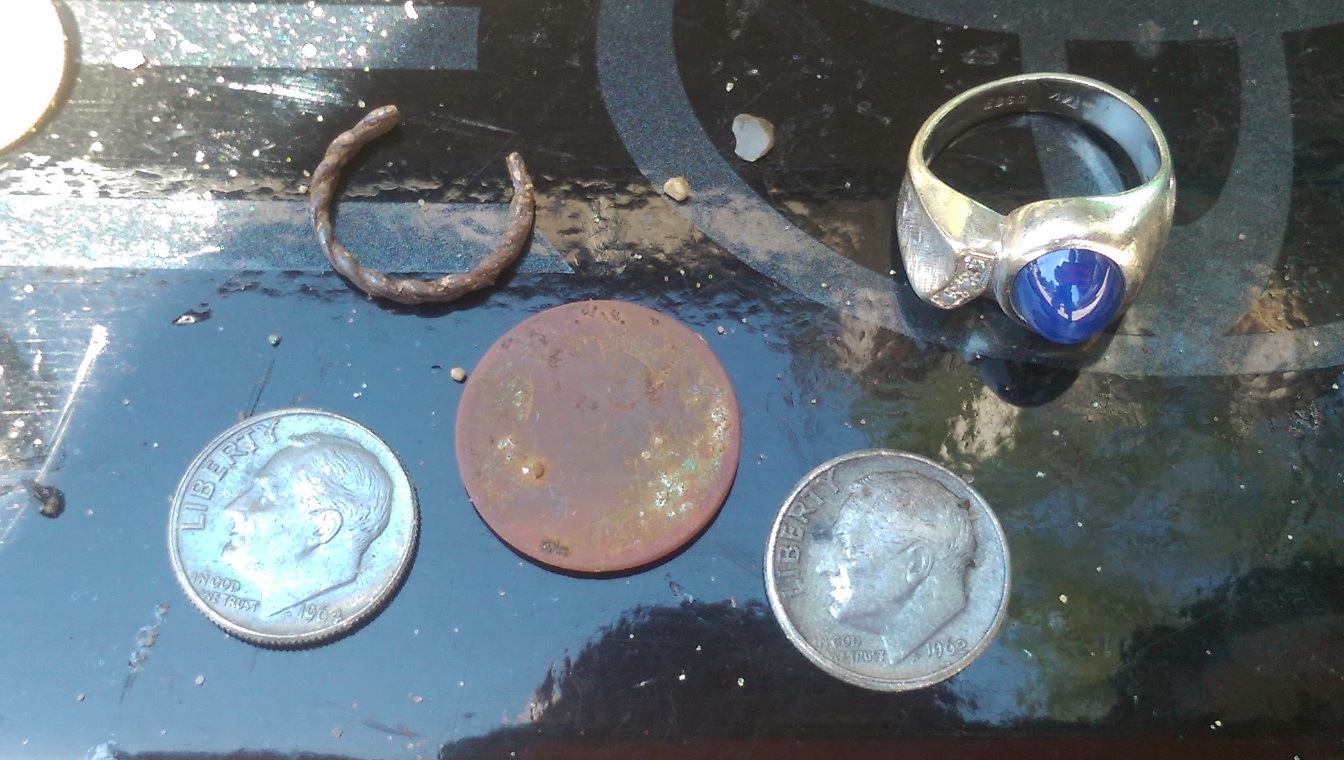 7-13-16
Dry sand and water for a couple hours.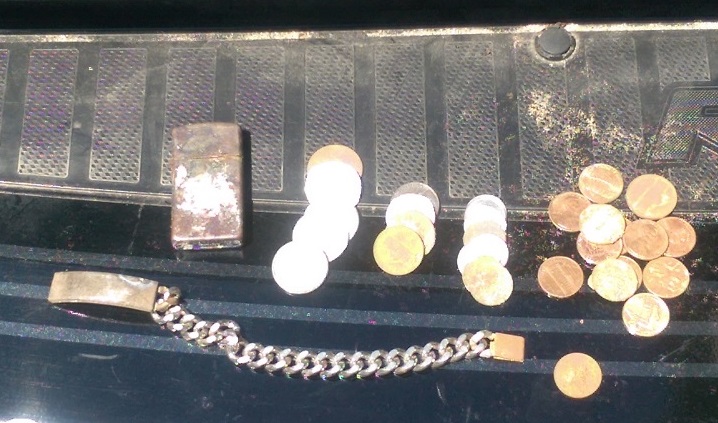 small cut that gave up 2 small silvers.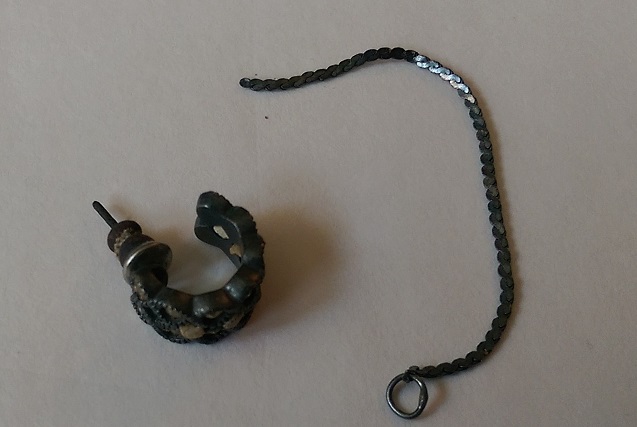 7-12-16
Hit the dry for and hour and a half before work. couple dollars and a junk ring.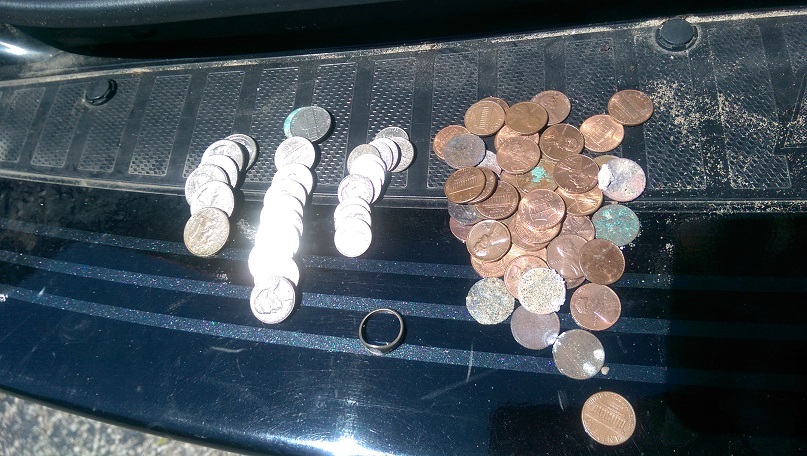 7-11-16
Good day, hit 3 beaches for about 4 hours
5 dollars, and 4 good pieces of jewlery.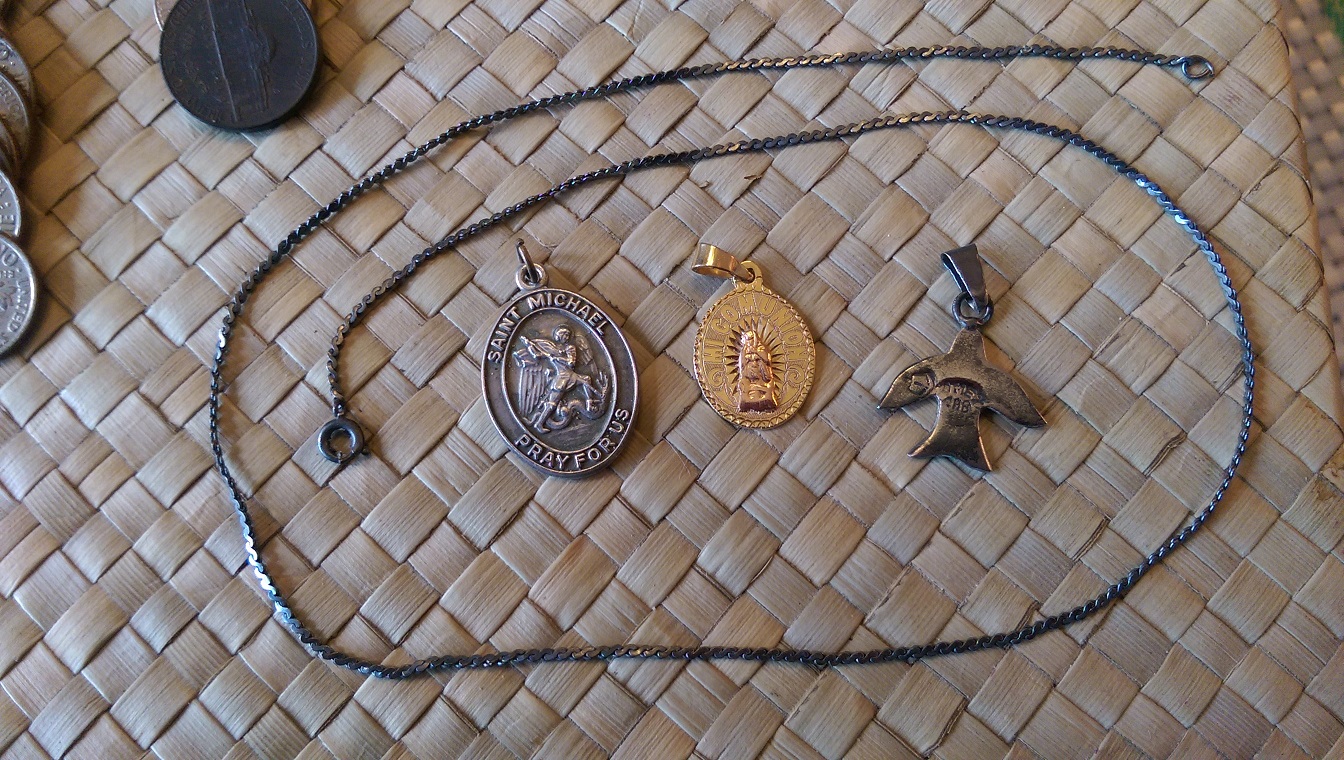 Silver chain came up with the silver dove, silver St Michael charm and a 14K Mi Comunion charm 1.9g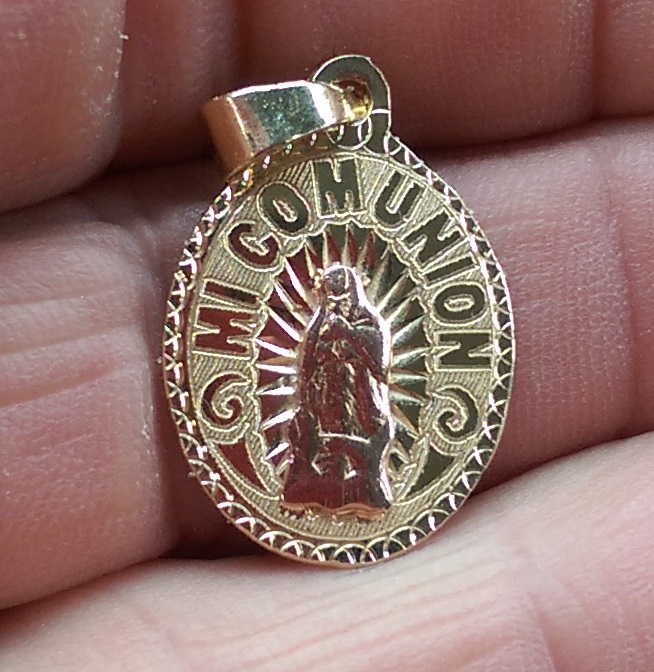 7-10-16
Again waves were not cooperative son dry sand only.
7 dollars or so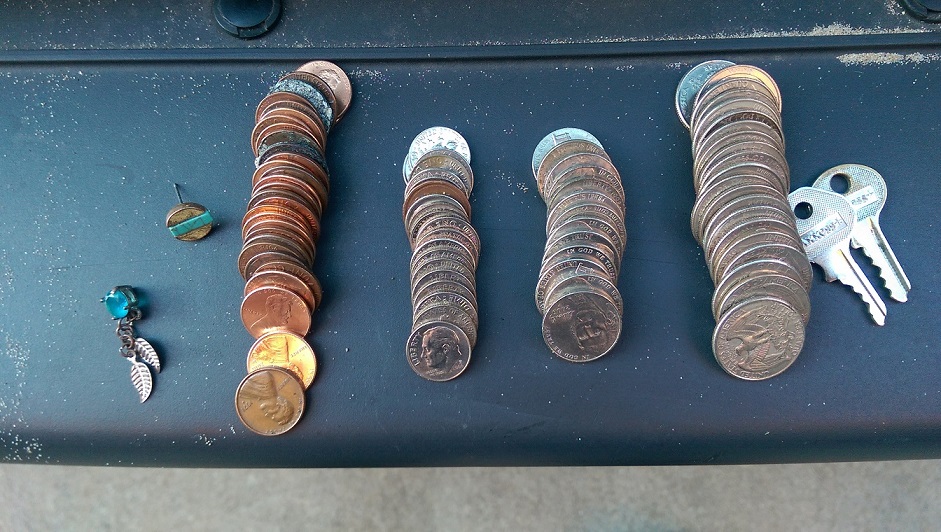 7-9-16
Quick 1 hour hunt before work, just coins and junk.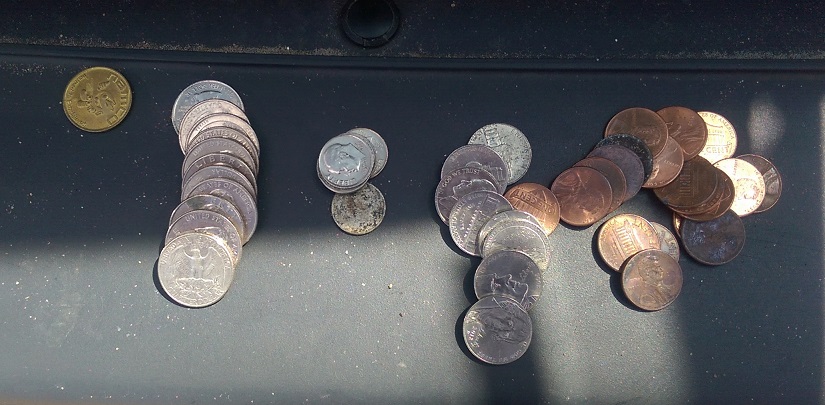 7-8-16
Almost 4 hours this morning. About 13 bucks and several junk rings
several junk rings.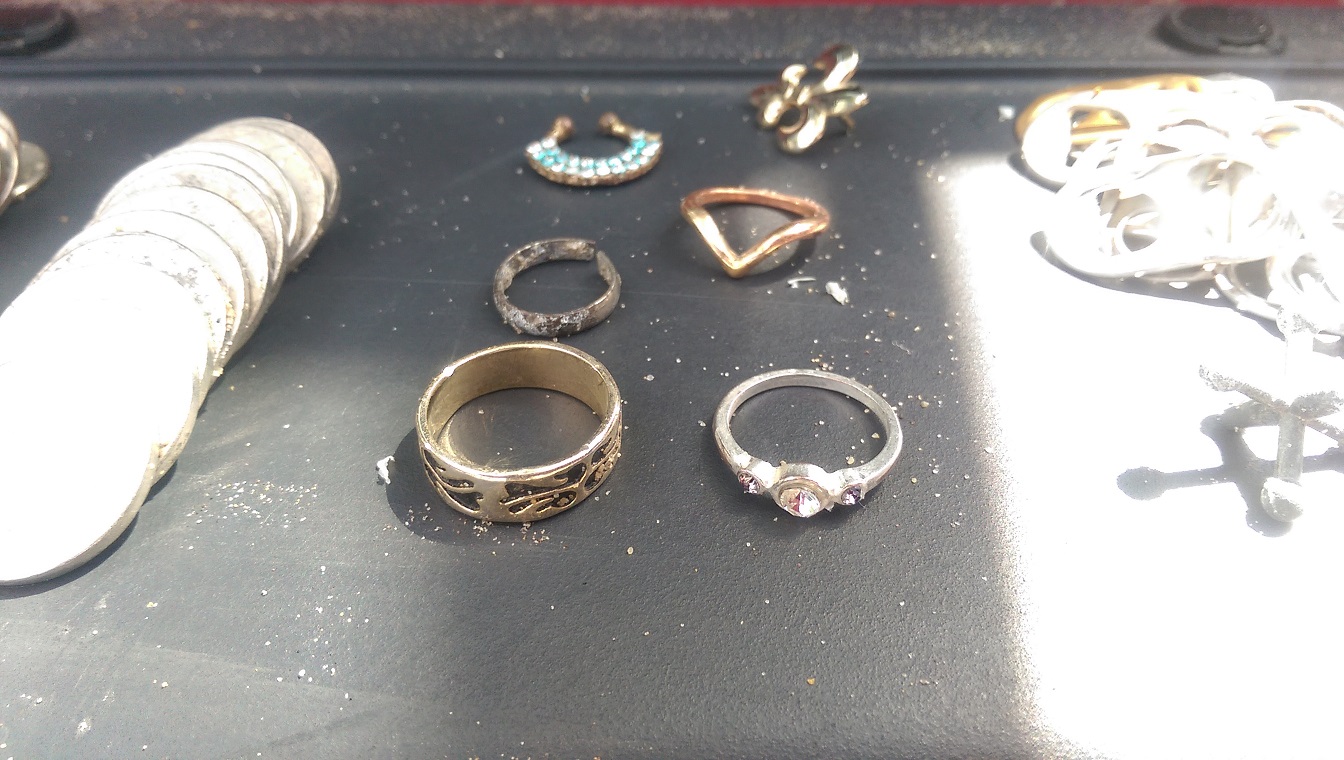 7-5-16
Gretchen and I hit 2 different beaches this morning.
In about 4 hours I got 9 dollars and a huge silver bracelet.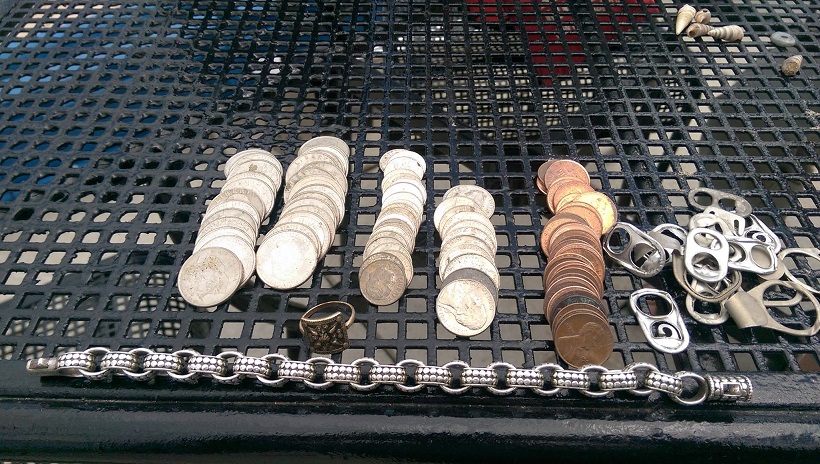 Marked 925 and stamped Indonesia, It weighs 64.9 grams just over 2 ounces of silver,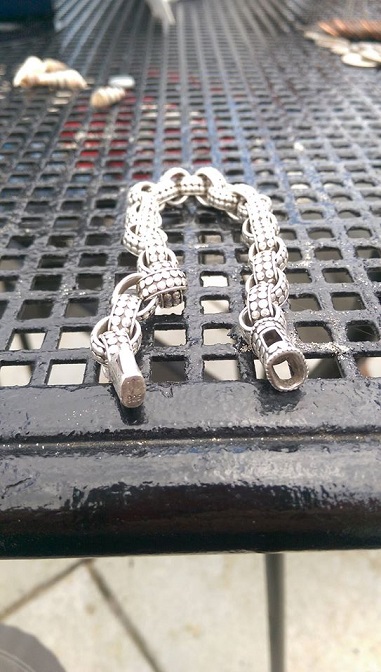 Gretchen's finds
Silver chain and heart pendant is a Tiffany and Co. Star charm is silver.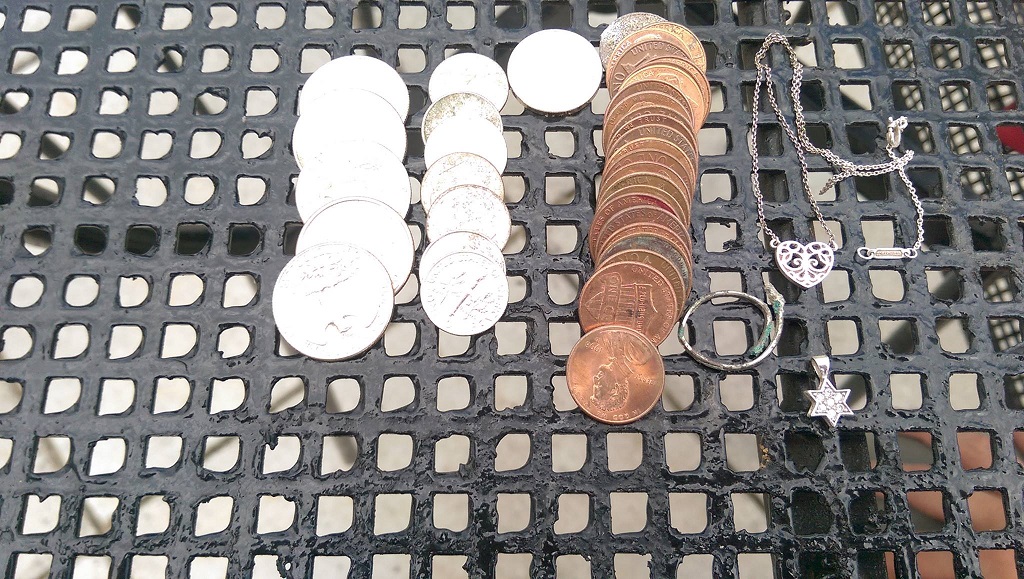 7-3-16
Woke up very early and got a little over 2 hours in the dry sand before work.
Another 6 dollars in the kitty,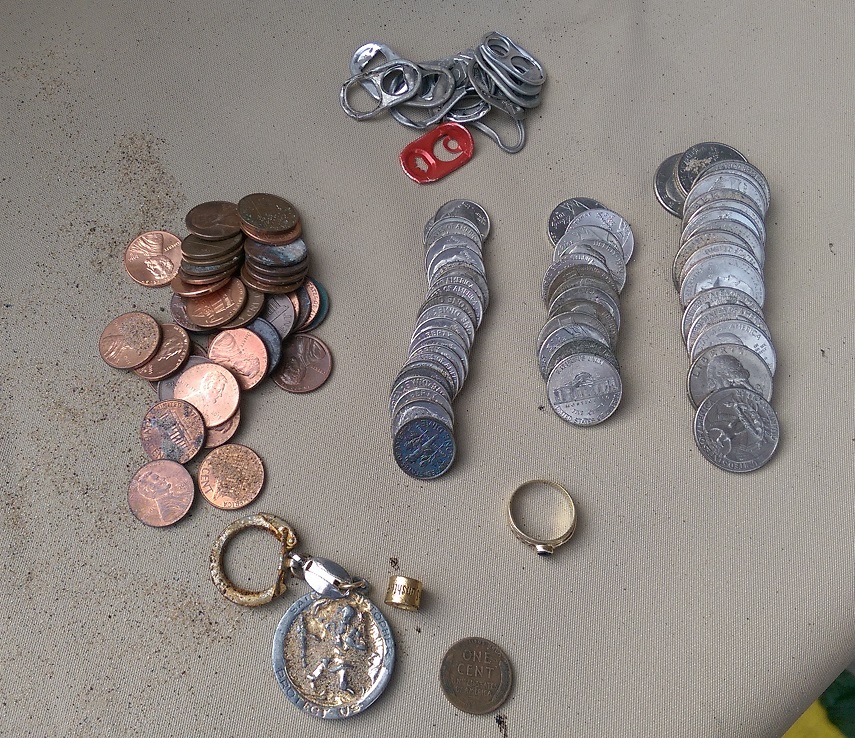 a beauty 10K ring with 8 diamond chips and a Blue emerald 2.4g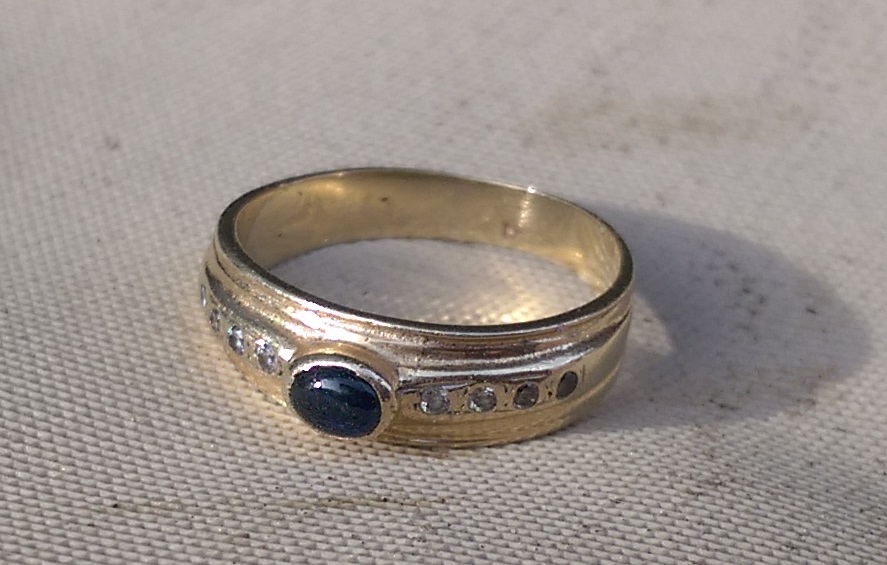 7-2-16
Waves were still a little to much to get wet, hit 3 beaches for a total of 3 hours in the dry and wet slope
Managed about 6 bucks a working Fossil watch and a silver ring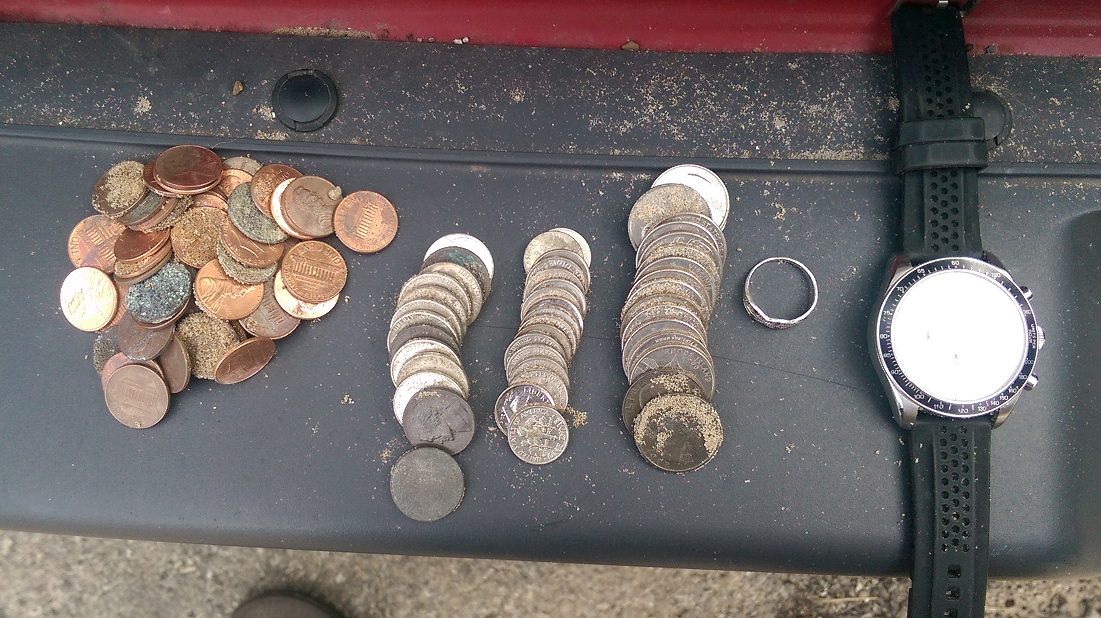 7-1-16
3 hours in the dry sand as the waves were a little big this morning. Just change about 7 bucks worth.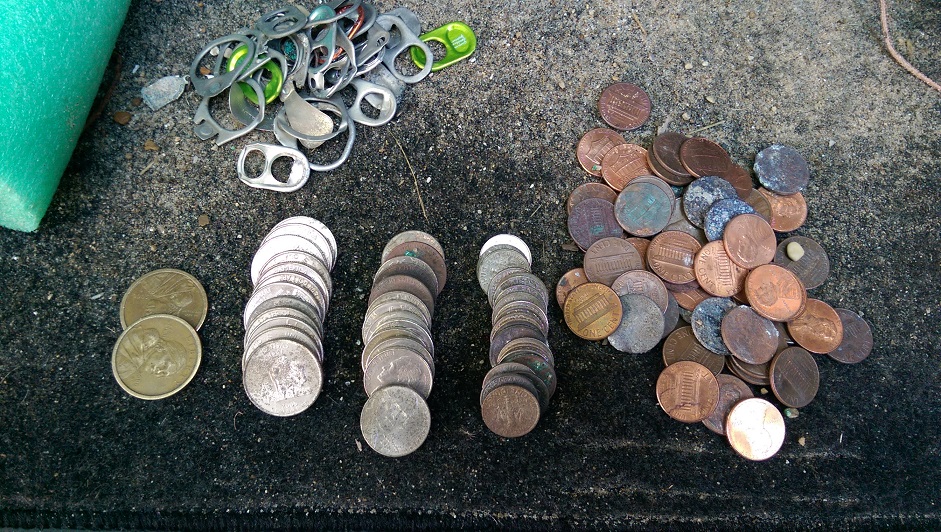 6-30-16
Quick hunt before work. Silver chain with a 14K Mason medallion 2.7g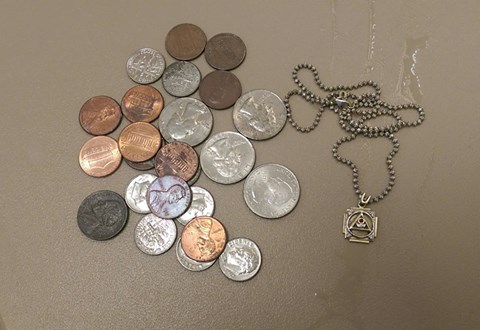 4- 1 point diamonds test real, center stone looks like a garnet or ruby.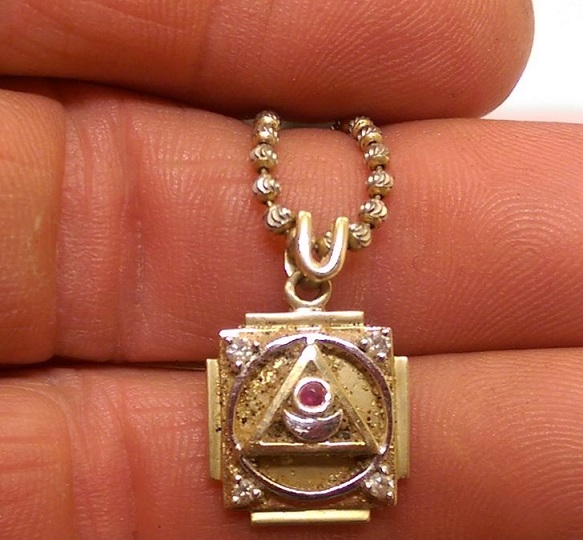 6-29-16
Had a good morning, waves were a little high so opted for wet slope and dry sand.
3 1/2 hours and ended up with a good amount of change,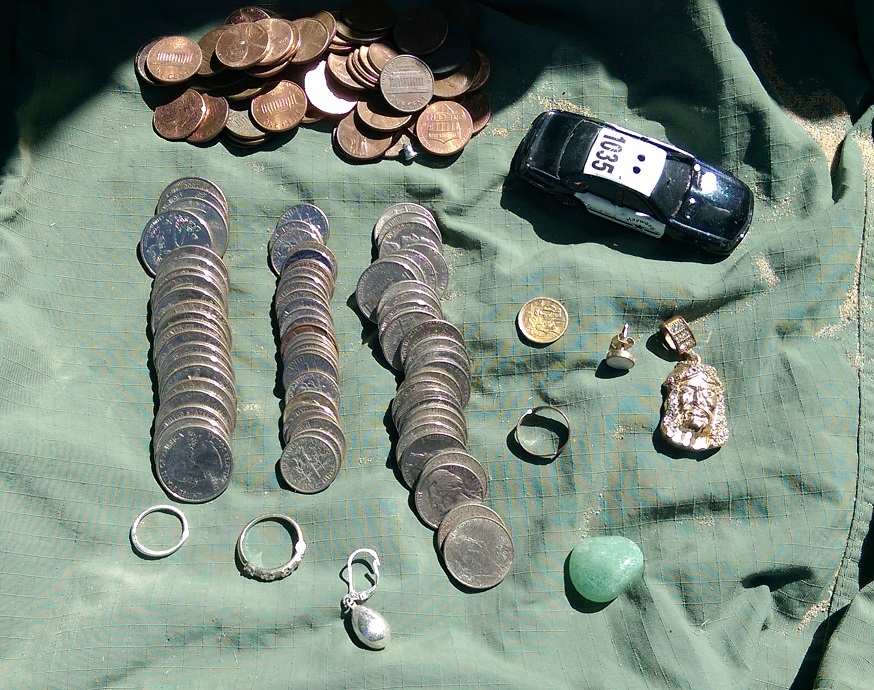 a silver ring, silver drop earring and a 14k white gold ring 2.4g with about 1/2 carat worth of diamonds.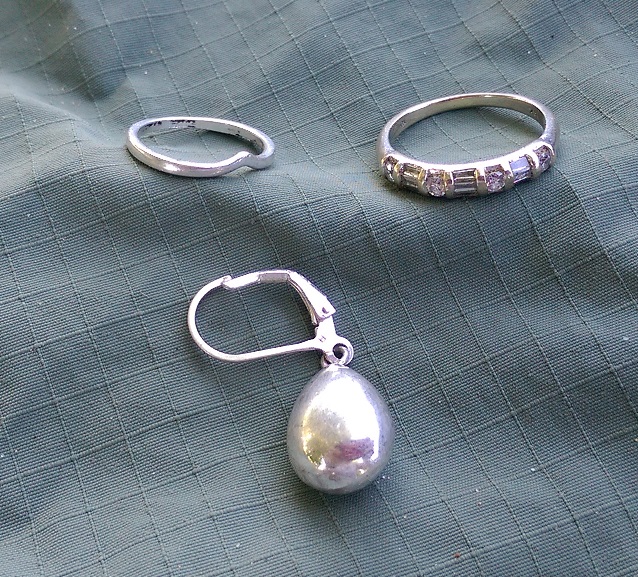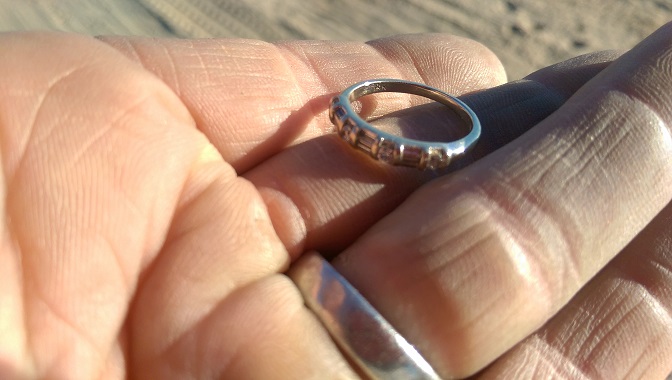 6-28-16
Lots of targets this morning, close to 10 dollars and 3 junk jewlery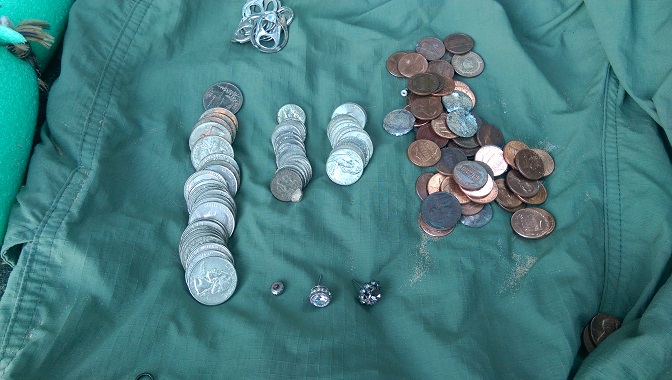 6-27-16
Snagged a couple dollars in change a crushed I-phone, a stainless steel ring and a 14K white gold wedding band.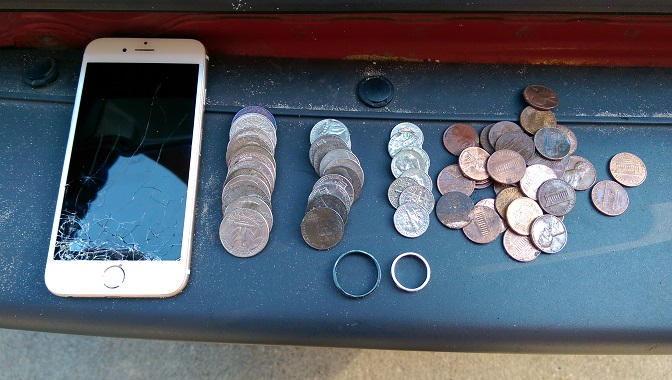 Copy of a Cartier Love ring 14K 3.8g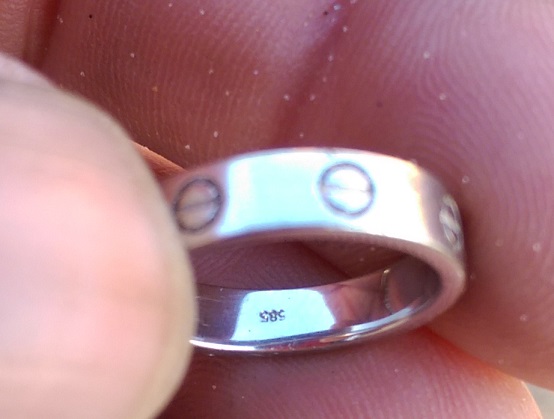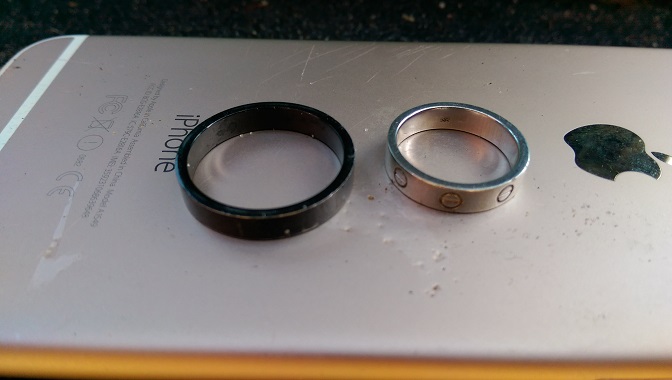 I plugged the I-phone in and there was a text from a friend of the owner,
I called the number and the friend got ahold of the owner.
PHONE RETURNED!
6-26-16
Tried 2 beaches this morning, hunted both dry sand and water for a little over 4 hours.
Ended up with about 9 dollars and a Tiffany and Co silver ring and a silver earring.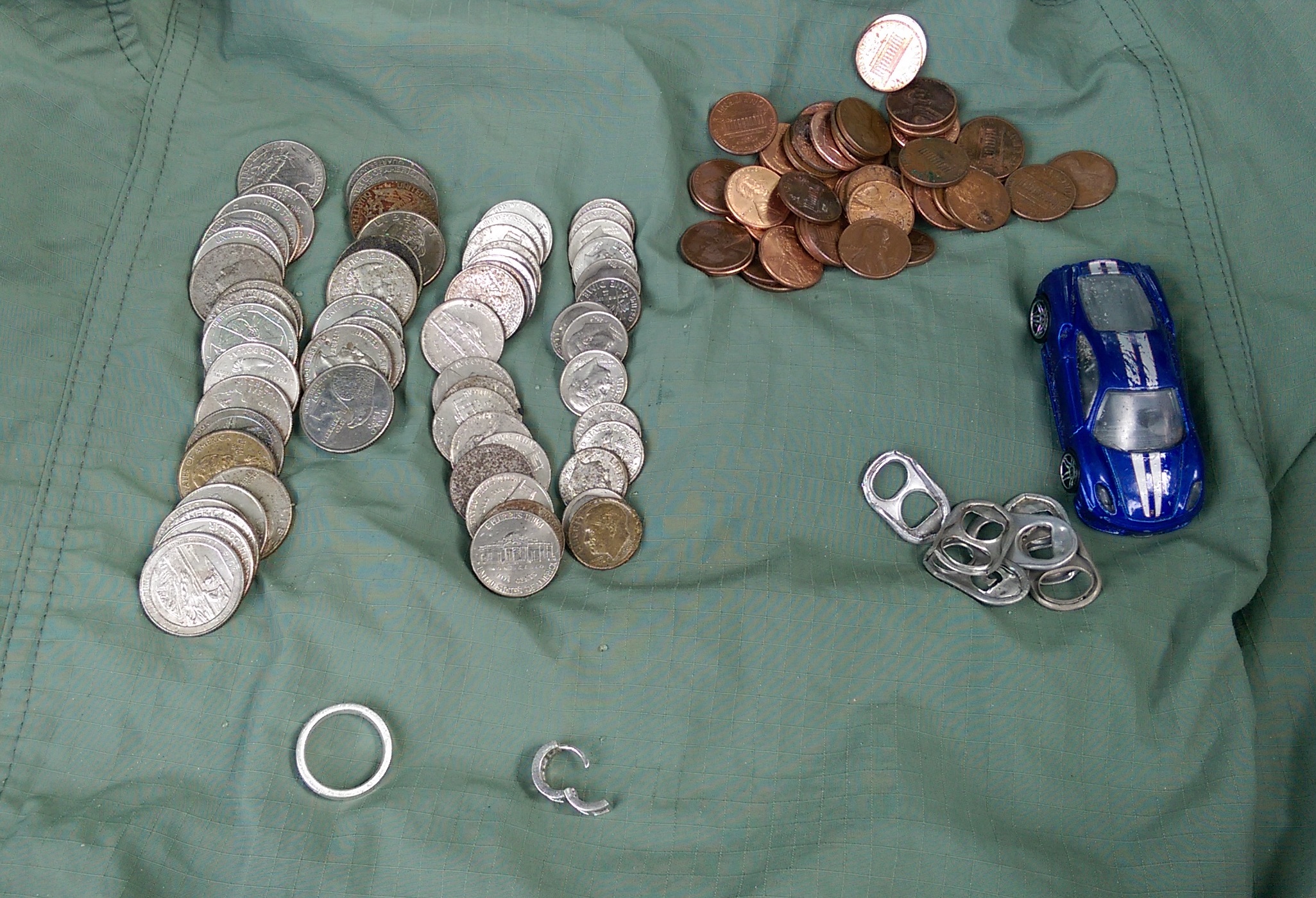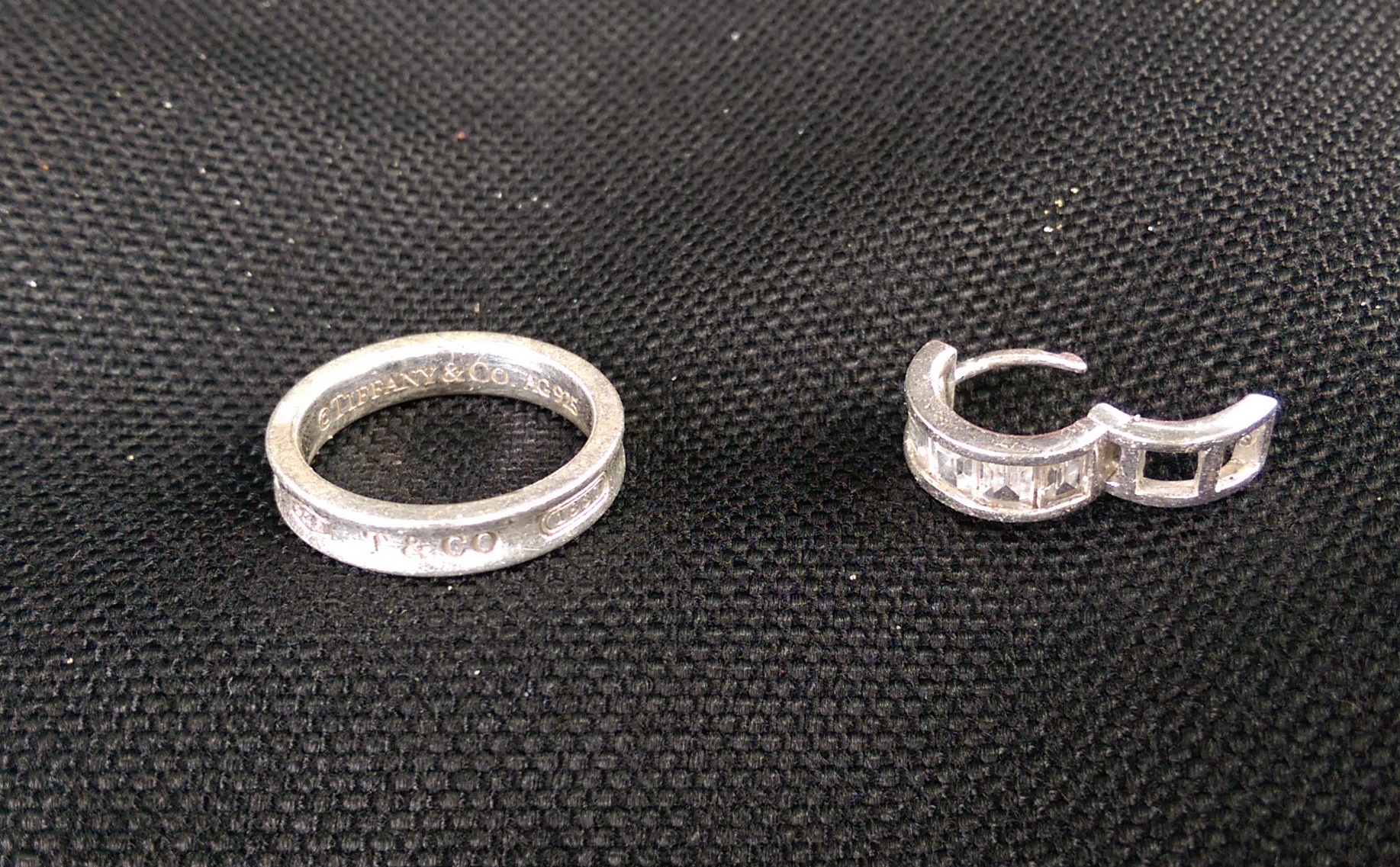 6-23-16
Out for a birthday hunt!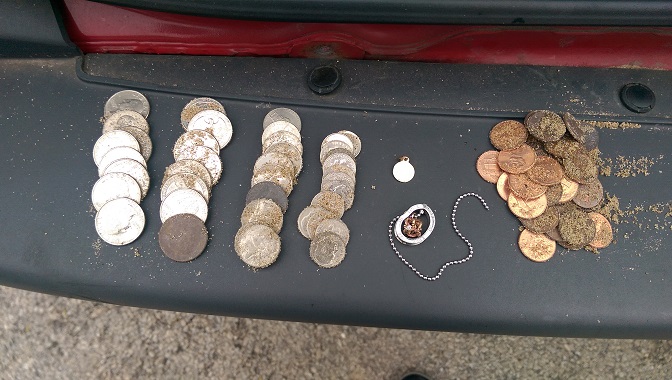 Just change and 2 pieces of Junk jewelry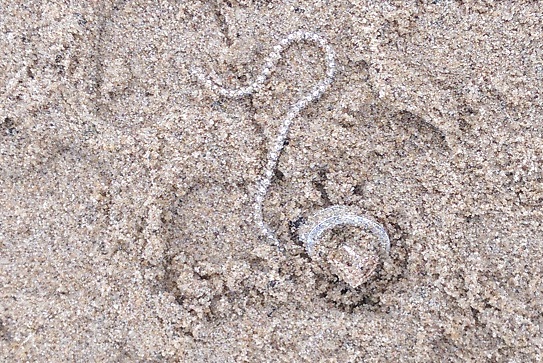 6-22-16
Quick hit of the dry sand. Couple dollars in change and 2 junk jewelry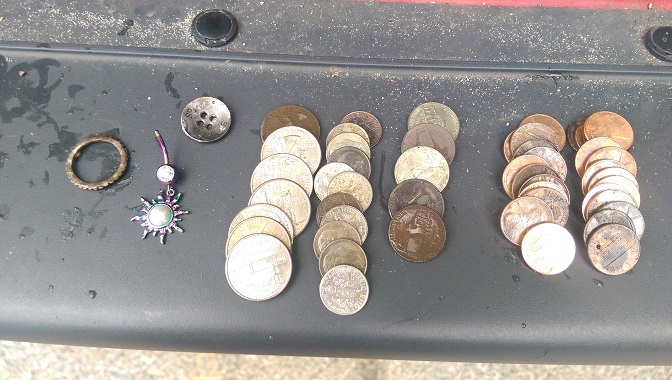 6-20-16
4 hours this morning between the water and dry sand.
10 bucks in change and 4 pieces of junk jewelry. Necklace is gold plated silver so at least one silver.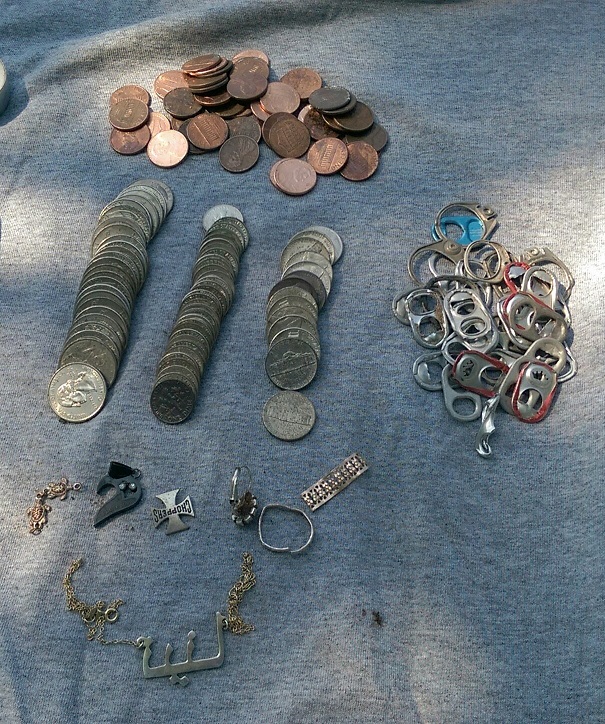 6-17-16
3 hours in the dry sand.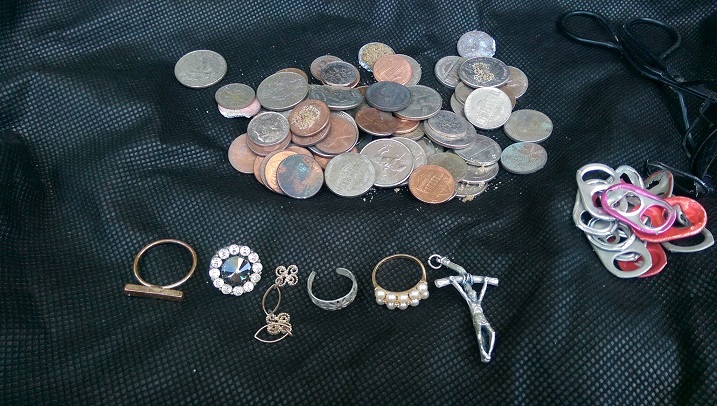 Was at the beach for 20 minutes before I popped a beautiful
14K ring with 10 pearls and 4 diamond chips 2.5g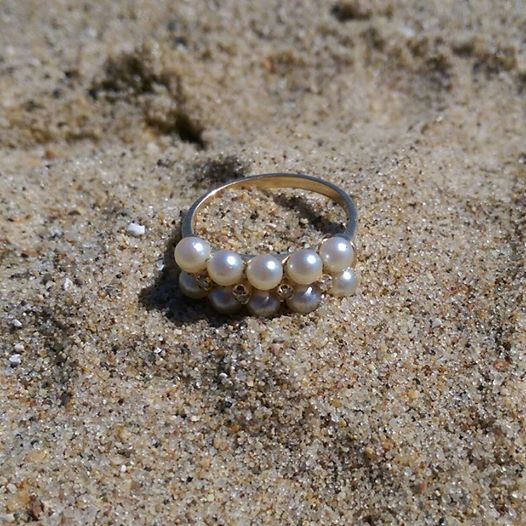 6-16-16
Hit 2 beaches this morning before the rain came. Couple dollars in change and several junk jewelry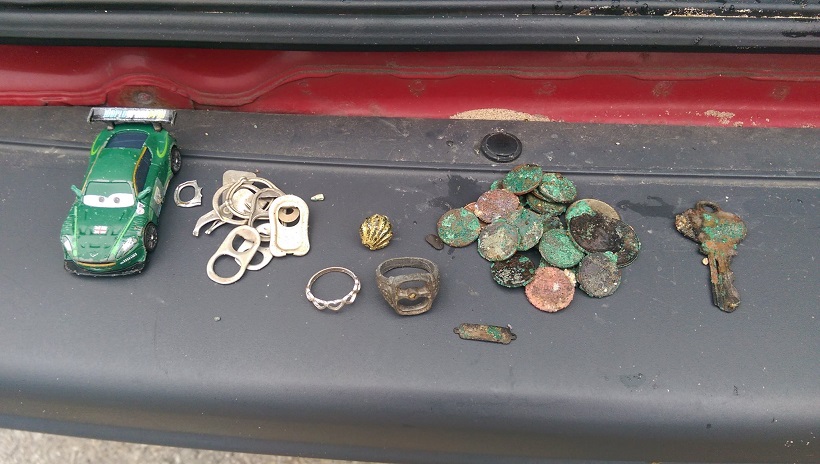 6-15-16
I went out for a couple hours and then Gretchen joined me for a beer and a burger for lunch.
We hunted the dry sand at Montrose for about an hour before the amount of junk targets and heat made us quit. Lol.
I did get a silver war nickle among the clad.
6-13-16
Got in a couple hours this morning. Lots of targets lots of garbage people are absolute slobs.
Ended up with about $5 in change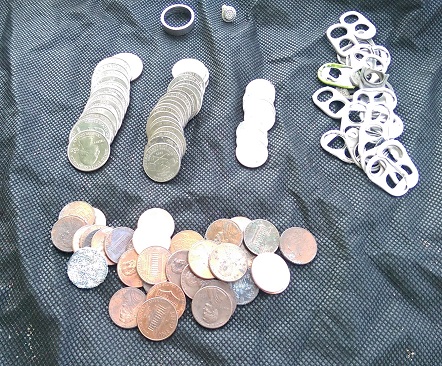 a 14 karat white gold wedding band 6.1 grams and a silver Pandora stud earring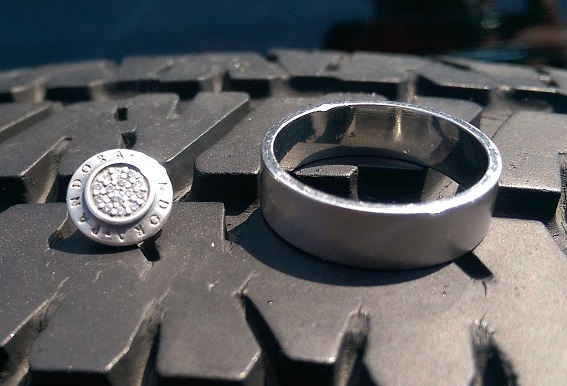 6-12-16
Had a little while before work today. About 6 dollars in change and 3 junk jewelry.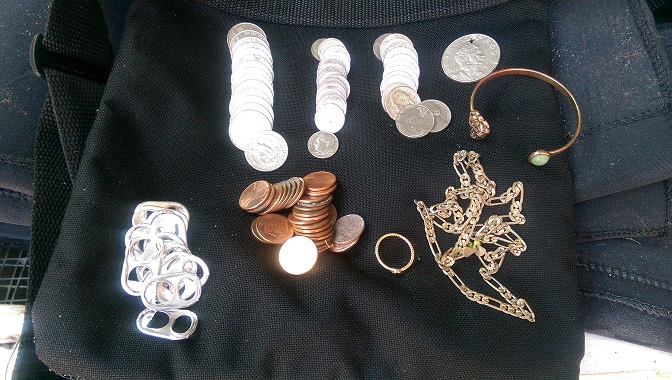 6-10-16
3 hours in the cut, another 75 crusty coins 1 silver dime and a silver bracelet.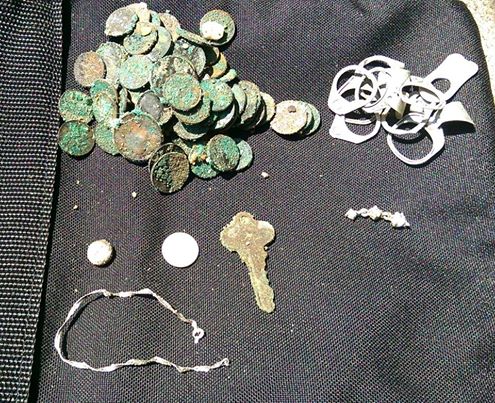 6-8-16
Hit the dry sand for about 3 hours this morning. 10 bucks in change and some junk jewelry.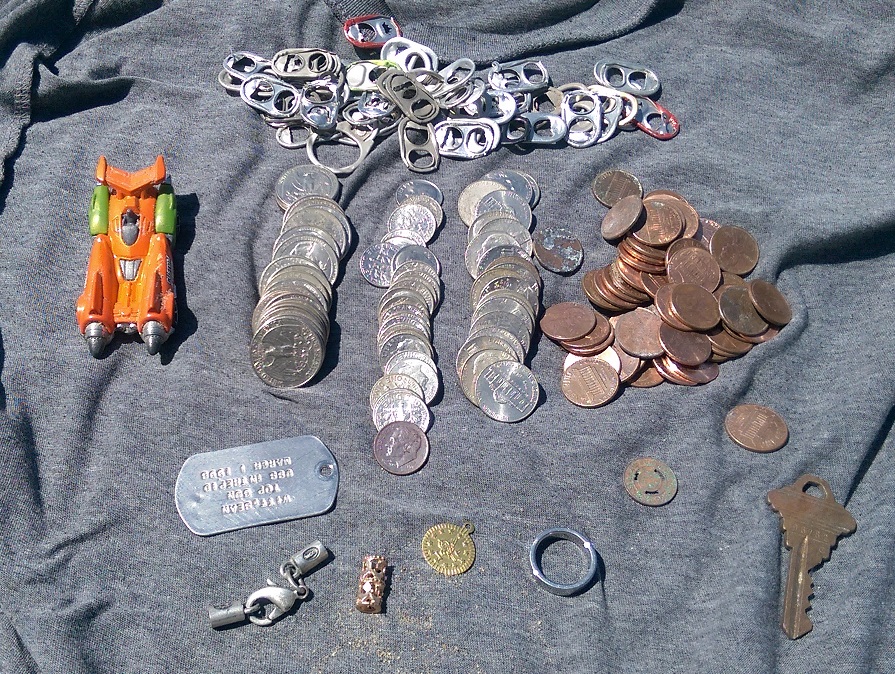 6-5-16
A little over 2 hours, 50 crusty coins, Blob top bottle stopper, junk medalion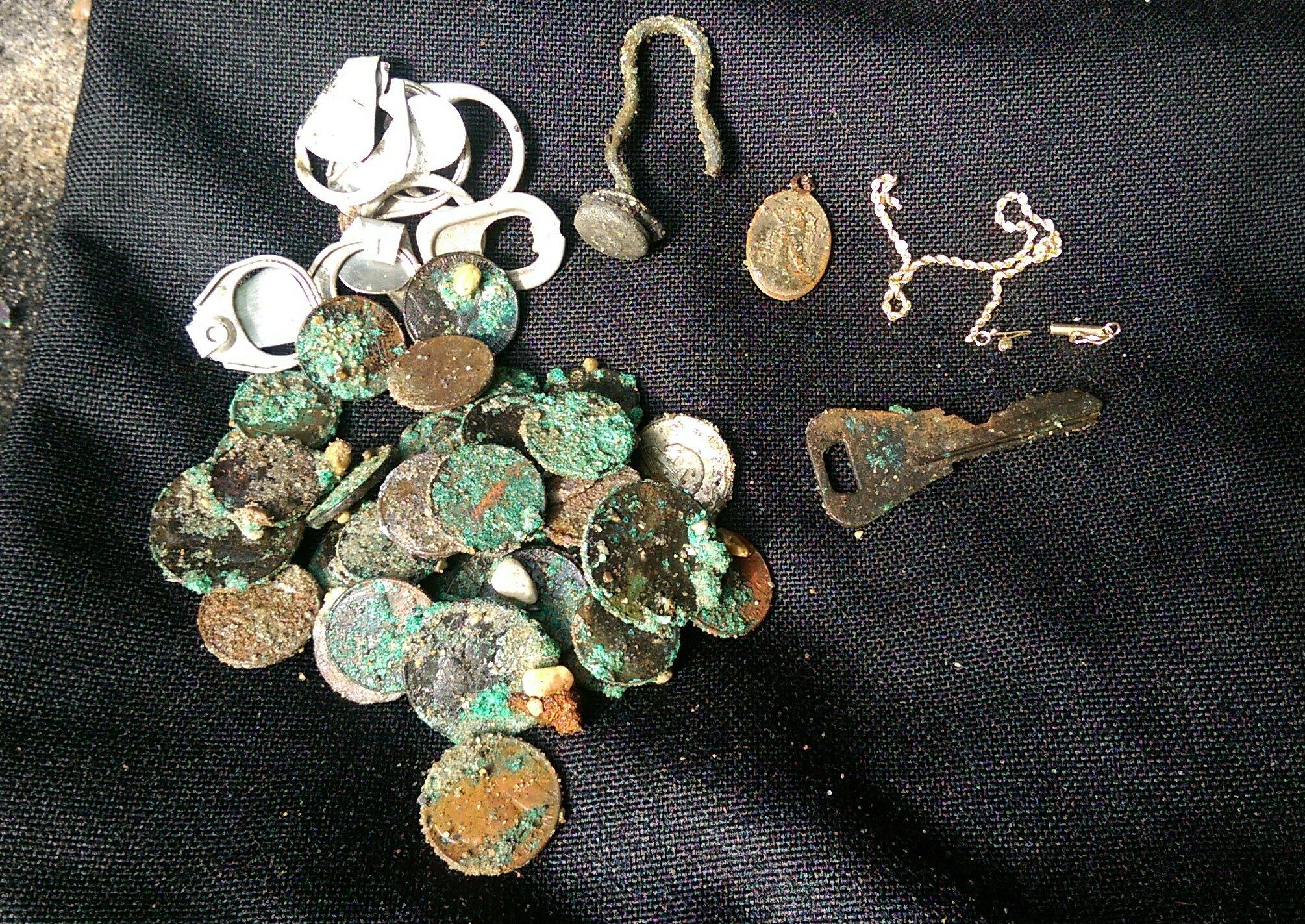 14K rope chain 1.8g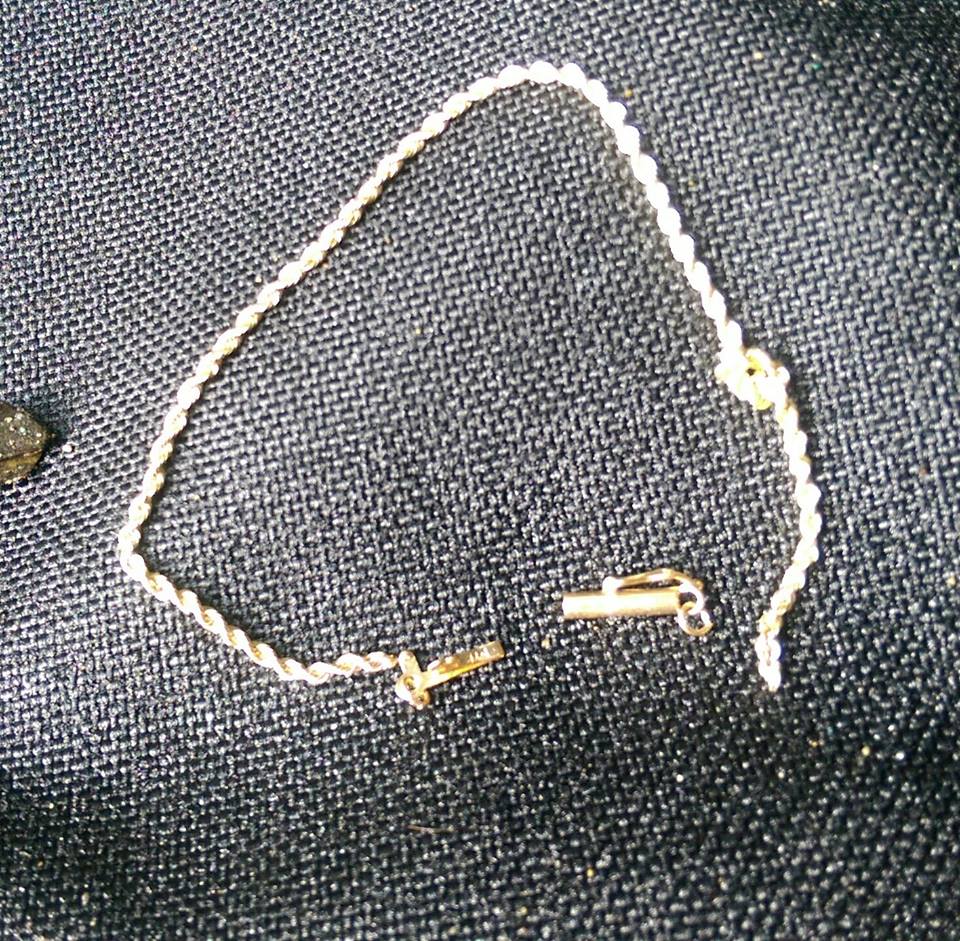 6-4-16
2 hours this morning, slim picking other that a huge bling stainless steel cross and a junk earring, think the small half of a ball is silver.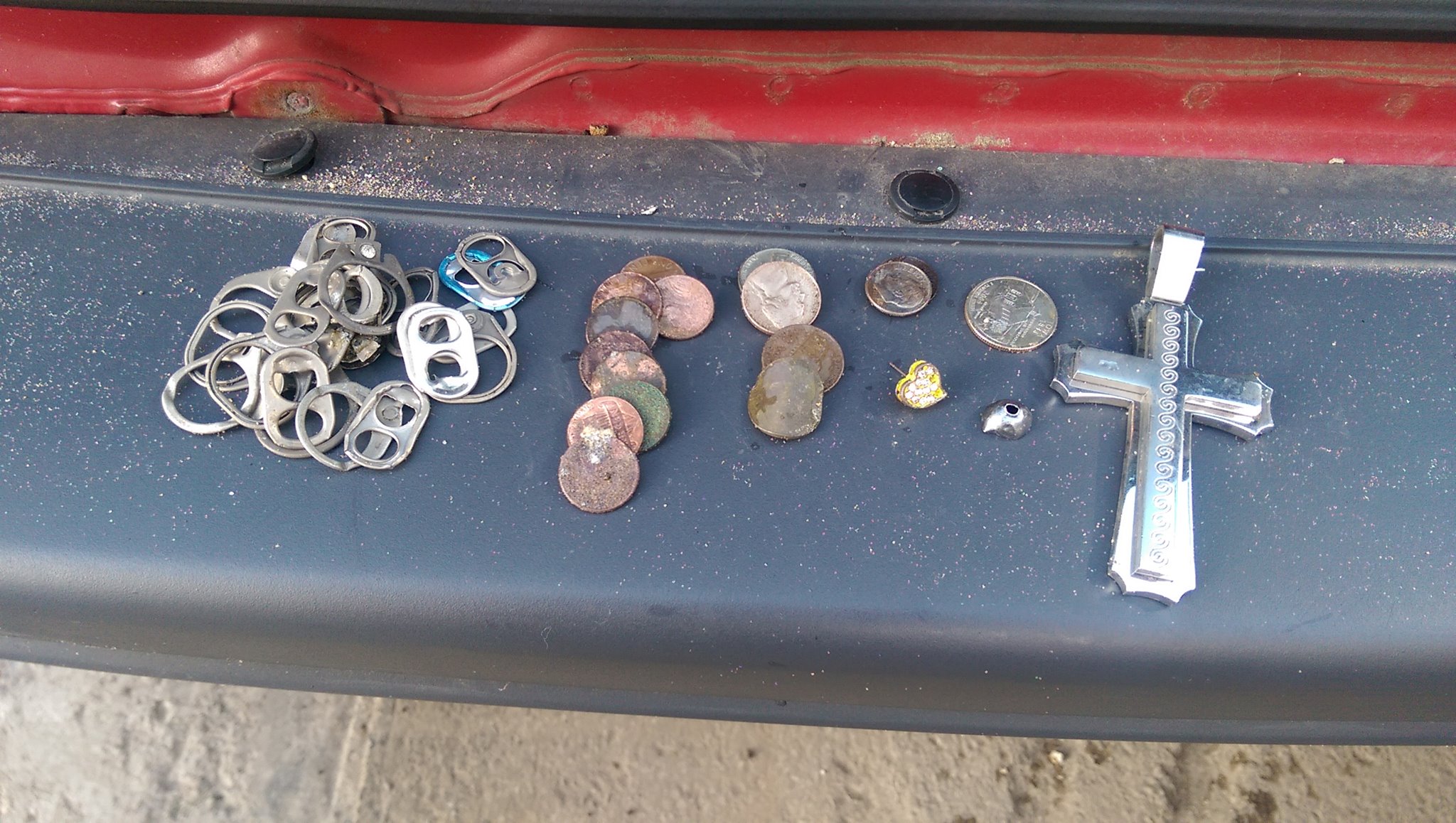 6-3-16
Quick 1 hour hunt before work. Scored a wedding band marked leber 750, Leber is a local jeweler.
Believe it is 18K white gold with some heft for a small sized band originally thought it was platinum
but not sure if they make 750 Plat. Will add the weight tomorrow when I get home.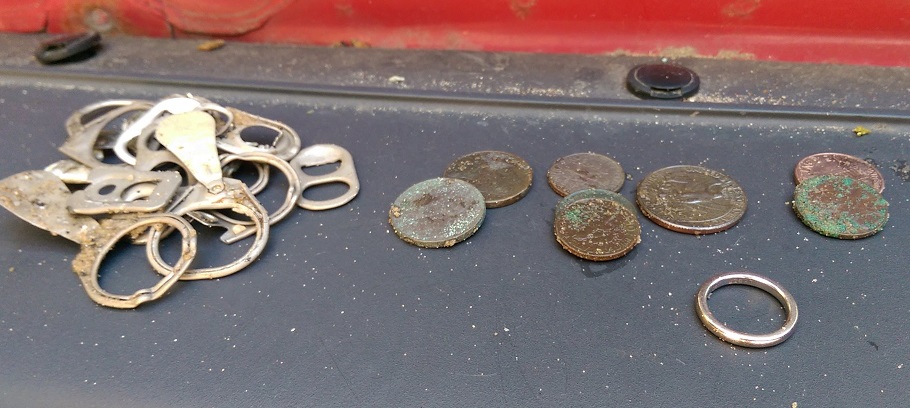 18K White gold ring, Marked Leber 750 3.5g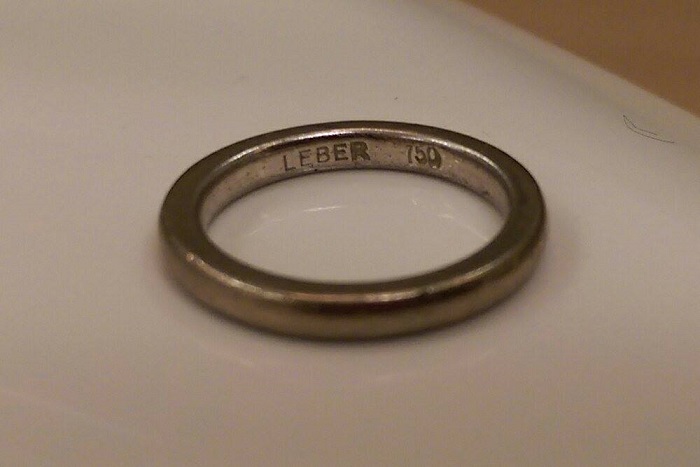 6-2-16
Looks like I'm done with my most recent favorite Beach until we get a little more movement.
Hunted for about 3 hours. Got about 50 coins 1964 Roosevelt dime and a small silver ring.
Coolest find is an Old Chicago city police button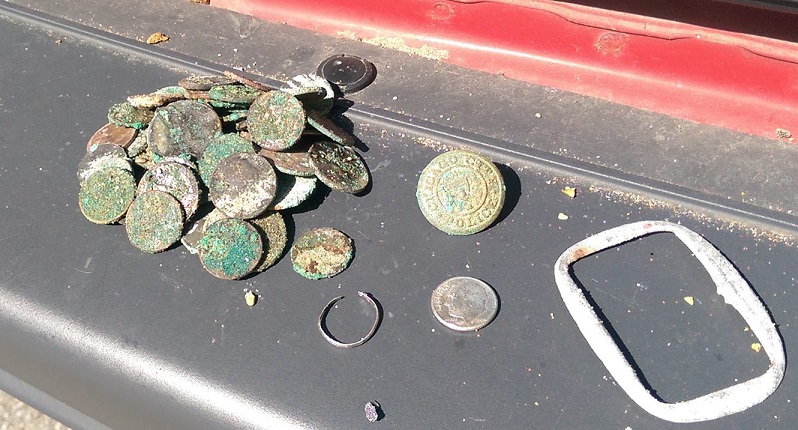 6-1-16
Braved the rain this morning at the same beach. 4 hours and ended up with 69 coins
a 1956 Roosevelt dime and a 10k emerald heart ring.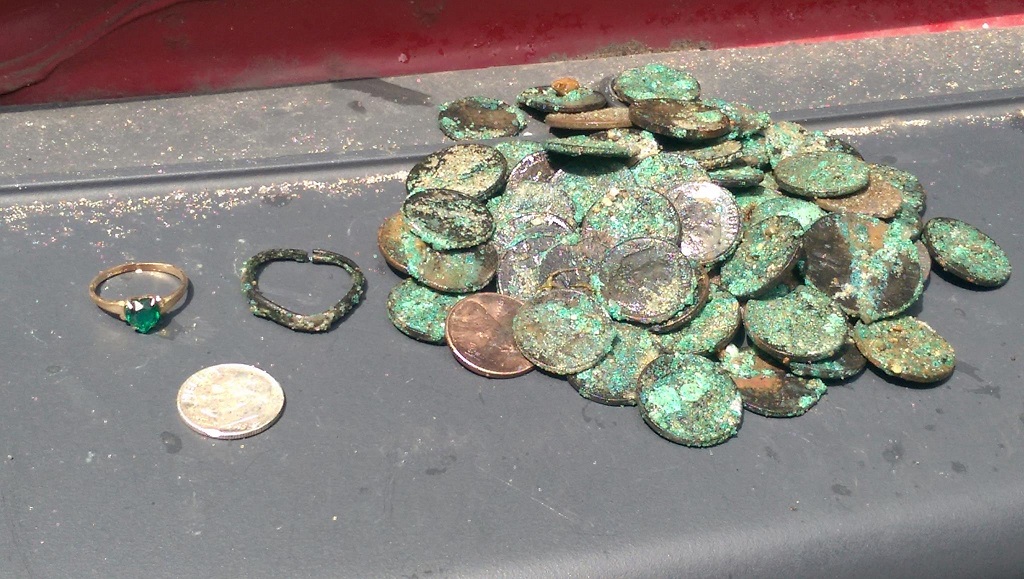 10K Green stone heart ring 1.0g and 1956 rosie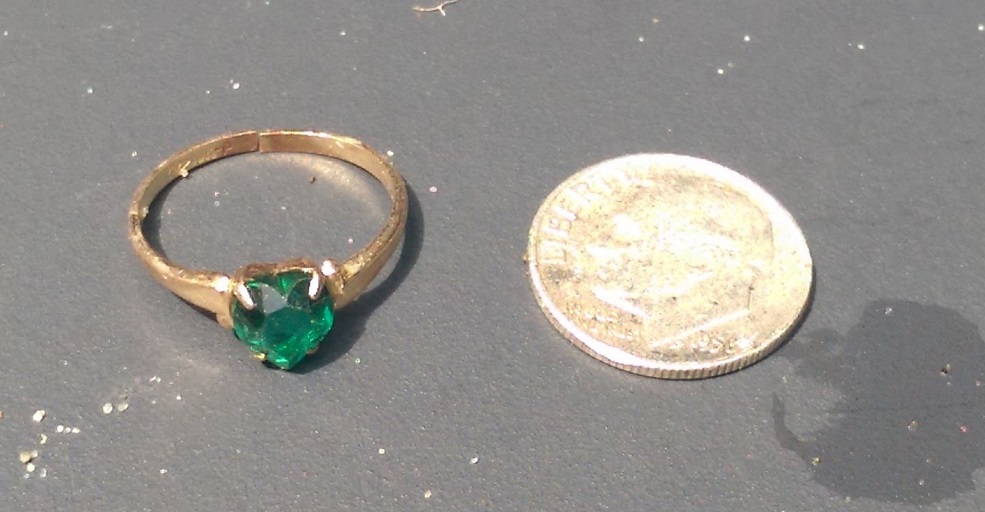 5-30-16
Well the streak is over had gold 5 hunts in a row.
3 hours this morning got me about 50 coins and a silver hoop earring.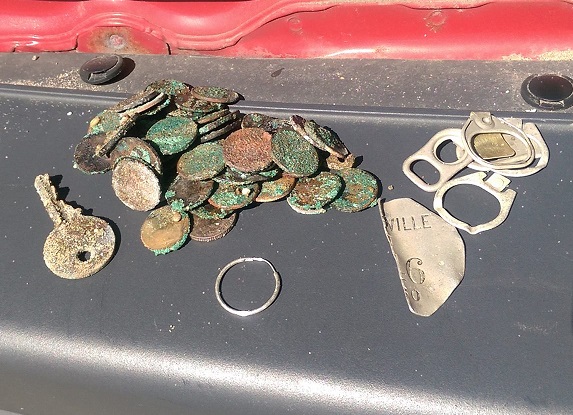 5-29-16
Hit my new favorite beach for 4 more hours. Another 70 coins including a 1959 Rosie, small wire silver ring
and a beautiful class ring from the 70's. Must have been dropped the year he got it because it is in beautiful shape.
Have already done a quick search for the owner with no luck. Will continue to search...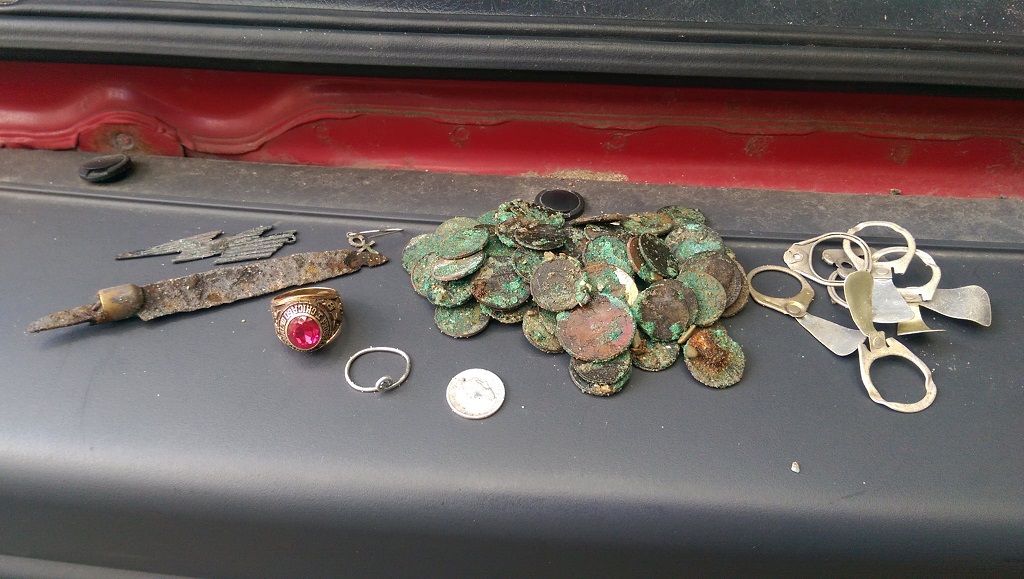 10K yellow gold 1977 High School Ring 15.2 g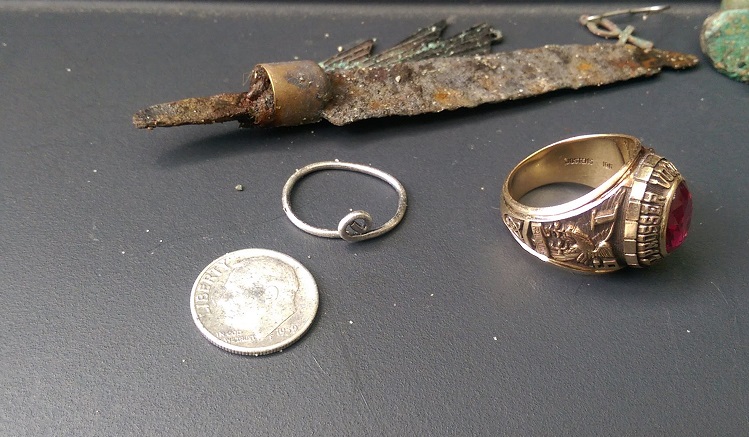 5-27-16
Lots of fun went back to the same Beach again.
Ended up with another 70 coins, two silver dimes, a small silver ID bracelet, piece of a silver chain and a 14k gold ring with diamonds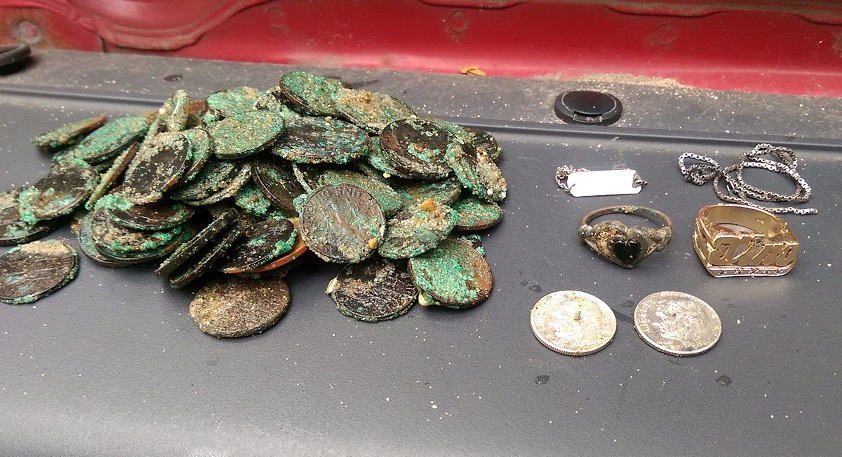 14k gold Jino ringwith diamonds, 6.8 grams
5-26-16
Back to the same beach as Tuesday for 4 hours today. About 70 crusty coins, lots of iron.
A 14K gold cross, 2.8 grams and a silver toe ring.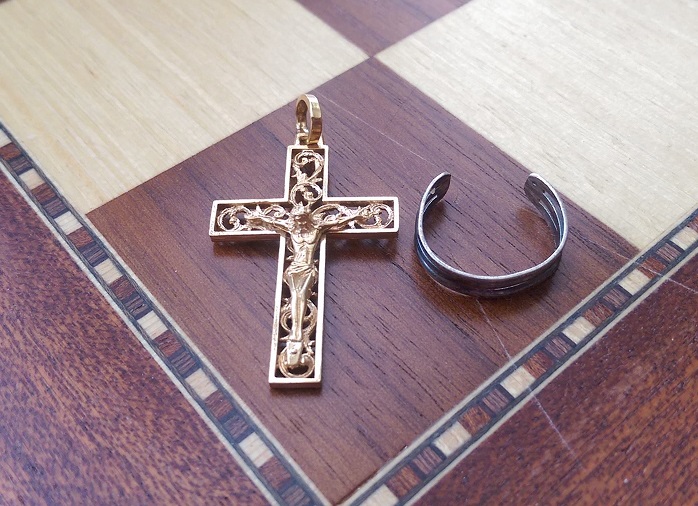 5-24-16
Hit the beach for about 3 hours today. Lots of rocks and coins all over. 10K gold ring missing the stone, 1964 Roosevelt dime.
Loads of nickles, will be going back on Thursday for more goodies.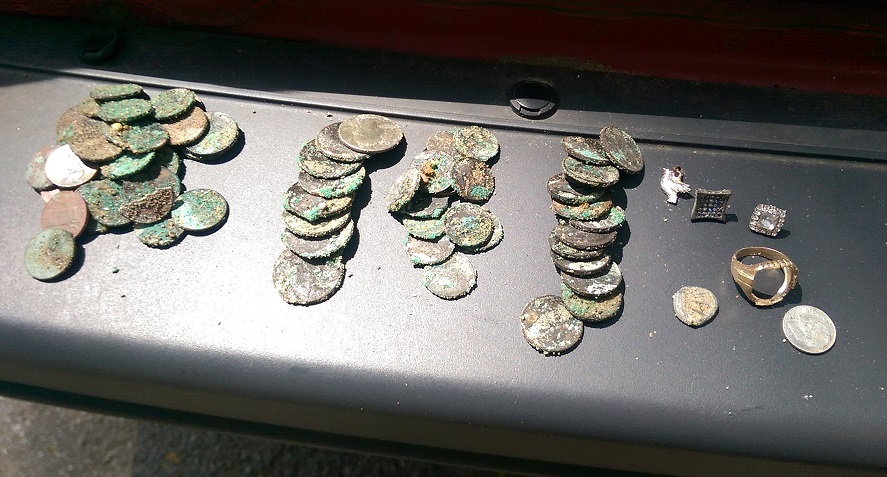 10K ring missing stone, 5.0g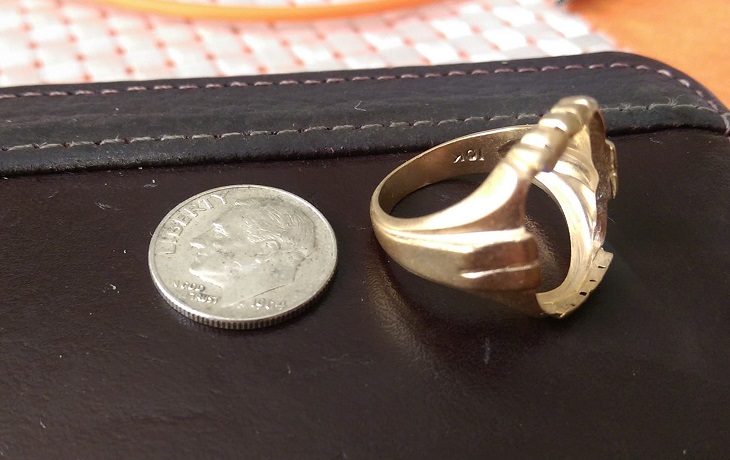 5-21-16
Decided at the beach for a couple hours this afternoon and got out in the water about chest deep
nice cut with lots of rocks pulled a 14K cocktail ring with 9 diamonds.
Had to come out for a short break and pay the meter heading back in now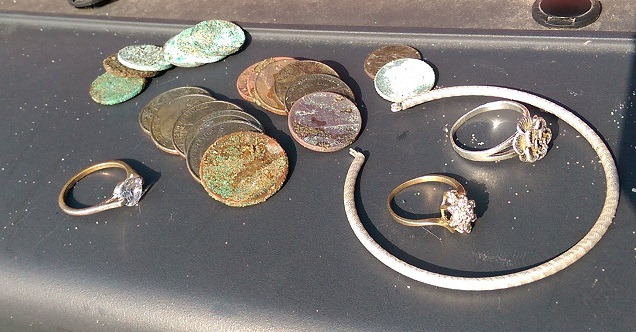 14K Cocktail ring with 9 Diamonds 1.9g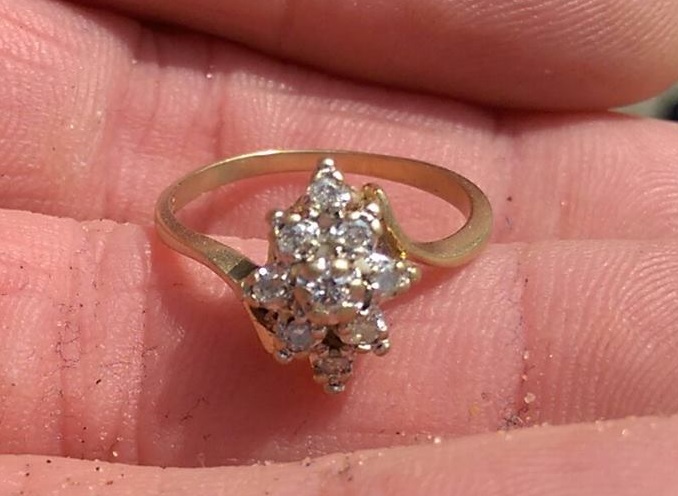 4-27-16
The waves are a little too rough to get into the water today. Work the wet slope on one Beach maybe a dollar fifty in coins
1- 14 karat gold earring 0.8 grams. May drive around see if I can find another wet slope to work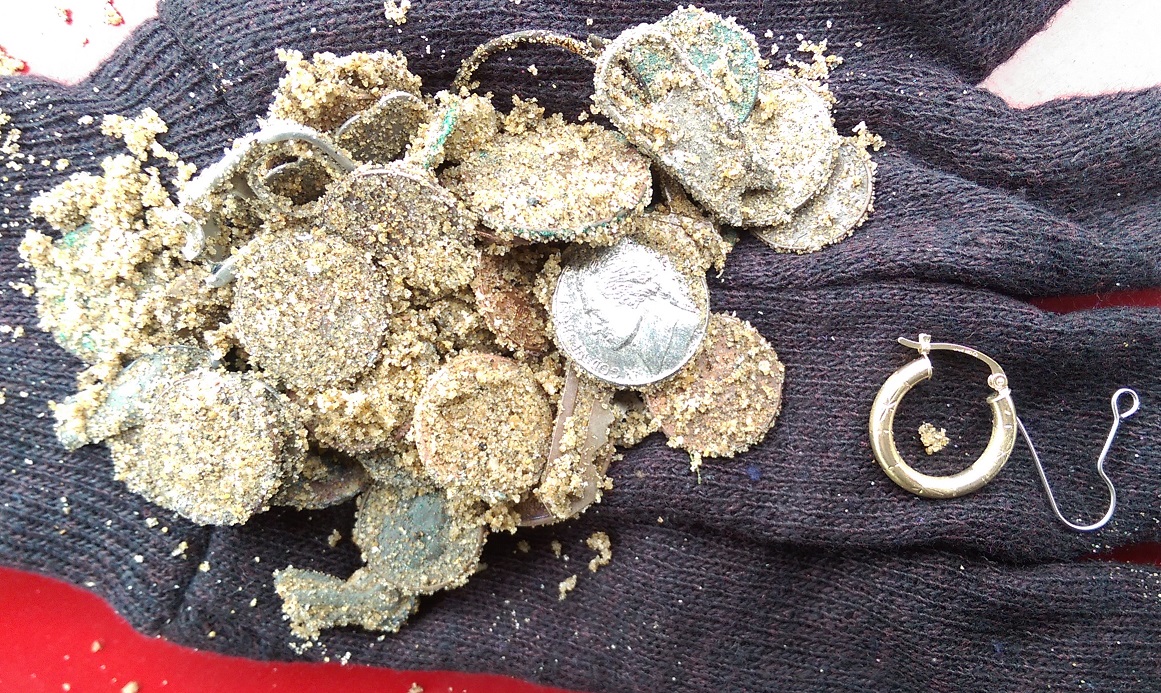 14K earring 0.5g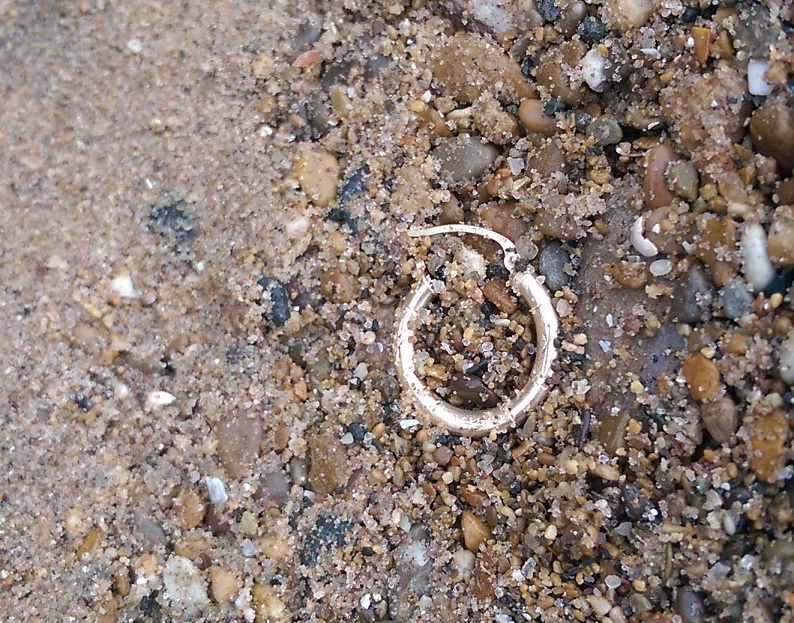 4-14-16
Tried another spot with some tremendous sand movement.
3 rings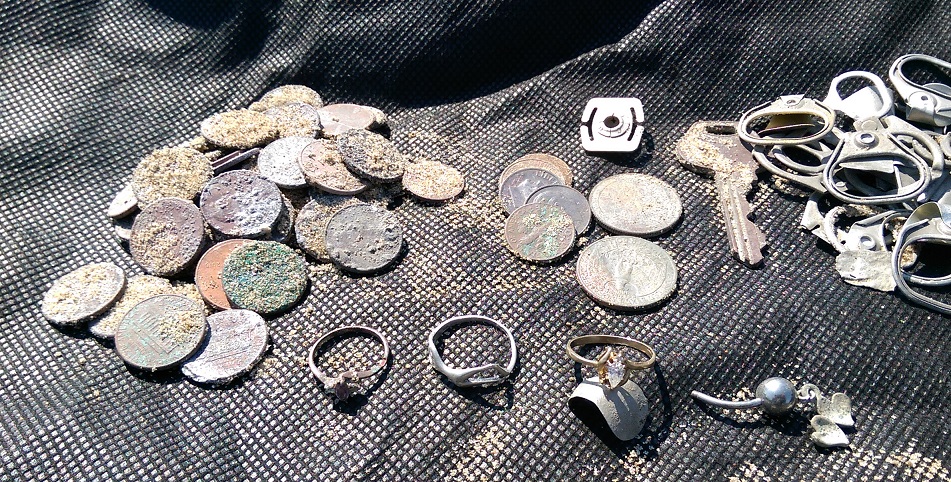 14K gold ring with CZ 1.3 grams, silver dancer ring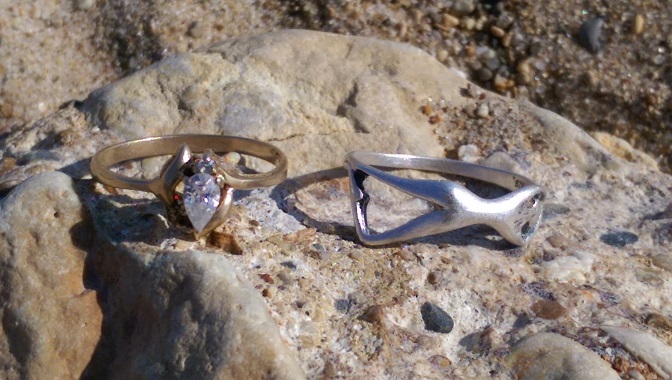 4-12-16
Hit the same beack again. one more gold!
several wheat pennies, and a good for 5cents in trade token on right
10K childs ring 0.8 grams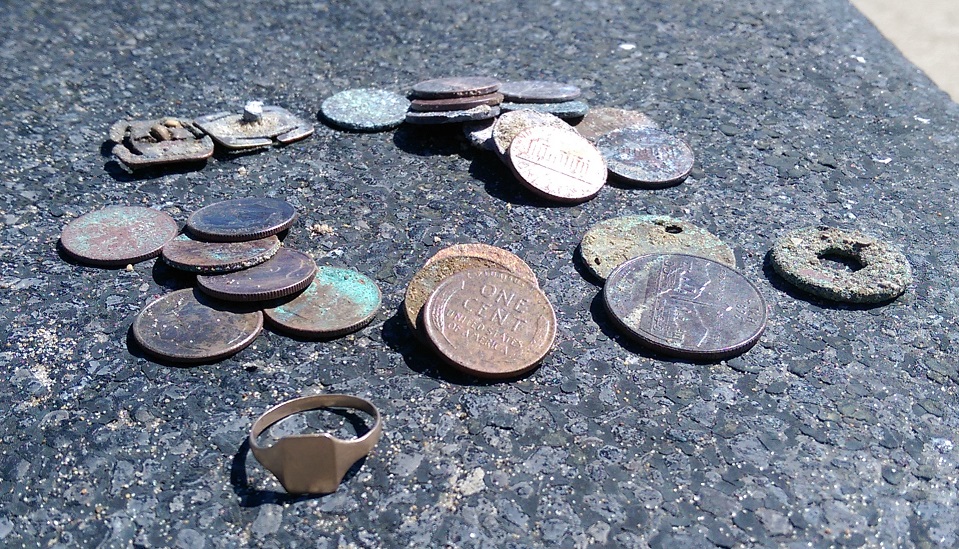 4-11-16
Hit a nice cut at the beach this morning, 6 rings!
silver ring with onyx, 14k initial ring 1.8 grams

Key ring with a gold plated ring in with the keys
A first for me!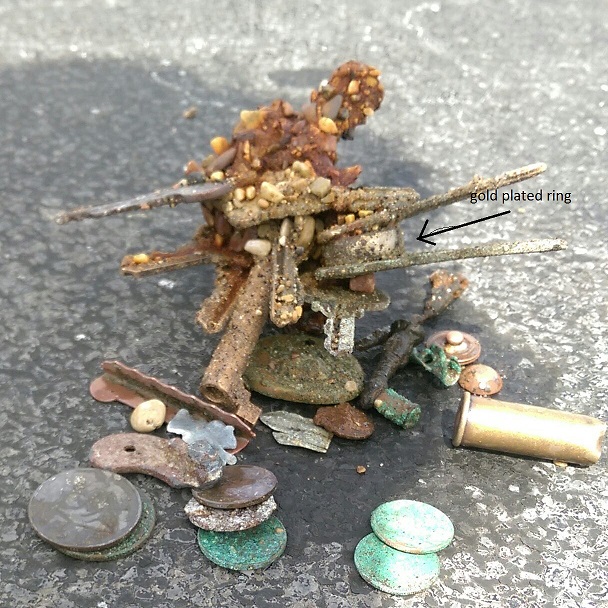 Cool key that was on ring, Perhaps a jail cell key?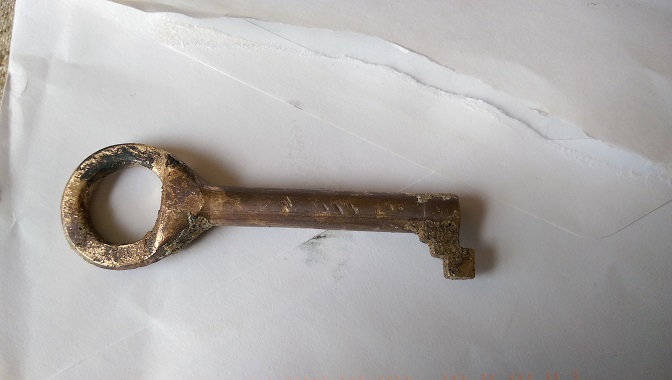 3-28-16
Gretchen and I hit the foreshore for a couple hours before heading to the Museum of London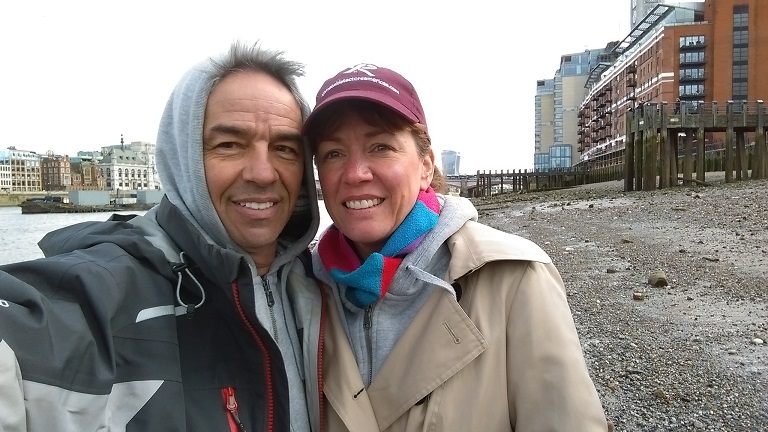 Pipe bowls and stems everywhere!
Cigarette butts of the 16th,17th century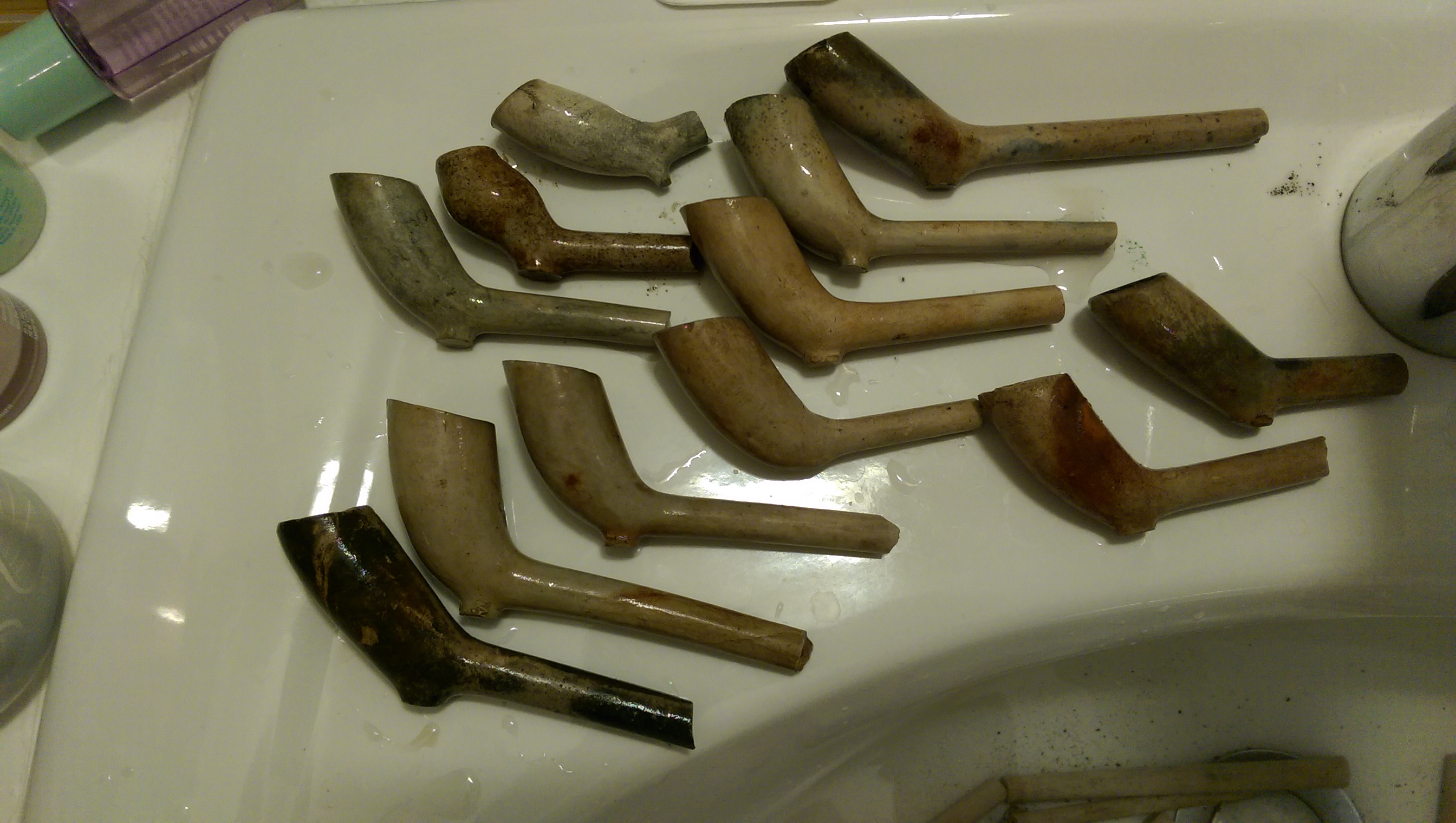 1743 George II penny in decent shape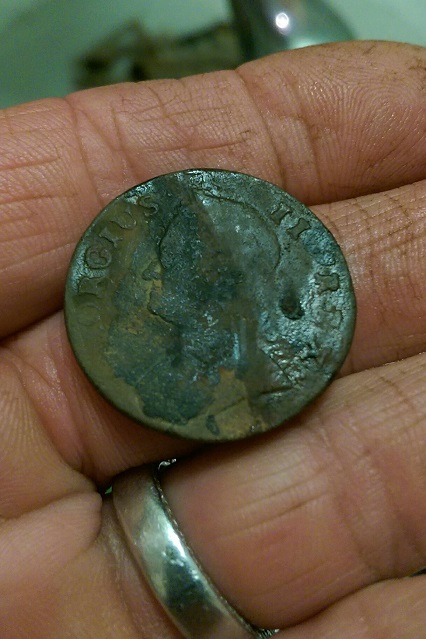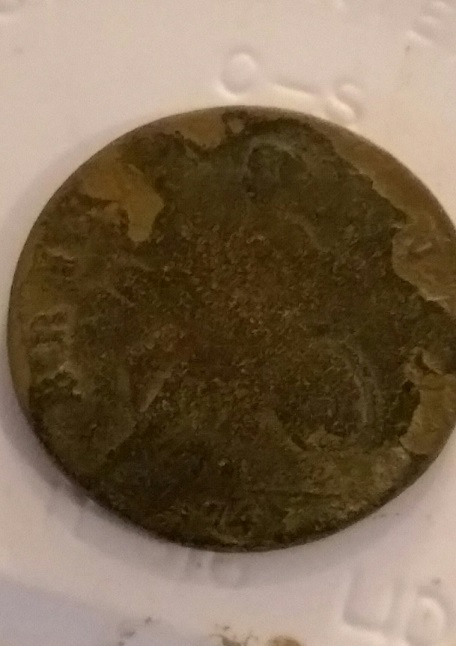 Decorative cufflink 18th or 19th century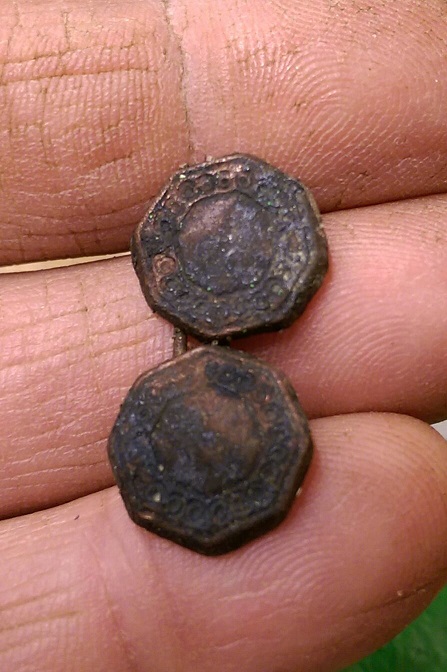 Axe head not sure of age, just lying there on top. LOL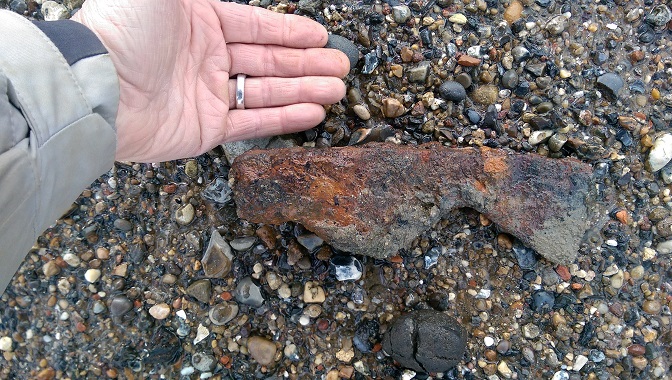 3-25-16
3rd week favorite finds
Brent- Saxon silver penny Half_______Ron- Georgian gold watch winder
Brad- Celtic 1/4 stater _______Gretchen- George III shilling bank token
Mike- Elizabeth hammered silver 6 pence_________ Rob- Charles 1st 2 pence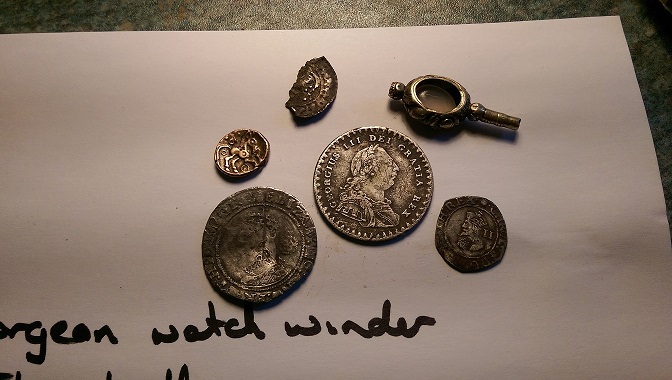 3-22-16
Team photo final week of hunting
Chicago Gretchen, Washington Brent, Aussie Brad, Washington Mike, Chicago Ron, New Hampshire Rob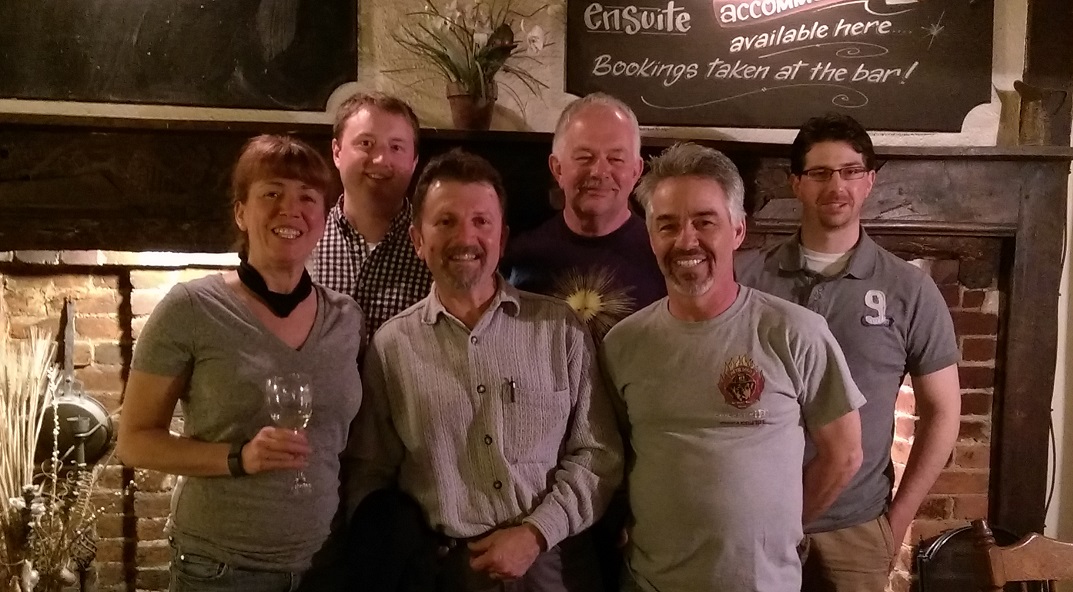 3-21-16
Georgian gold watch winder with stone inay 3.0g
3-16-16
Another good day!
Top: Possible Saxon bronze ring, trade or coin weight.
2nd: Charles 1st 2 pence, Edward long cross penny, Charles 1st 1634 rose farthing, scrap silver.
3rd: William 3rd 6 pence, 1945 silver 6 pence, another rose farthing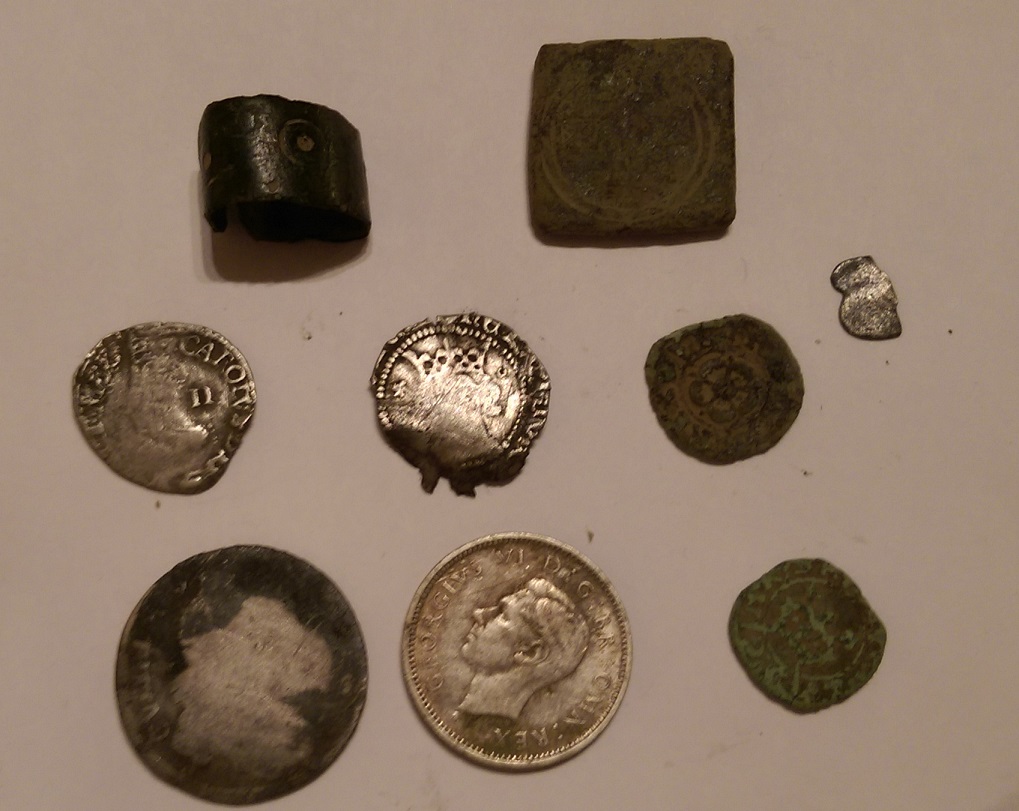 3-15-16
Great day on the freshly plowed carrot patch.
Top row, 1603- 4 James 1st Halfcrown coin weight, hammered copper Jetton and a pin with cross/red background motif.
6 hammered silver coins for me.
Lizzie 2 pence, Edward penny and Edward hammered silver faithing, bottom row 3 beat up Edward.pennies.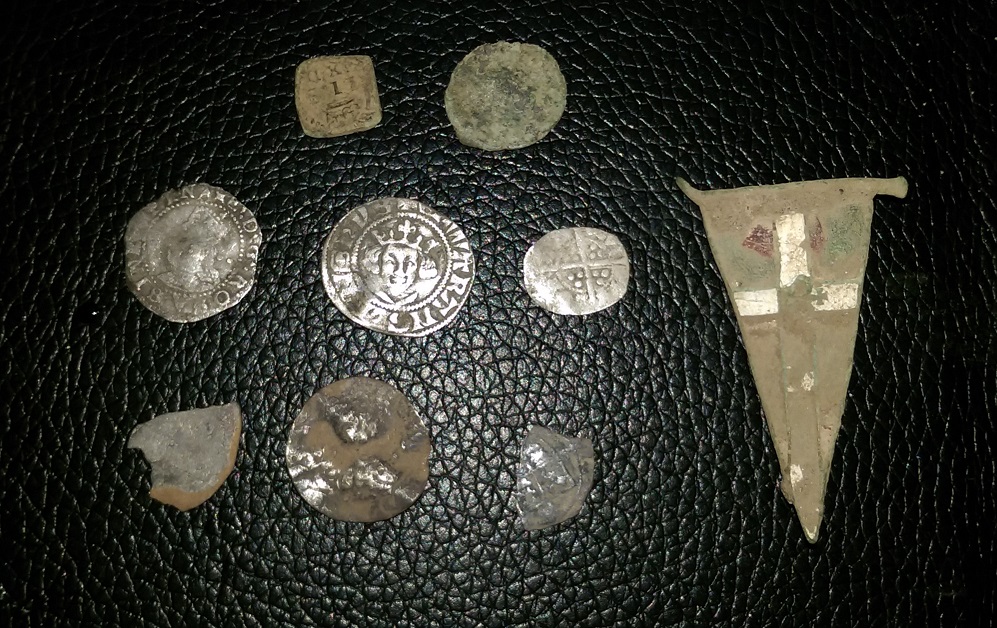 3-12-16
We discovered a hoard of Roman silver and bronze coins on one of our new fields.
10 + Roman Silvers and 25 + Roman Bronzes
my 2 coins
Roman bronze on left and Roman Silver on right
Roman silver has Pegasus on reverse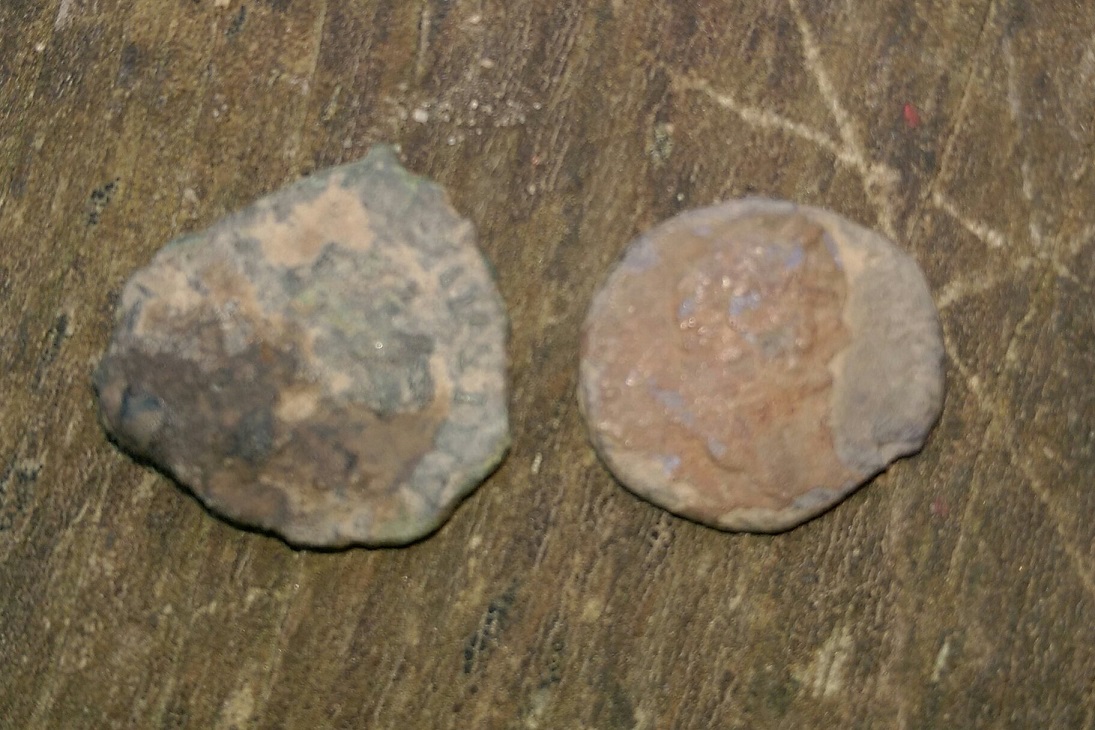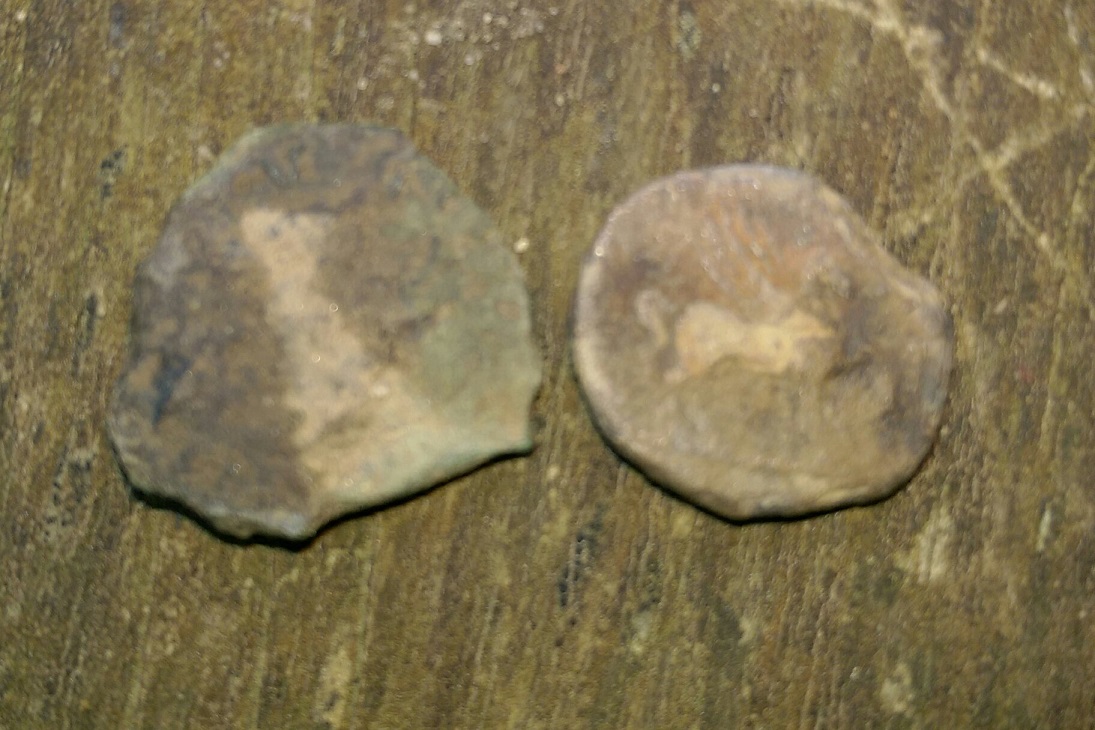 3-9-16
Great Day!
Slick William III silver 6 pence, Midieval clothing fastenter, livery button, 1500's Tudor Button
1660's hammered copper trade token, 1800 lead seal, scrap silver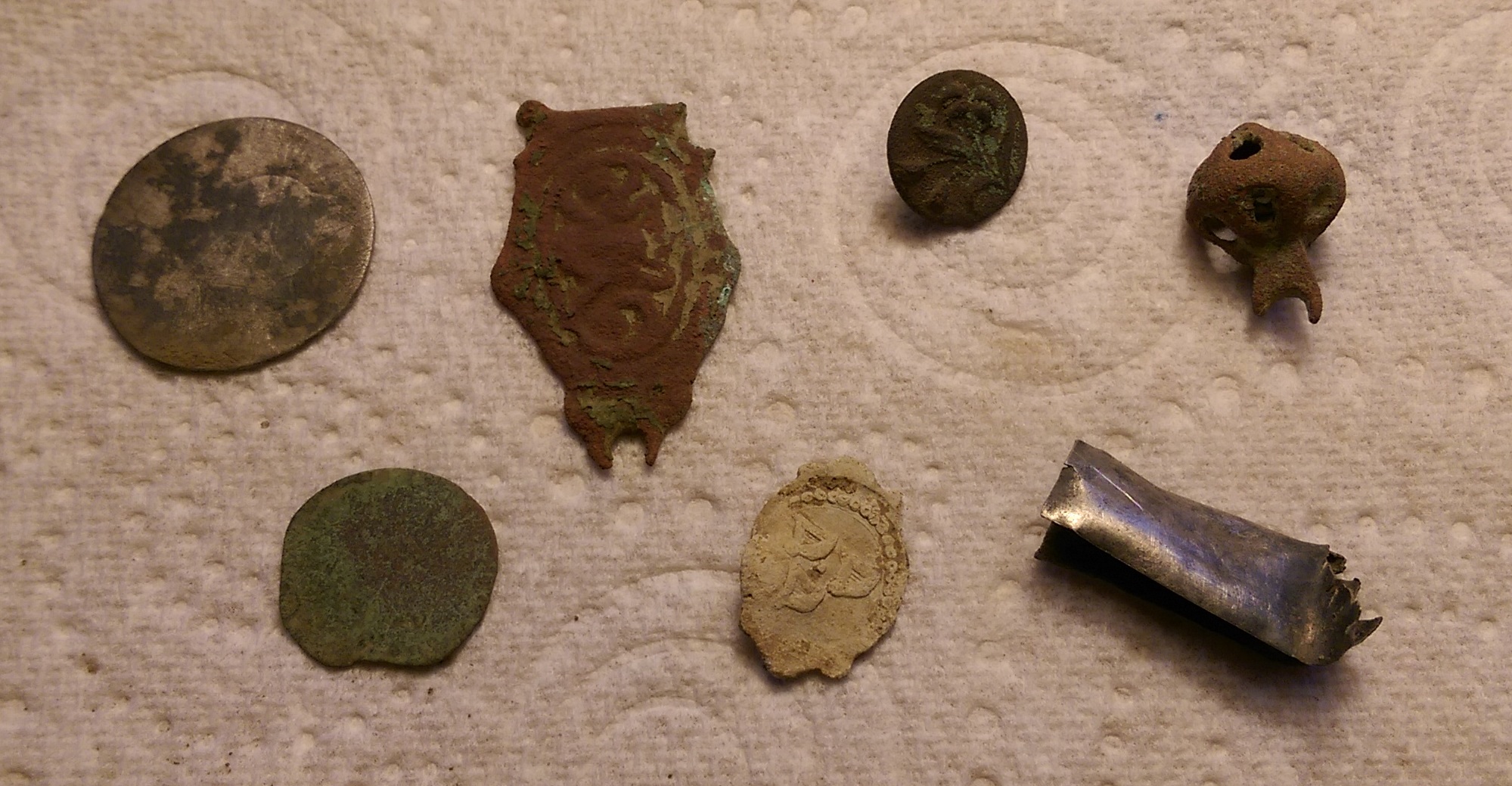 3-7-16
1500's Elizabeth hammered silver penny and an 1836 Victoria silver 4 pence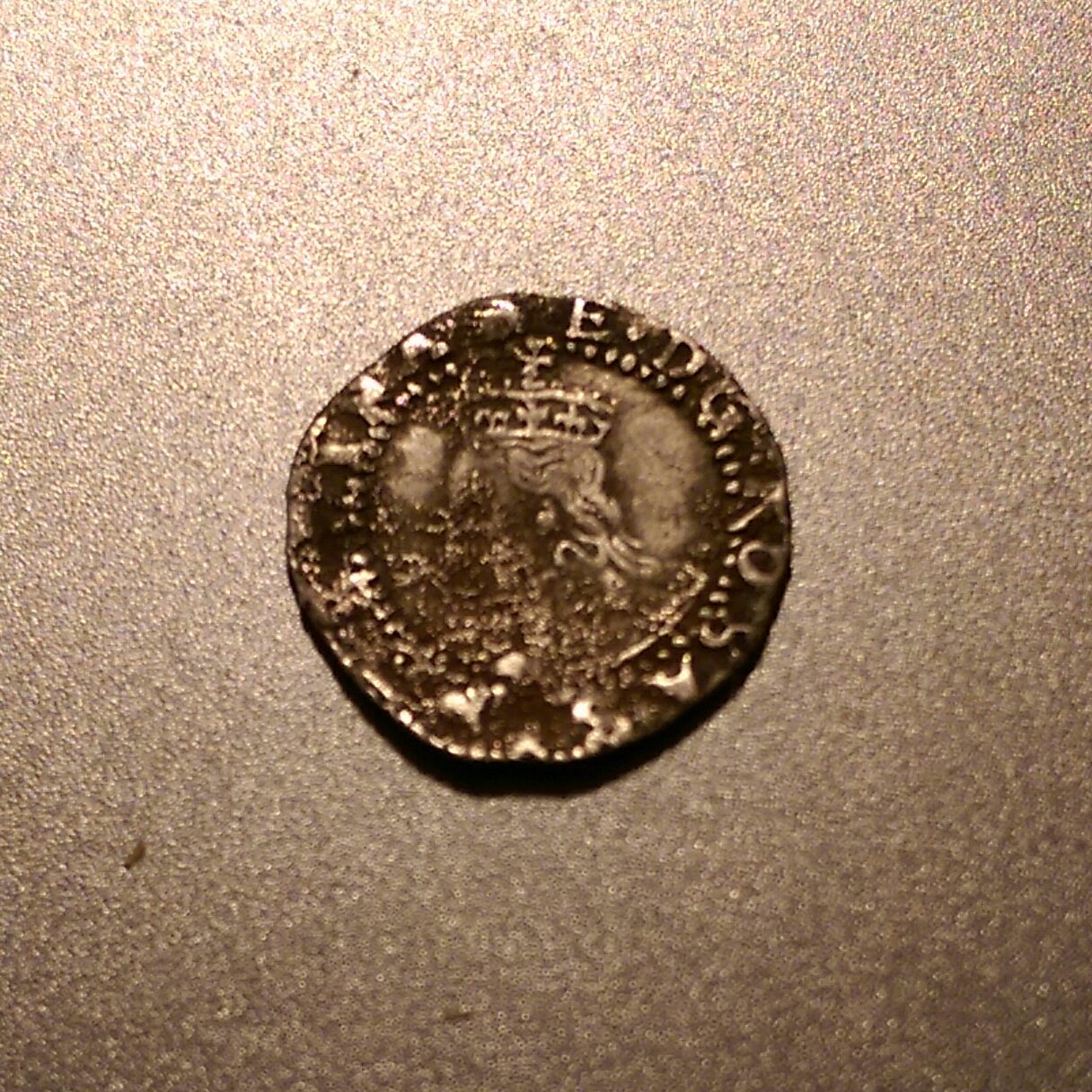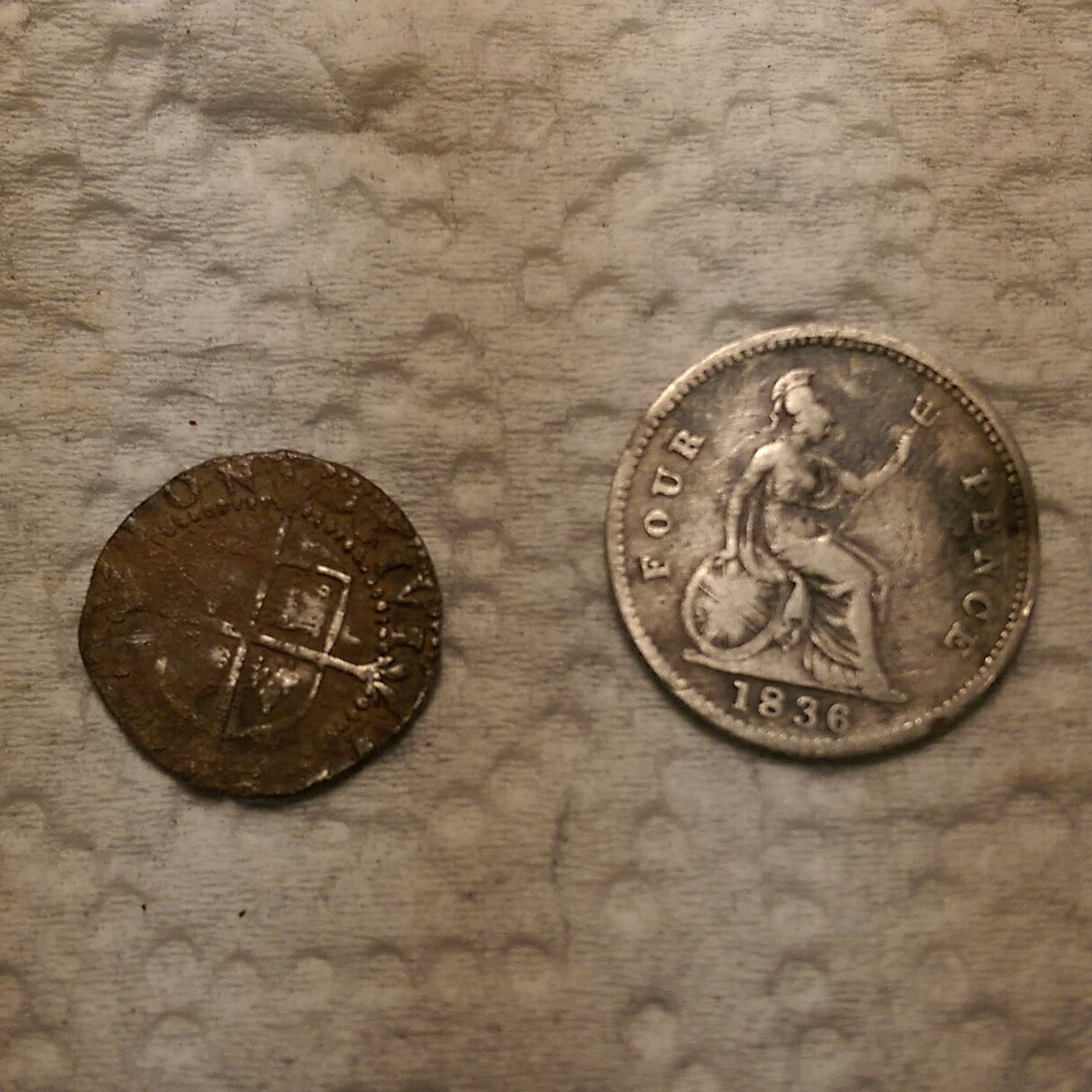 3-6-16
First day of hunting for the Spring 2016 UK hunt
14 hunters for 2 weeks of serious hunting
Left to Right
Korea Jeff, Bavarian Terry, Illinois Andrew,Seattle Casey, Missouri Brandon, Illinois Mike, Florida Paul
Georgia Buddy, Illinois Tim, Germany Nick, Tennasee Wendell, California George, Illinois John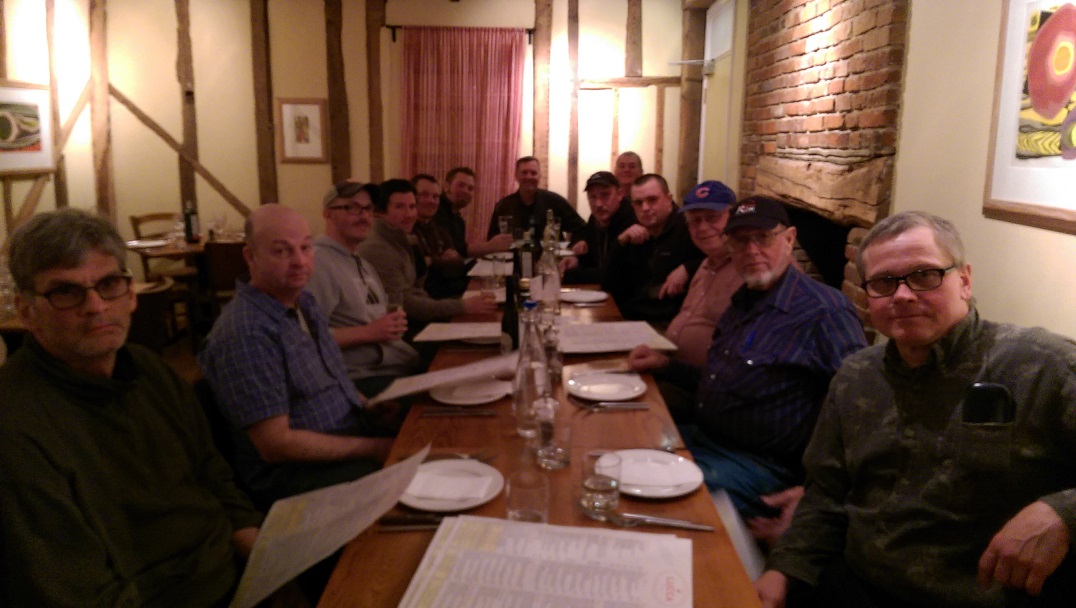 My first day
4th century Constantine Roman bronze coin - two soldiers standing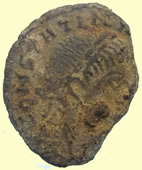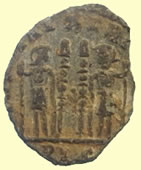 3-5-16
Colchester Castle Museum Event video
The Colchester Museum held a special event for the club that I hunt with in the UK and local detectorists,
to show their appreciation for our donations and 12 years of helping to record every find into the PAS Database.
3-1-16
Video finally done!
Great hunt, the first week, it was insane the amount of gold we found. Had to remix due to music in the background ( copyright issues)
and made some changes to picture layout. Enjoy!
February 21st
Ventured down to the beach for a couple minutes this morning. temps in the 40's with some wind from the north
Waves were a little too high to get in the water but worked the shore only a dozen coins no jewlery.
England is quickly approaching
There are 2 team of hunters in England right now
Monday through Wednesday they dug 12 gold coins on 2 fields.
10 Celtic gold full staters and 2 milled gold George III coins
February 9th
I have started reediting all the video's that I made private last year after
the guy I use to hunt with decided he did not want to associate with me or be seen in any of my videos anymore.
He told me to remove any video with him or his finds.
Please enjoy these remixed versions !
Remix- Silver coins everywhere! Beach cut Bonanza 3, The 100 year old beach. #40
Remix- Another 22 gold from the Giving Beach! #32 Beach Cut Bonanza 2, part 2
Remix- Back in the saddle for gold and silver New camera Time!
1-31-16
Temp got up to 48 today
Took a ride around and found 1 beach with some sand loss. Not too many targets but was good to
get in the water, first time since November.